The Goizueta Start:ME business accelerator program is currently recruiting promising microentrepreneurs in and around Clarkston, East Lake, and Southside Atlanta for its 2023 programs. Fifteen to 18 entrepreneurs from each community will be chosen to participate. The deadline for applications is October 10, 2022.
This free, intensive accelerator program is designed for local small business owners. Running from January to April, Start:ME operates within communities to support talented entrepreneurs who live, work, and/or provide valuable products and services to their local communities. Each community offers peer-selected grant pools of $10,000 to invest in local ventures looking to start or scale up.
The Winter 2023 program will be a hybrid format, with half of weekly sessions held in the community and the rest held virtually.
Community-based entrepreneurs serve local needs by creating jobs, occupying storefronts, and fostering economic opportunity. Start:ME aims to surround and support those entrepreneurs by bringing business know-how from Goizueta Business School; networks of wonderfully supportive local partners, coalitions, mentors, and peer entrepreneurs; and early-stage grant capital to allow entrepreneurs to start and scale. We see the success of entrepreneurs as a direct investment in our Atlanta community.

Erin Igleheart, Start:ME program director
During the 14-week program and beyond, Start:ME connects selected entrepreneurs to the knowledge, networks, and capital needed to build and develop sustainable businesses. The program works across all business stages and industries for entrepreneurs such as mechanics, artists and makers, professional service providers, bakers and caterers, farmers, and tutors. The program focuses on microbusinesses with promise and dedication.
Microbusinesses are small in size, with fewer than five employees, but make an impact. Collectively they account for 41.3 million jobs and almost $5 trillion in economic impact. These businesses, which make up 92 percent of U.S. businesses, also cultivate community and strengthen neighborhood vitality.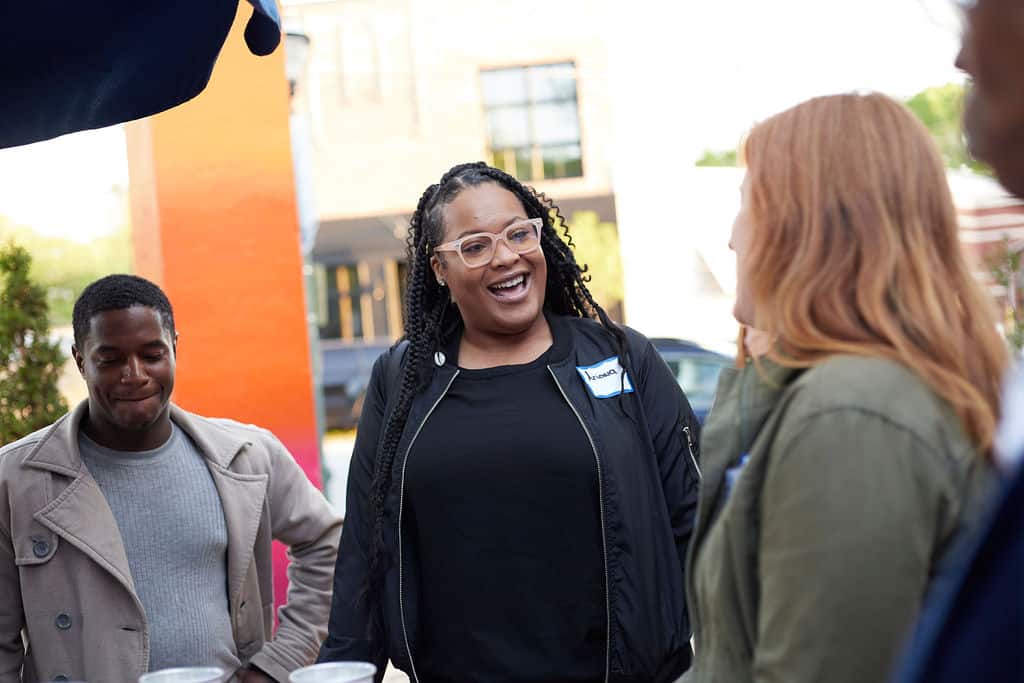 "Start:ME guided me through the process of creating a business plan, pitching for my business, and provided me with useful information about funding and the legal aspects of setting-up a business," said Sharon Newton-Denson, of Silk and Yarn, a 2022 participant from Clarkston. "What I found most valuable and exciting was the opportunity to connect with others at all stages of the entrepreneurial journey. Hearing everyone's stories, seeing people's growth, getting feedback, and being challenged by those who understand the pursuit allowed me to see what could be and let me know that I could make it happen."
"Business information is everywhere, but inspiration and camaraderie are priceless!" Sharon Newton-Denson, owner of Silk and Yarn
Click To Tweet
Another participant, Stephanie Howard, shared: "For years, I underestimated the power of a business plan in providing clarity for myself. I was surprised that I could finally articulate and decide things about my business that I'd been keeping vague and broad in my own mind. I was also surprised by how nurturing and supportive every single person was—staff, mentors, fellow entrepreneurs, local experts, visiting community members. Everyone was incredibly generous with their time and information." Howard was a 2022 East Lake participant who owns her own photography company, Stephanie Howard Photography.
Goizueta Alumni Give Back as Mentors
Start:ME's goal is to help entrepreneurs achieve business success and build neighborhood vitality. Since its inception in 2013, Start:ME has supported more than 350 Atlanta-area businesses that account for over 550 jobs and 65 brick and mortar locations. These businesses generate $15 million in annual sales.
Also noteworthy is that the Start:ME businesses are reflective of the local communities, shares Igleheart. Eighty-three percent of these microbusinesses are led by people of color, and 71 percent are women-led.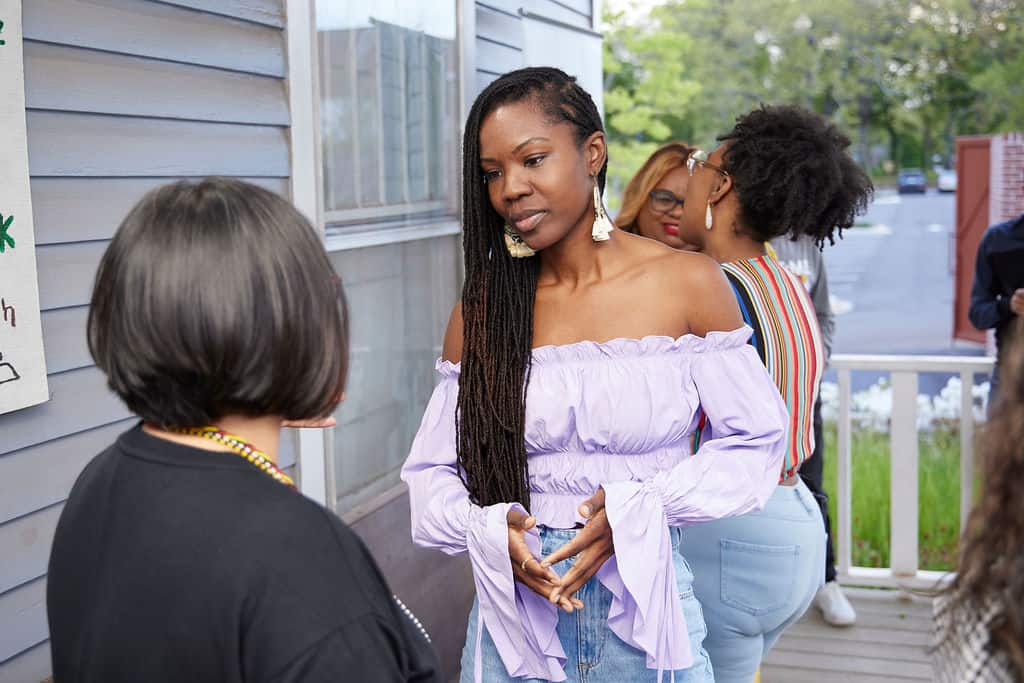 Start:ME also engages more than 80 volunteer mentors, including Goizueta alumni, with significant professional business or entrepreneurial experience to provide critical support for participating entrepreneurs.
"The unbelievable amount of support from mentors helped to calm my mind. They helped me to focus, they helped me to believe more in me and my product, and they taught me how important it is to be compassionate," said Josalyn Holmes, a 2022 participant from East Lake, who owns Natural Detox Club.
With an ever-expanding program, Start:ME always welcomes applications from business professionals interested in a skills-based volunteer role.
"I always like seeing when entrepreneurs realize how much farther along they are than when the program started," said Calvin Clark 05MBA, vice president of senior credit review for Cadence Bank and a mentor for Southside participants.
Start:ME is offered annually by Emory University's Goizueta Business School in partnership with community-led nonprofit organizations, including the East Lake Foundation, Focused Community Strategies (FCS), Friends of Refugees, and Purpose Built Schools Atlanta.
The program also works closely with community coalitions, which are groups of local nonprofits and organizations that serve residents, help tailor the program to local needs, and dedicate their time and resources supporting Start:ME entrepreneurs.
Start:ME is made possible through the generous support of Bank of America, Emory University's Goizueta Business School, PNC Bank, Regions Foundation, and Target Corporation.
To apply as a business, volunteer as a mentor, or simply learn more about this exciting opportunity to support Atlanta businesses, startmeatl.org.