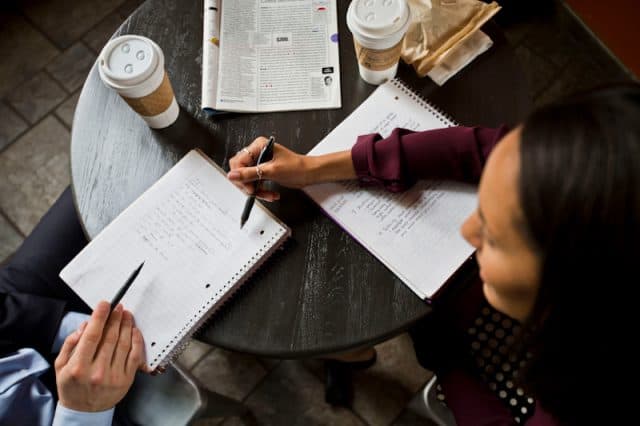 Goizueta Business School continues to expand academic and co-curricular offerings with personalized experiences that prepare students to drive toward the future of business. With a focus on equipping the next generation of principled leaders to positively influence business and society, this year, Goizueta launched new courses and robust opportunities across program areas, including expanded online offerings in the Evening and Executive MBA.
Undergraduate/BBA Courses
Decision Tools and Data Analytics (BUS 350)
Led by Associate Professor in the Practice of Information Systems & Operations Management Wen Gu, this new data analytics-focused course teaches undergraduate students how to manipulate and analyze data. Students learn how to gain managerial insights for decision-making in a business context, using real-world data from various industries. Students gain the knowledge and skills required to utilize various tech tools, such as Microsoft Excel and Python, that are commonly used in business analytics today.
Accounting: The Language of Business (ACT 200)
Referred to as "the language of business," proper accounting helps companies measure, analyze, and report financial and nonfinancial information to plan, communicate, and implement strategic goals and evaluate and control performance. Students will use real data to learn how to identify and measure costs and benefits for decision-making, allocate economic resources, analyze business transactions, and interpret financial statements, among other skills. This course is taught by Allison Kays, assistant professor in the practice of accounting, and Jianxin (Donny) Zhao, assistant professor of Accounting.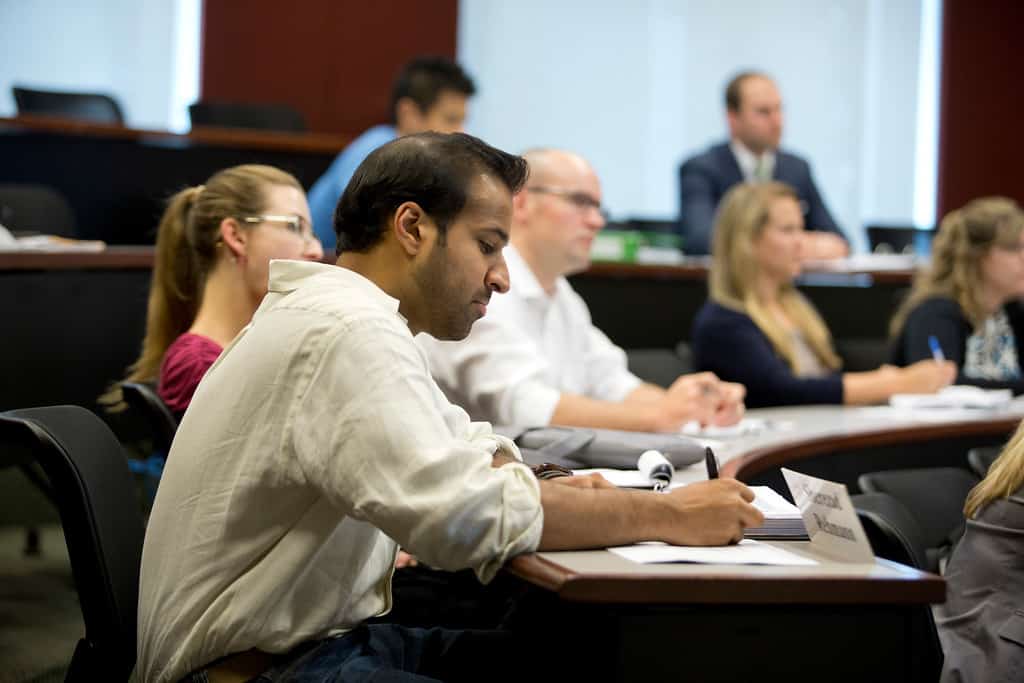 Ideation (MKT 441)
Although Ideation isn't a new class at Goizueta, it is being reimagined this fall. The course is taught by leaders at BrightHouse, a company founded by Joey Reiman, who has taught this course since it was created. The new team of instructors includes Cathy Carlisi, president; Dolly Meese 05MBA, managing director and chief strategy officer; and Ashley Grice 97MPH 03MBA, CEO and managing director. The course teaches students how to understand and uncover purpose, defined as the idea of why an organization exists in the world, as well as the positive impact it seeks to make. Students will examine the intersection of ideas and how they're brought to life, as practiced in the world's first ideation consulting company.
Full-Time MBA
Special Topics: Corporate Political Strategy (ACT 599R)
By electing politicians who appoint regulators, voters effectively set the "rules of the game" for all businesses. Recognizing this, firms invest in resources to gain information about future political developments and shape their disclosure practices to potentially influence political outcomes. In this class, Suhas Sridharan, associate professor of Accounting, teaches students how businesses leverage information dynamics to manage the risks and opportunities presented by political systems. Students examine government regulation of industry, activist and public interest groups, the role of lobbying and campaign contributions in the policymaking process, and ethical frameworks for corporate political strategy.
Special Topics: LedgerTech: Blockchain & Crypt (ACT 599R)
LedgerTech refers to the contemporary technologies, such as Blockchain, that are revolutionizing accounting. Associate Professor of Accounting, Matthew Lyle, will discuss the origins and evolution of double-entry ledgers and why they play such a critical role in today's global economy. Students will learn why blockchain represents a disruptive technology in accounting and how this technology relates to and differs from traditional ledgers. The class will also dive into how crypto assets are connected to ledger technology, how LedgerTech is changing the audit process, and explore issues related to reporting crypto assets, regulation, and taxation.
Special Topics: Applied Machine Learning (ISOM 599R)
In this hands-on course, Panos Adamopoulos, assistant professor of Information Systems & Operations Management, delves into a number of emerging data analytics areas that are becoming increasingly important for modern organizations, such as machine learning, predictive modeling, text-mining, recommender systems, and cost-aware data analytics. At the course's end, students will be able to view business problems from a machine-learning perspective and think systematically about how the techniques of extracting useful knowledge from data can improve business performance.
Special Topics: Applied Data Analytics with Coding (ISOM 599R)
To solve business problems in various domains, including marketing, finance, healthcare, and sports, students need expertise in coding with Python and data management skills using SQL. Led by Rajiv Garg, associate professor of Information Systems & Operations Management, students will gain data analysis and practical programming skills, including presenting using tools that are in high demand in the industry, such as SQL and Python. These skills will prepare students for a career in any data-intensive organization. No prior programming or analytics experience is required.
Master of Analytical Finance
Goizueta's Master of Analytical Finance degree program launched this fall with an impressive, immersive Finance Lab as the program's hub. As part of the accelerated, internship-style 10-month STEM degree, students are based in a professional trading environment, experiencing the pace of global markets in real time. This "on the job training" allows students to act as analysts, using real market data and trading platforms to model, trade, and collaborate with industry professionals in a "Wall Street" setting. The program is designed to prepare the next generation of finance careers in areas such as sales and trading, investment management, fintech, consulting, risk, and hedge funds.
Emory Executive Education Offerings
Students build a foundational understanding of artificial intelligence and machine learning concepts through this non-technical, interactive course led by Jesse Bockstedt, professor of Information Systems & Operation Management.
This certificate, which contains four courses, is designed for experienced healthcare professionals as well as professionals seeking to enter the healthcare industry. Applications are currently being accepted for the Spring 2023 offering.
Emory Executive Education and Emeritus, an online education platform, partnered to provide the Chief Medical Officer program. Applications are currently being accepted for a December 2022 start. The program is designed to help chief medical officers and senior medical leaders with the tools, frameworks, and insights to advance their careers in executive leadership and lead healthcare organizations.
These courses cover an array of topics and can go towards an MBA degree if you apply and are admitted to a Goizueta MBA program in the future. Earn a grade and official university transcript while working alongside current Evening and Executive MBA students. Participants actively contribute to class discussions, case studies, group projects, and all assignments. The next round of courses will be offered in Spring 2023.
Consistently ranked as a top-tier business school, Goizueta offers programs designed to challenge and transform the world of business.