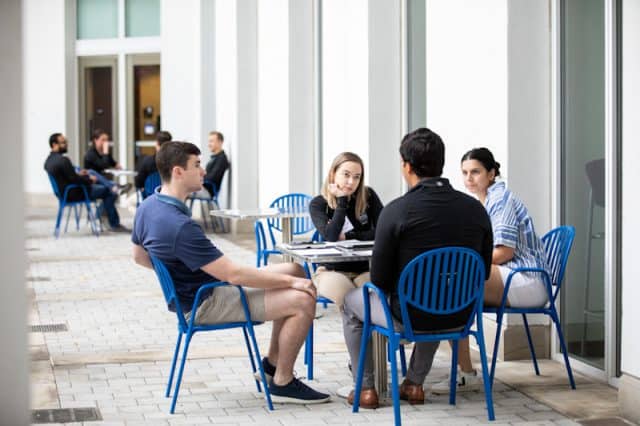 The story starts in August 2013, when Lieutenant General USA (Ret.) Ken Keen, associate dean for leadership and senior lecturer of Organization & Management, began working at Goizueta Business School.
One of his first tasks was to revamp and enhance the leadership program at Goizueta. Drawing on his tenure in the military, and researching what other business schools were doing, he proposed a fellowship program: building a curriculum that cultivated the coaching style of leadership in students.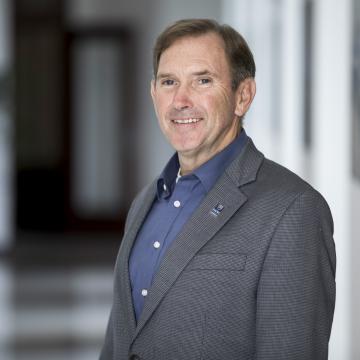 "I felt our students who wanted to do a deeper dive into what kind of leader they wanted to be and how they could evolve as a leader could benefit from this opportunity, so the program is really about being a better listener, asking powerful questions, and helping others solve problems, instead of being the problem-solver yourself," explains Keen.
The Leadership Coaching Fellows Program (LCF) officially launched in 2014 as a co-curricular opportunity for students in the One-Year MBA, Two-Year MBA, and Evening MBA programs. In 2017, Goizueta received a generous endowment from Delta Air Lines to continue to improve and advance the program.
We're training them to use skills as a leader to help others individually and collectively improve their performance of themselves and their team.

Ken Keen
On December 1, the LCF program celebrated five years of partnering with Delta, while also taking the time to honor the hard work and success of the 2022 fellows. This year, the program had 50 Full-Time MBA and 17 Evening MBA Leadership Coaching Fellows.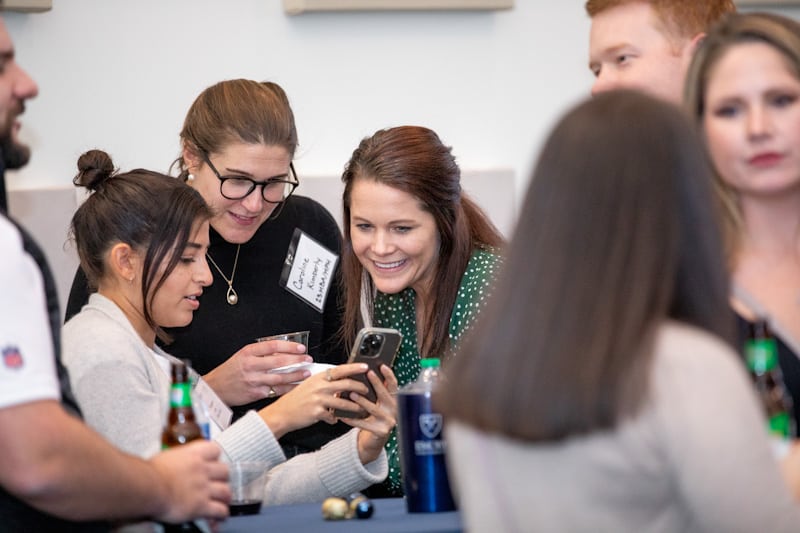 The 3 Pillars and the Student Experience
In Goizueta's MBA programs, students are placed into the teams they'll work with during their first semester in all their core classes. Whether it's in the Leadership Reaction Course that's part of onboarding or in the classroom, these individuals have to be able to work together to complete projects.
This is where the LCFs come in. Second-year MBA students (or One-Year MBA students who have completed their summer coursework) can take on the role of a coaching fellow, if selected for the LCF program. Their task: Help lead first-year graduate students through the difficulties of working as a team to accomplish a goal.
"One of the aspects of being a leader is not just making sure people know how to technically do the work, but ensuring that they are actually working together effectively and efficiently," says Keen. "Do they have the emotional intelligence to make sure they listen to one another and communicate effectively to solve a problem? LCFs help students gain the soft skills of working together."
The Delta Leadership Coaching Fellows program, which runs August through December, is designed around three pillars: academic learning, experiential learning, and reflection learning. All three aspects work in tandem to create a growth opportunity for students looking to advance their leadership capabilities.
"Our LCFs, by the nature of where they're at, are coming into the program as problem-solvers because that's the way young leaders are wired," explains Keen. "We're challenging them to help others solve their own problems."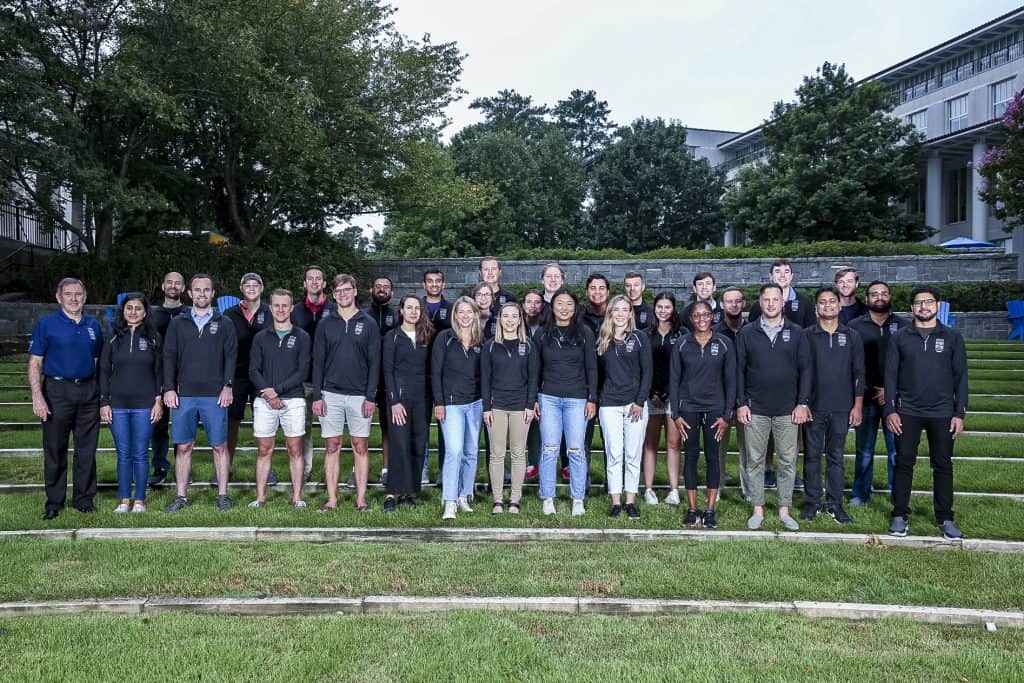 Learning to Lead as a Coach
In addition to seminars and workshops for the academic pillar, LCFs meet with their student groups and in one-on-one sessions to put the skills they're learning in class in action.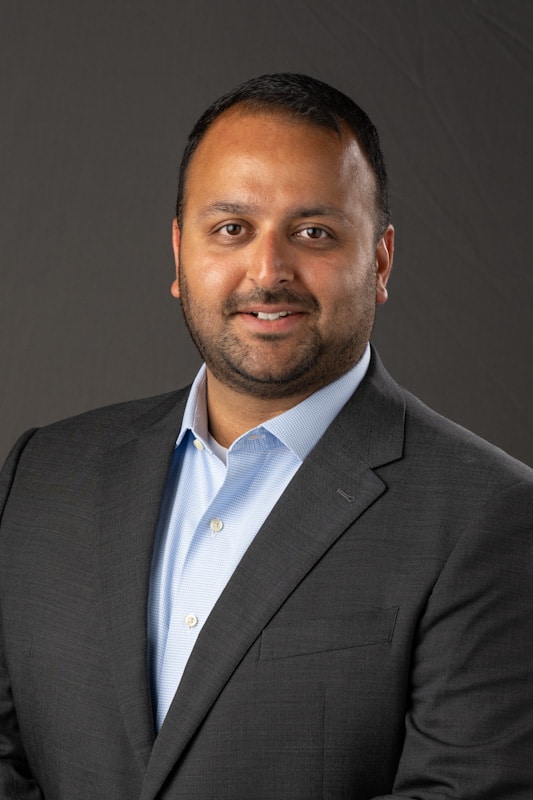 "Through the LCF program, the focus shifts from being a leader to coaching leaders," says Rajpal Sagoo 24EvMBA. "It's about empowering other people to make the decisions without you being directly involved."
As an Evening MBA student, Sagoo spends his days as a managing partner at MDD Holdings. He describes the LCF program as an "incubator" of learning.
"The huge benefit for the evening students who do the LCF program is that you get coaching and mentorship. You're able to play around with strategies and see what the strengths and weaknesses are, then immediately turn around and apply them to the real world," says Sagoo.
It's allowed me to empower my people who I work with on a daily basis to take ownership, which allows me to reprioritize and focus on company needs, instead of worrying about the small daily tasks that my team is perfectly capable of handling.

Rajpal Sagoo 24EvMBA
A Circle of Observation
Included in the LCF program is the chance to work closely with a professional executive coach. Whether it's a Zoom meeting debriefing of what went well and what strategies could be improved upon or an in-person observation of an LCF in action, the executive coaching aspect acts as additional layer of learning. "The executive coaching aspect is an invaluable part of the LCF program," says Sagoo.
"Getting that real-time feedback really helped cement a lot of things we learned in the LCF program almost immediately instead of allowing those lessons to fall through the cracks over time," Sagoo continues. "The executive coaches would be my biggest selling point of the program to interested students."
As an executive coach, Ashley Freeman 08C 18EvMBA brings a unique skillset, as she not only completed the Evening MBA program at Goizueta (so she knows the difficulty of balancing work, life, and school), but she also spends her days coaching executives through her business.
"A lot of the leaders I coach in my practice are totally burned out because they're not coaching their teams. They're unintentionally micromanaging or doing all the work," says Freeman. "Whereas if you learn the skill of coaching, you help direct reports become more independent. Then, you as the leader can focus on the tasks only you can do, and they learn to do their tasks without always needing to come ask you questions."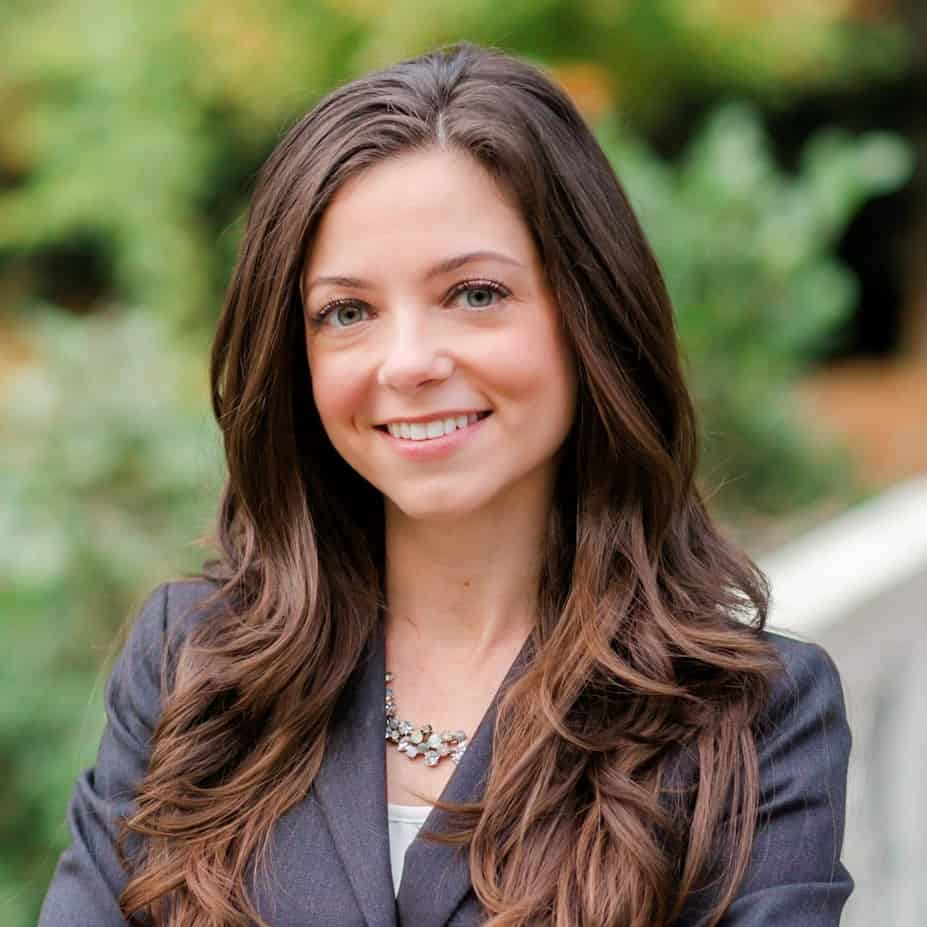 Drawing on her own experience as an LCF and the techniques she applies in her practice, Freeman says the LCF program is an invaluable and multi-faceted approach to learning how to be a coach of leaders. Between the executive coach observations, classroom instruction, group learning with other LCFs, hearing from guest speakers, and applying what they're learning to the students they're helping, "they're actively practicing the art and science of coaching."
Freeman has been an executive coach for the LCF program for two years and says she'll continue to participate for as long as she's invited.
Having the honor and privilege of a front-row seat to the LCF's transformation, watching that lightbulb come on when they realize not only how to be a coaching leader, but also why it matters, it's a real joy.

Ashley Freeman 08C 18EvMBA
The Power of Reflection
The last pillar of the LCF program is an underappreciated skill: reflection. "You can't learn from the things you do unless you reflect upon them and examine them in terms of what is working well and what isn't," explains Keen.
LCFs have multiple reflection points throughout the program, including meetings with their executive coach, journaling assignments, and a final paper.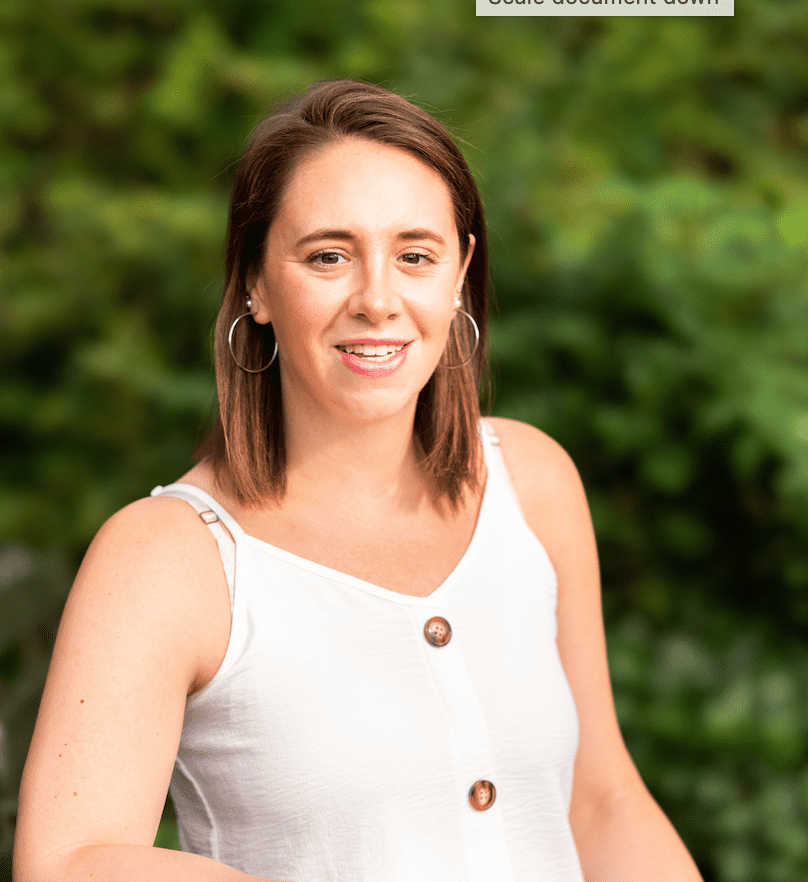 For former-LCF, Kait Capone 21MBA, sessions with her executive coach allowed her to identify her strengths, instead of solely focusing on her weaknesses, and dig deeper into her reflections. "I don't know if you can have a really great reflection without first having that conversation with your coach."
Capone joined the MBA program as a people leader. In her new role, as senior brand manager at SiriusXM, she doesn't currently have direct reports, but still uses the skills she learned in her professional and personal life.
The biggest skill you're taught in this program is how to use questions to do the heavy lifting.

Kait Capone 21MBA
Capone says that asking questions prompts others to think about problems in new ways, "sparking different kinds of thoughts."
Freeman shares that the LCFs she's coached have followed a growth progression over the semester, where they begin as problem-solvers, shift to coming to meetings with a prescribed list of questions, then culminate as coaches, who are active listeners and ask probing, open-ended questions in the moment. It's through those reflection moments that the learning experience is "crystallized."
Capone says, "Asking questions allows others to come to a solution that might be better than what I would have recommended on my own. It's a more thoughtful way to lead. It's a more thoughtful way to have relationships, so it's something I apply in my personal life as well."
Advice for Interested Applicants
As each spring semester winds down, Keen emails the rising second-year MBA students, seeking new LCFs. "I tell students the criterion for applying is simply based upon why they want to be a leadership coaching fellow. What are you trying to achieve in your own personal development?"
In addition to their academic standing and time commitment of being a fellow, anyone in the Full-Time and Evening MBA programs can apply.
"As an LCF, watching students open up, be vulnerable, and truly look for my advice and expertise was the coolest feeling," says Capone. "We're lucky at Emory because they offer so many opportunities to be practitioners of what we're learning without the fear and risk of having someone's careers in your hands as you learn. I was always trying different things in the LCF program, and I'm so happy I did because I found what works for me and a foundation as I go into the real world."
Goizueta graduates of the Leadership Coaching Fellows Program are principled leaders. Our MBA program consistently produces talented graduates who are prepared to positively impact the business world.