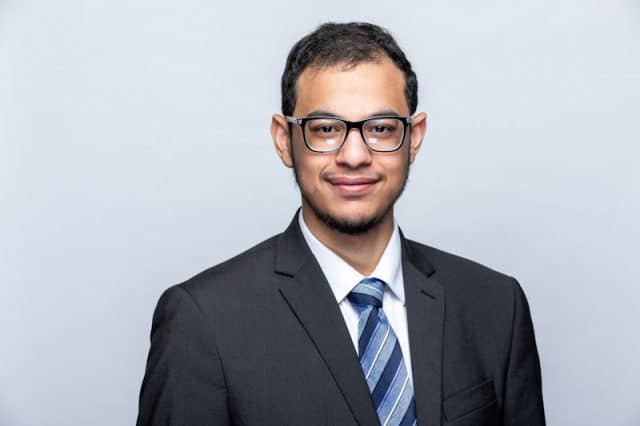 When Marawan Elgohry 23C BBA/MSBA received a mass email invite to apply for the QuestBridge National College Match scholarship, he didn't think much of it. He applied, then put the thought aside—until he won.
"That scholarship has been invaluable to my educational journey," explains Elgohry.
The scholarship has been incredibly useful from the peace of mind it's offered and the opportunities it's given. It's been essential and really allowed me to focus on ensuring I am a positive force on campus, rather than constantly worrying about if I could even be here.

Elgohry
Free from the financial burden of funding his education, Elgohry set his sights on a very specific, ambitious path: double majoring in quantitative science and business, obtaining a master's degree in business analytics, and participating in any student clubs and projects at Emory that interested him.
And juggle it all, he has. A quick skim of his resume is a humbling experience for the reader: Elgohry is a college-and-graduate-school student managing a campus job and leadership positions in multiple clubs, who has also maintained an impressive GPA the entire time.
"The passion I have helped me get through my path," says Elgohry, who will become a business analyst for CarMax after graduation this spring. "The biggest thing is always being proud of what you're doing."
The Power of Passion
The college experience is a short one, so Elgohry has taken advantage of every opportunity he can chase, while making sure each item he adds to his resume is one that interests him. That passion has become the fuel for crazy, busy weeks and days when he sometimes feels he may have overcommitted.
I am fortunate enough to be in a job that I enjoy and in organizations that I care about and feel like I'm making positive change.

Elgohry
Over the past four years, Elgohry wrote a bill while in the Student Government Association that redistributed over $2 million in fees to Emory College and Goizueta. Previous attempts at passing this bill, for more than a decade, were unsuccessful, but Elgohry's version passed unanimously. "I gained a lot of satisfaction from seeing a bill that I worked really hard on, and felt really passionate about because it will improve the lives of students, pass."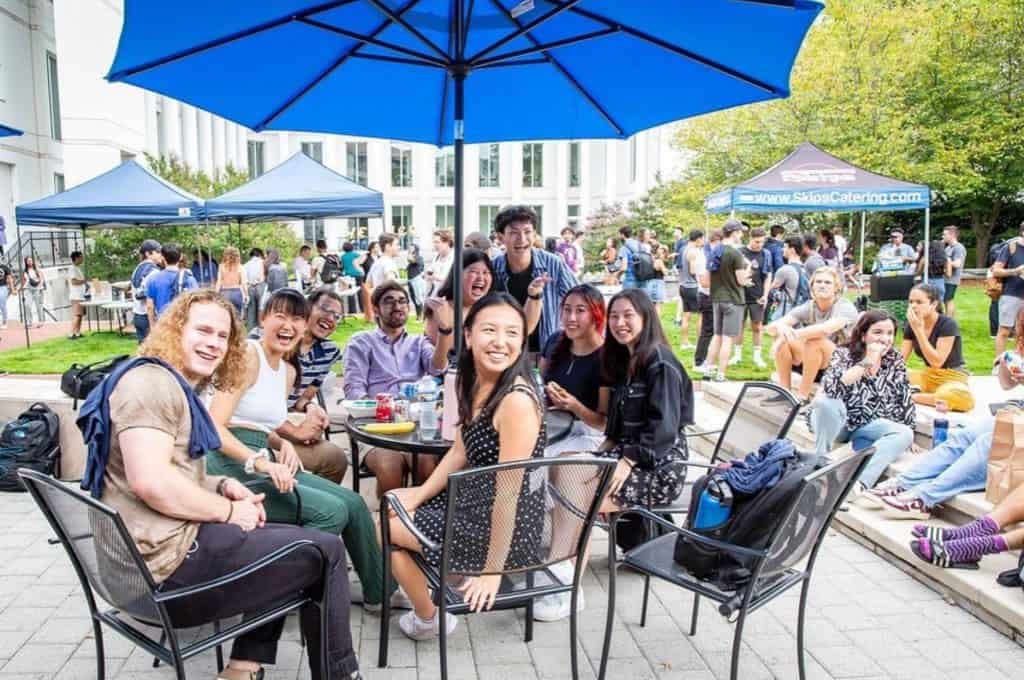 He also helped organize the Goizueta-famous weekly KEGs event for students as a member of Goizueta's BBA council: "There was just the immediate satisfaction of seeing people enjoy that event every week."
As a member of Emory's Impact Investing Group, he helped a local business, Carrot Dog, through financial projections, a patent application, and securing a commercial kitchen.
He welcomed hundreds of freshmen to Emory as an Ignite leadership mentor and BBA orientation leader.
He's currently the treasurer of the MSBA student body, hoping to "do right by my fellow MSBA peers and ensure we get the most value out of the fees we pay," and the lead technician of Emory's Student Technology Support team, troubleshooting and repairing dozens of student computers every week.
But Elgohry's favorite experience has been contributing to Emory's Entrepreneurship and Venture Management organization (EEVM) as president, treasurer, and director of HackATL. After participating in HackATL as a freshman, Elgohry joined the leadership team of EEVM for the next three years and helped put on the well-known event.
"Seeing 300 students compete and enjoy themselves every year is always such an incredible experience," he says.
The people in the organization gave me motivation at every turn to be the best version of myself so I could take EEVM to new heights.

Elgohry
In addition to all the rewarding and robust extracurricular activities, Elgohry says it was Goizueta's "unique blend of offerings," such as coming into the business school with a foundation in liberal arts and classes that combined business and data, that allowed him to complete a double major and graduate degree within four years.
His education has prepared him to venture into the workforce, armed and ready to continue making a difference for others.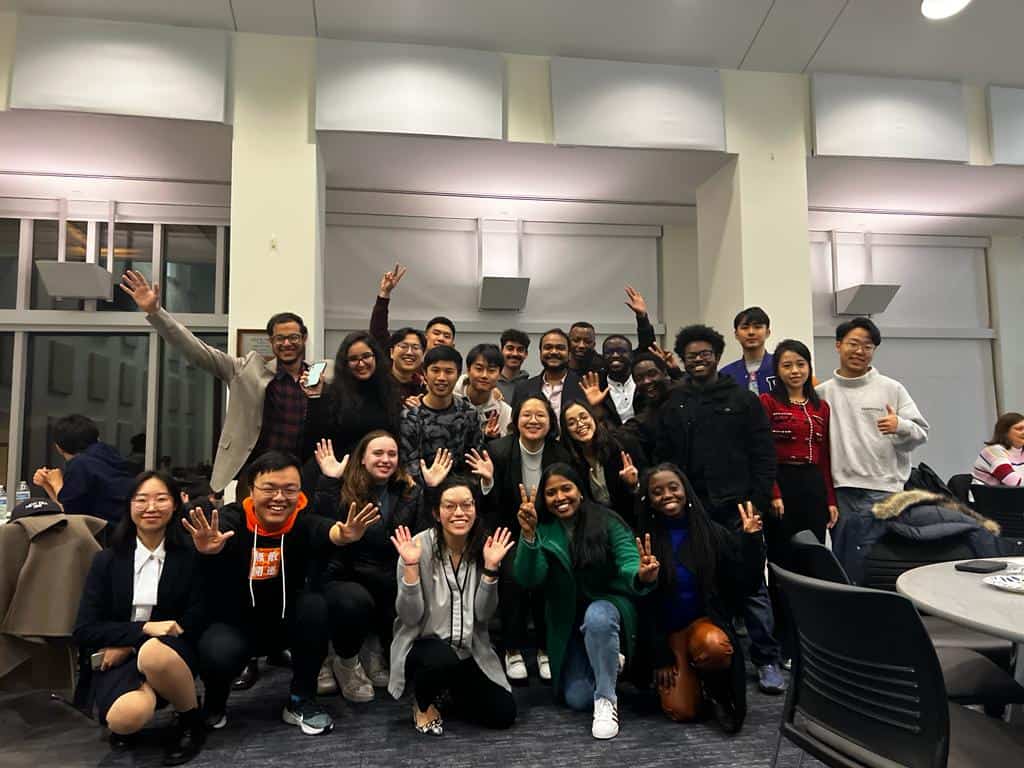 At Goizueta, students come first. Your support of scholarships helps us attract and retain top students and improve the diversity and talent of our student body. Give today!