All careers move into a new phase, and we're grateful that these five retiring faculty members have generously dedicated their time, energy, and efforts to bettering not only Goizueta Business School and Emory University, but also the students within their classrooms and the alumni in our community—each and every year during their tenure. Goizueta wishes these five faculty members the best of luck on their next adventure: Lawrence Benveniste, Charles Frame, Mary Ann Sevier, Stephen Stuk, and Peter Topping.
Our retiring faculty have provided many years of dedicated service to Goizueta and Emory. We thank them for their contributions and wish them well as they embark on new adventures.

Anandhi Bharadwaj, vice dean for faculty and research, Goizueta Endowed Chair in Electronic Commerce, and professor of Information Systems & Operations Management
Lawrence Benveniste, Asa Griggs Candler Professor of Finance, academic director of the Center for Alternative Investments, and former dean of Goizueta Business School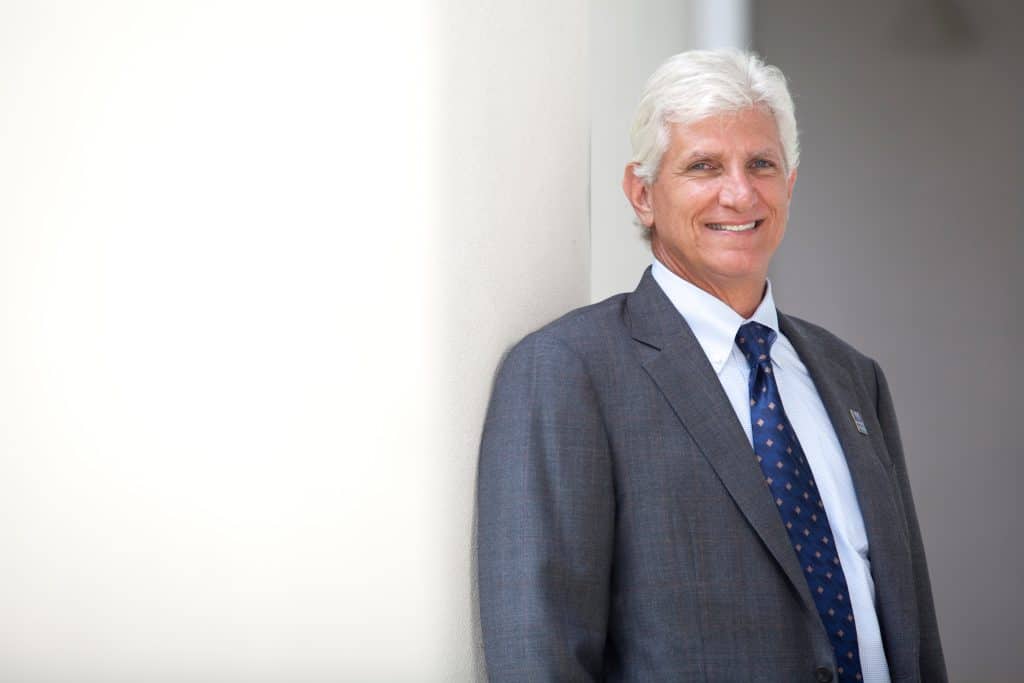 Lawrence Benveniste came to Emory University in 2005 as dean of Goizueta Business School. Benveniste held various appointments at the University of Rochester, University of Pennsylvania, Northwestern University, Boston College, and University of Minnesota—all after earning his degrees in mathematics from two California institutions.
During Benveniste's role at Goizueta, he helped establish the Center for Alternative Investments, which provides a space for students to explore new career areas, expand their network, and create a culture of thought leadership in the alternatives space. As a faculty member, Benveniste's research focused on corporate governance and initial public offerings.
Charles Frame, Assistant Professor in the Practice of Marketing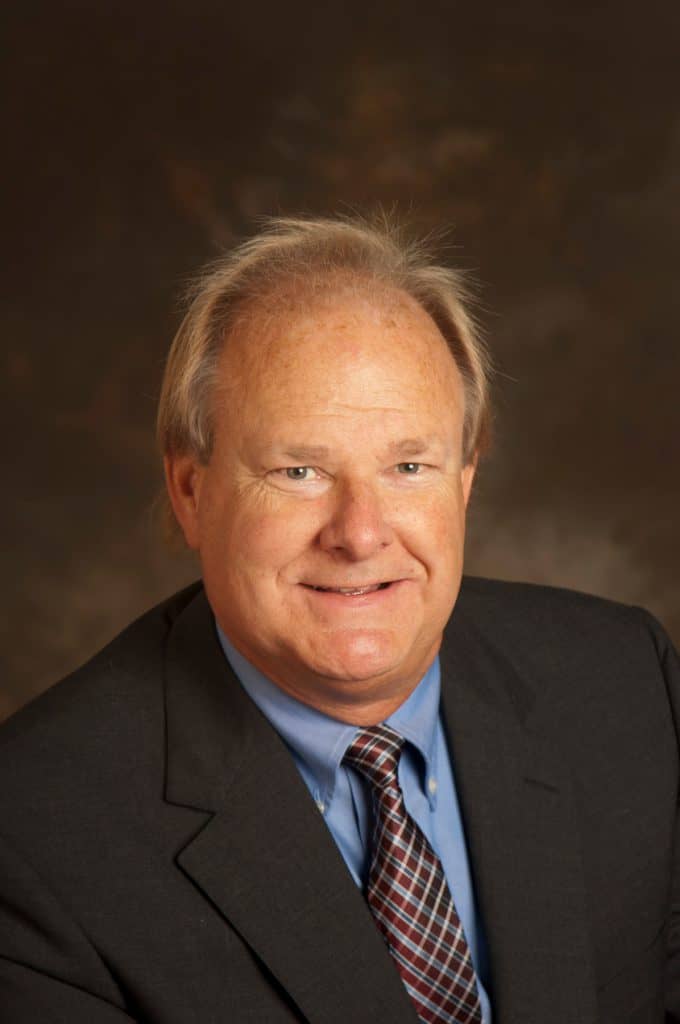 Charles Frame joined Goizueta's faculty in 2001, and during his tenure, he held a joint appointment as the executive director of the Emory Center for Healthcare Leadership in the School of Medicine, where he worked with major healthcare organizations to assess their performance and leadership development. His consultation work included assisting The American Cancer Society, AT&T, Johnson & Johnson, and Champion International, which harkens back to his pre-higher-education days when he was a consultant for an engineering firm.
At Goizueta, Frame taught graduate-level courses for the MBA programs. His primary areas of study, more recently, were the determinants of customer satisfaction and quality perception. In addition, he worked extensively in the areas of biotech market analysis, negotiations, and marketing strategy.
Mary Ann Sevier 94MBA, Senior Lecturer of Accounting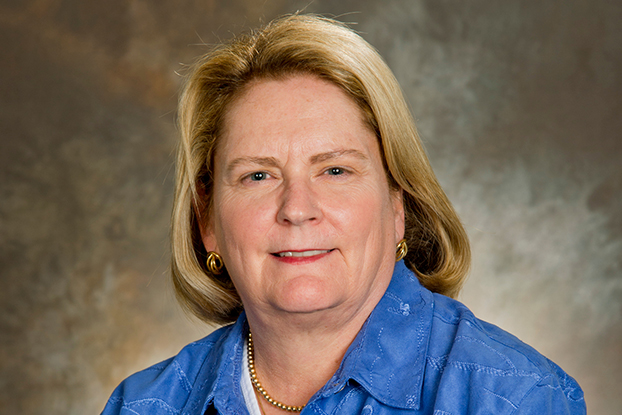 As an MBA student, Mary Ann Sevier didn't realize that in a couple of years, she'd be on the other side of the classroom. "Our classrooms are bigger, and we have the latest technology, but we still have that feel of a close-knit community. People know your name and what your dreams are, and your dreams can come true here. It's what makes Goizueta a very special place," she says of her 26 years teaching accounting in the BBA program.
Sevier cites the creation and success of the BBA and Master of Professional Accounting dual-degree program in 2014 as the thing she is most proud to have been a part of. As an instrumental member of the creation of the program, Sevier also served as director until 2020. When asked about the program, she rattles off astonishing statistics, such as the high pass rates for the CPA exam on first attempt, placing Goizueta within the top 10 business schools for this metric. There's also an almost 100 percent placement rate in professional accounting, consulting, and investment banking jobs for domestic students and an equally impressive rate for international students.
"Our CPA track accounting program not only has excellent teaching in the classroom but also a personal touch outside it. Students feel like they are a part of our 'accounting family.' They know we are all pulling for them to be successful—intellectually, personally, and professionally—in whatever it is they choose to do. I've had my hands (and heart) in building this close-knit community for our accounting students, and this is really what I'm most proud of. The students have greatly enriched my life and given me a sense of purpose."
Sevier plans to split her retirement between traveling, spending time with family, and playing golf in St. Petersburg, Florida.
Stephen Stuk, Associate Professor in the Practice of Information Systems & Operations Management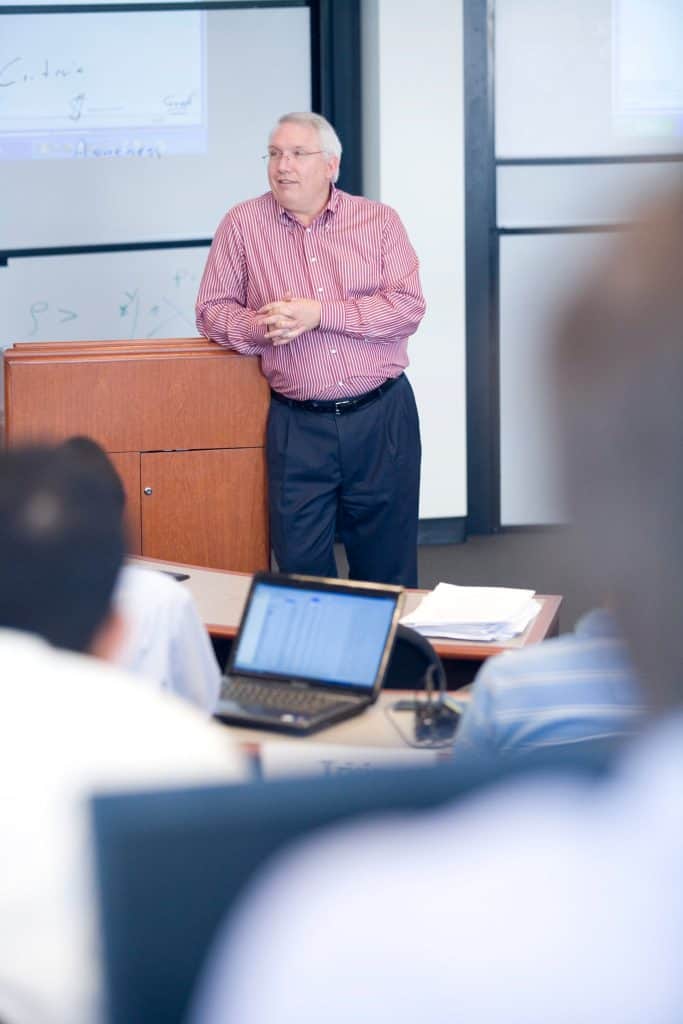 Stephen Stuk was lured to Goizueta in 1990 by then-dean Bob Miles. The challenge was to transform the teaching of analytics and technology, focus on real-world application and experience of quantitative analysis, and somehow design a curriculum for the next century—all while also hiring new faculty to support this mission.
That determination paid off. He received the first "Use of Technology in the Classroom Award," was named the most outstanding professor in the Evening MBA program in 1997, where he was an inaugural faculty member, and created one of the first MBA courses to teach the use of neural nets, a subset of machine learning.
Stuk also has a history of working with organizations and dozens of successful startups to determine how technology and modeling can help them make better business decisions. His academic work focused on exploiting new computer technology and applying complex techniques to the analysis of data, especially in the areas of forecasting and market response prediction.
Although Stuk says he'll miss talking to students, he has made friendships with some that span 30 years. He plans to spend part of his retirement working with a healthcare startup that was founded by former student, Edwin Kendrick 09EMBA, and the rest traveling.
Peter Topping, Professor in the Practice of Organization & Management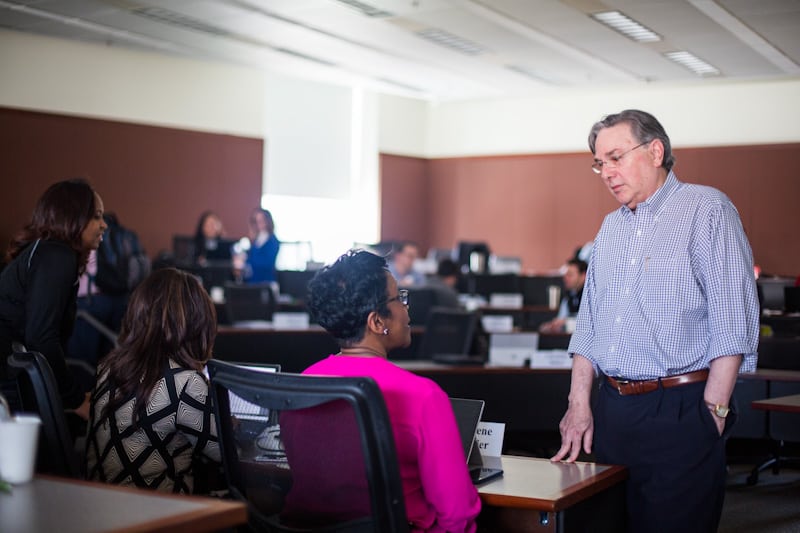 Peter Topping earned his Master of Education and PhD from the University of North Carolina at Chapel Hill. He then spent thirty years holding a variety of senior administrative positions at four different universities before joining Goizueta as executive director of Executive Education in 1999. He became a full-time faculty member in 2006. Topping has been known for his mentorship roles with new Organization & Management faculty and administrators, particularly those transitioning from corporate or military backgrounds.
Topping taught courses in leadership, organizational behavior, and ethics in Goizueta's BBA and MBA programs. In addition, Topping was an active member of cross-disciplinary and cross-campus work, acting as an associate professor in the School of Medicine and an adjunct professor in the School of Law. He held several visiting faculty appointments, such as at the Instituto Tecnologico Autonomo de Mexico (ITAM), Mexico's leading business school; EM Lyon, one of France's major business schools; and at the Andrew Young School of Policy and International Studies at Georgia State University. Topping was also the architect for Emory's Woodruff Leadership Academy, now in its twentieth year.
Topping states a few professional achievements as his proudest accomplishments while at Goizueta, such as redesigning the MBA programs' leadership curriculum with Rick Gilkey, professor in the practice of Organization & Management, to better align with students' development goals. He also helped turn around the Executive Education business unit from decline in the late 90s, ultimately growing it 500 percent in six years due to the recruitment of big clients, like Lockheed Martin and The Home Depot.
"The last 16 years at Goizueta have been the most personally rewarding, though, as I moved into a full-time faculty position in Organization & Management," says Topping. "Our students are always inspiring, and it has been my pleasure to learn from them as I tried to impart any wisdom I could share to help them realize their leadership aspirations. I will certainly miss those interactions and relationships."
"Peter is incredibly dedicated to his students and has never viewed graduation as the end of his involvement with them. Rarely does a week go by where he is not coaching or mentoring current or former students," says daughter Lindsay Topping, senior director of alumni engagement at Goizueta. "His ability to build immediate, personal connections with his students of every background is remarkable. He brings his whole authentic self to every interaction, and his passion for teaching is always evident."
In addition to his daughter, Topping sits at the helm of a family tree of Emory graduates, including sons Carson Topping 09Ox 11C and Jason Topping 07Ox 09C, daughter-in-law Kristel Topping 08Ox 10C, and wife Therese Techman 85MR 86MR 94MR.
As we say "we hope to see you in the future" to these faculty, we say hello to five new faces.