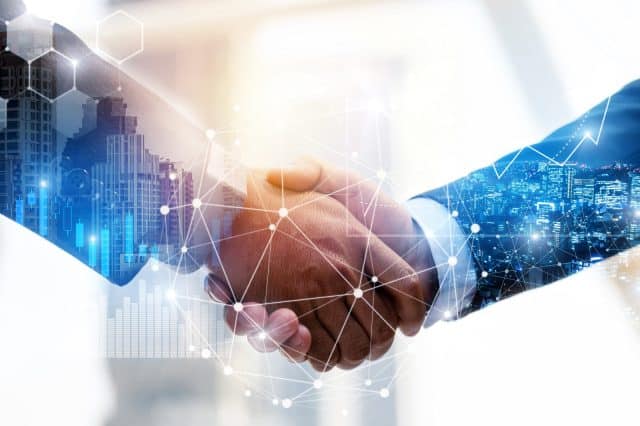 Online customer reviews have become a critically important cog in the sales conversion process in recent years. Studies show that 97 percent of consumers read product reviews and ratings, and that positive reviews can almost triple the likelihood of making a purchase.
As customers do more and more of their shopping online, they are turning in droves to the likes of Yelp, TripAdvisor, and Google Reviews to seek out opinions, recommendations, and feedback from other users before pushing through the final part of the sales funnel. As a result, these third-party review sites have experienced exponential growth. But there's a caveat: and it's trust.
The success of Yelp and its competitors is wholly contingent on how trustworthy their users perceive them to be; on the transparency and authenticity of the content published and the sources of that content. In an era of disinformation with fake reviews and AI mass-generated content precipitously on the rise, securing—and keeping—user trust is paramount.
The Five Keys to Fighting Fakery
Goizueta Business School's Sandy Jap has some suggestions. Together with colleagues Ben Beck of Brigham Young University's Marriott School of Business and Stefan Wuyts of Penn State's Smeal College of Business, Jap, who is the Sarah Beth Brown Professor of Marketing, put together a series of studies to test the kinds of measures and mechanisms that platforms can deploy to win user confidence. And it turns out there's one tactic that works more effectively than any other: actively monitoring the authenticity of user reviews. That and being open and transparent about doing so.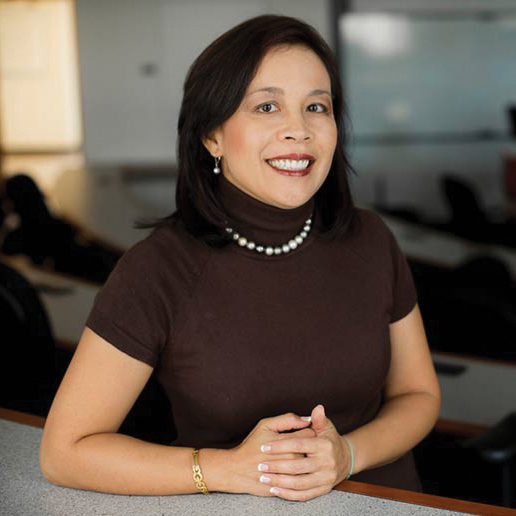 Jap and her colleagues scoured the latest research and data on marketing, governance, and identity disclosure to pinpoint the mechanisms that best mitigate online fakery, while simultaneously building trust among platform users. They identified five.
"We worked through the literature and were able to whittle these down to five core practices that are robustly effective at building trust," says Jap. "They are monitoring, exposure, community building, status endowment and identity disclosure. Doing these five things can signal to your users that you are committed to being a guardian of their trust, so to speak."
Monitoring or evaluating reviews for their authenticity and exposing firms that pay for and propagate fake content are mechanisms directed at the rogue firms that spread fakery and misinformation, explains Jap. Meanwhile community building and status endowment focus on reviewers.
Community building is about enabling authentic, transparent interactions between consumers and reviewers. An example of this might be allowing consumers to ask questions and reviewers to respond directly.

Sandy Jap
"Status endowment is where a platform verifies and acknowledges the credibility or helpfulness of a reviewer in some way. Yelp and others use things like badges or reviewer ratings which are earned over time and which make it hard for fake reviewers to game their systems," says Jap.
Identity disclosure is the practice of having reviewers provide personal information—their name, picture, or location, for instance—before they can post content. And while this approach can keep fabrication and false profiles in check, it also raises certain tradeoffs, says Jap.
"Anonymity online has long been understood as something of an un-inhibitor—a factor that enables users to speak more freely and openly. It can be democratizing in the sense that it removes or lessens prejudice and bias around things like race, social class, or physical appearance," she says. "Of course, having people share personal data on your platform can also open up a can of worms around privacy and identity theft which are major considerations; so there's a balancing act needed with this."
To test the efficacy of all five trust building policies, including identity disclosure, Jap and her colleagues ran a series of experiments and studies. They invited volunteers to rate how the presence or absence of these mechanisms impacted the trustworthiness of a platform. One study saw them parse things like domain authority and traffic across 25 online review sites against how many (or few) of the five mechanisms each deployed. Elsewhere, the team used surveys to assess how users ranked the different mechanisms in terms of platform trust, above and beyond other factors such as the quantity of reviews published say, or the expertise of different reviewers.
The Bottom Line: Bust Bogus Reviews
After crunching the data, Jap and her co-authors found that while all five trust-building mechanisms were valued and important to platform users, the practice of monitoring for fake reviews and reviewers—and broadcasting the fact clearly—was by far the most effective.
"Doing all of these five things—monitoring, exposing, community building, status endowment and ID disclosure—are important if you want to earn and keep the trust of your users," says Jap. "We found that the more of these mechanisms that platforms incorporate, the better their domain authority, Alexa site ranking, backlinks, and organic site traffic."
Based on our findings, monitoring your content and communicating that you're doing this is by far the most powerful cue that you are trustworthy. So that's where we'd say platforms might want to focus their spend.

Sandy Jap
Many of the biggest review platforms have already taken note of these insights. Yelp recently shared a post to its official blog welcoming the finding that of the 25 sites analyzed in Jap's study, theirs is one of two platforms that actively implement all five mechanisms.
"After examining 25 review platforms, the study found that Yelp is one of two platforms that applies all five mechanisms and as the research states, has become a guardian of trust for review information."
Meanwhile, Jap stresses that these findings should be relevant to any business that is focused on "combating online review fakery."
"All businesses today face the challenge of managing their word-of-mouth reputation. Any firm interested in sharing and leveraging points of view around its products or services, be it a small online retail store or an Amazon, is going to want to go the distance—and be seen to do so—in going to war on fakery and disinformation."
Goizueta faculty apply their expertise and knowledge to solving problems that society—and the world—face. Learn more about faculty research at Goizueta.