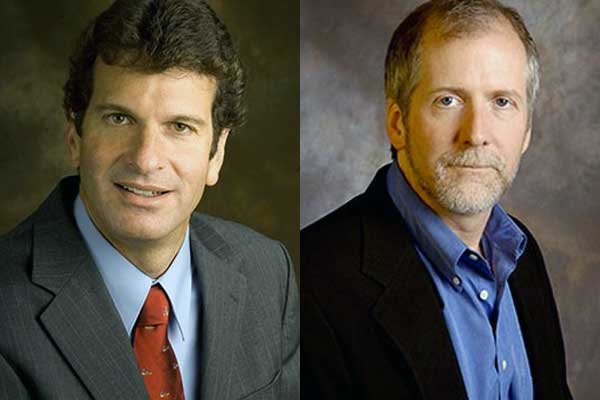 As posted on atlanta.daybooknetwork.com:
The Robert K. Greenleaf Center for Servant Leadership and Atlanta-based Turknett Leadership Group have announced the nominees for the 11th Annual Turknett Leadership Character Awards. The awards will be held on Wednesday, September 24, 2014 at the Sheraton-Atlanta and will recognize individuals who represent the best in leadership character in Georgia…

Nominees in the Education Category are:

Kim Bearden, Co-Founder – Ron Clark Academy
Jeanne Henry, Executive Director – Georgia School Boards Association
Rubina Malik, Instructor – Morehouse College
Dr. Faye McIntyre, Dean of Richards College of Business – University of West Georgia
Luma Mufleh, Founder and Head of School – Fugees Family, Fugees Academy
Patrick Noonan, Professor and Associate Dean – Goizueta Business School of Emory University
Jeffrey Rosensweig, Director Global Perspectives Program – Goizueta Business School of Emory University
Lisa Sills, Deputy Director for Support Operations – Georgia Tech Research Institute
William Underwood, President – Mercer University
Lana Wachniak, Professor and Regional Commissioner – Kennesaw State University
Paula Wallace, President and Cofounder – Savannah College of Art and Design
About Patrick Noonan
Professor Noonan came to Goizueta in 1993 from the faculty of the Harvard Business School, where he earned his Ph.D. in Decision Sciences. He served as Goizueta's Assistant Dean and Director of MBA Programs from 1996-2000. Patrick's field is "decision analysis," which draws on both the wisdom and the analytical methodologies of economics, psychology, statistics, sociology and engineering to provide prescriptions for improving decision making in business, in the professions, in health sciences, in politics and in life. The objective of decision analysis has been described as "facilitating a high-quality conversation about a decision situation," thus marrying rigorous analytical thinking with the native human strengths of judgment and intuition, embedded in the interactivity of decision making in real world organizations.
About Jeff Rosensweig 
Jeff Rosensweig is an associate professor of International Business and Finance. He is also Director of the Global Perspectives Program. Jeff specializes in global strategy, global economics, and international finance. Prior to joining Emory in January 1988, he was Senior International Economist at the Federal Reserve Bank of Atlanta. Jeff has also taught at M.I.T. and in the economics department and the School of Management at Yale University. Jeff's research into global trends leads to frequent keynote lectures to business and academic audiences. His current research focuses on three main topics. First –business linkages with the emerging global economy. Second — the implications of globally divergent demographic trends for business. Third — factors affecting competition in the global travel and tourism industry.