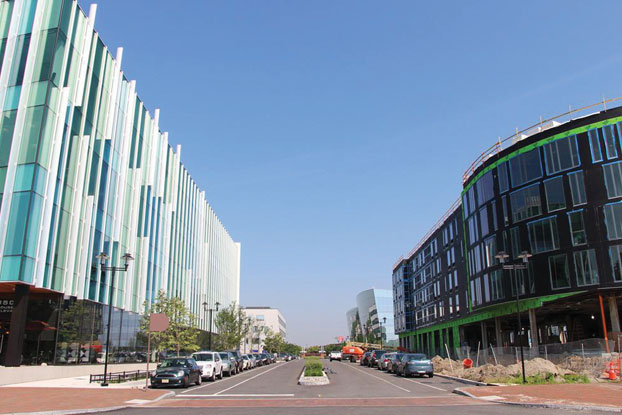 Forward-thinkers, innovators, and game changers in corporate real estate traveled to Goizueta this summer to participate in the final phase of competition for the 2014 CoreNet Global Innovators Award (GIA), which recognizes excellence and innovation in corporate real estate. Nominees for the GlA are chosen from project submissions in three categories: sustainable leadership, economic development, and industry excellence. Out of 50 entries in these categories, eight companies were selected to present at Emory before a panel of judges that included Roy Black, a professor in the practice of finance and head of Goizueta's real estate program, and industry leaders from Equifax, McKesson, and Fiserv.
Finalists included the Philadelphia Industrial Development Council for its work on the Philadelphia Navy Yard—a 1,200 acre dynamic urban development—and the City of Dallas for its implementation of green building codes. Edging out the competition and taking home the prize was real estate wellness company Delos Living and CBRE, for their work on CBRE's headquarters in Los Angeles, CA. The building is recognized
for addressing 120 features in a variety of wellness categories, each focused on worker comfort, happiness, health, and
productivity. Alums currently employed at CBRE include: Ariel Ball 10BBA, Dana Black 97BBA, Isra Erpaiboon 13BBA, Ansley Nixon 12MBA, Robert Stillman 87BBA, and Craig Taylor 87BBA 90L.
CoreNet Global is a leading professional association for corporate real estate and workplace executives, service providers, and economic developers.—NG