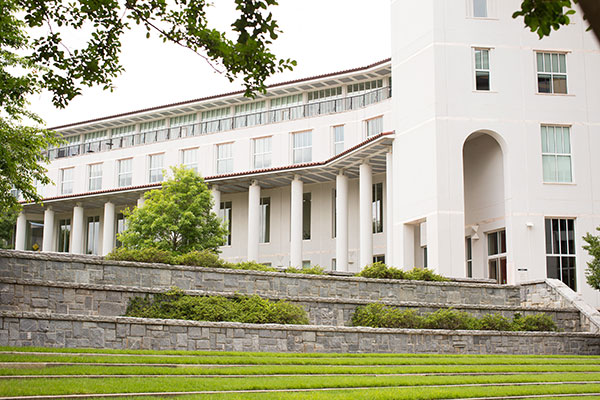 During the first week of June, Goizueta once again hosted three successful business and leadership camps for diverse high school youth:
The Accounting Career Awareness Program (ACAP) camp offered courses, mentoring, and tours for minority high school students interested in accounting and business. The National Association of Black Accountants (NABA) designed the camp, which is funded by donations from business professionals and NABA corporate partners. Goizueta faculty and staff partner with NABA to deliver the program. Goizueta has provided the room, board, and on-campus meals for this camp for seven years.
For the past four years Goizueta has also served as the southeastern hub for Youth About Business (YAB), which offers an intensive summer camp on mergers and acquisitions to diverse teens from across the Southeast. Goizueta faculty, alumni, and area professionals taught and advised student teams as they engaged in business competitions and M&A simulations.
The 21st Century Leaders Goizueta Youth Leadership Institute brought 75 Georgia high school students to campus to participate in a leadership development program that exposed students to various businesses through interactive workshops, corporate tours, roundtable sessions with business leaders, team-building exercises, and an etiquette dinner.