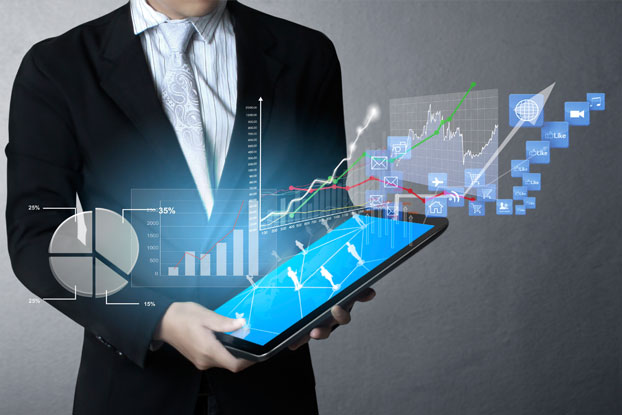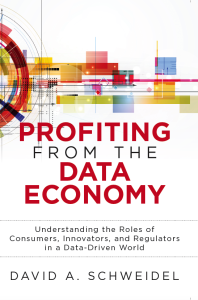 David Schweidel, an associate professor of marketing at Goizueta Business School, looks at the present in identifying trends of the future. For example, presently, marketers have troves of data on customers. The goal for the future? Identify more ways to profit and utilize the data in decision making.
It's a challenge countless firms face every day. And it's one he heavily addresses in the classroom.
"Social media and data may become so embedded in the marketing of an organization that it will be part of every course," Schweidel recently told MBAPrograms.com about the future of marketing education.
In his new book, Profiting from the Data Economy,  Schweidel explores the roles of consumers, practitioners and regulators in a world full of more numbers and details.
According to Schweidel, big data will increasingly improve the lives of consumers and product developers. In the book Schweidel challenges marketers to:
Think beyond demographics
Innovate in ways serve the public
Understand the changing views of data privacy
Strike the balance between consumer and company that will shape the future
"Most of the work I've done puts the customer front and center," Schweidel says. "At the end of the day, how can we better understand customer behavior? The more we can learn about the individual customer, the better a job we can do with engaging with them."
For more, listen to Schweidel's interview with EmoryBusiness.com covering the book and more research:
[soundcloud url="https://api.soundcloud.com/tracks/169347536" params="auto_play=false&hide_related=false&show_comments=true&show_user=true&show_reposts=false&visual=true" width="100%" height="300″ iframe="true" /]
About David Schweidel
David Schweidel joined the Goizueta Business School faculty in 2012. His research focuses on the development and application of statistical models to understand customer behavior, specifically in the context of customer relationship management and customer valuation. His current research explores the use of social media as a means of marketing intelligence. His research has appeared in publications including Marketing Science, Management Science, Journal of Marketing Research, and Journal of Marketing. He completed his PhD at the Wharton School of the University of Pennsylvania in 2006. Prior to joining Goizueta, he was on the faculty at the University of Wisconsin-Madison School of Business. While at the Wisconsin School of Business, he received junior faculty research and teaching awards. In 2011, he was invited to participate in the Marketing Science Institute's biennial Young Scholar Program.