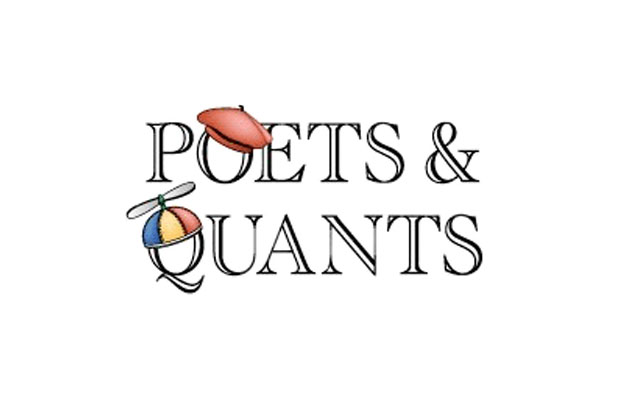 Business school news site Poets & Quants released its annual analysis of MBA job offers today. For the third-straight year, Emory University's Goizueta Business School tops the list. The list includes numbers from schools three-months post graduation.
Four schools tied for the best job offer rate (98 percent):
Chicago's Booth School of Business
Emory University's Goizueta Business School
Dartmouth College's Tuck School of Business
University of Pennsylvania's Wharton School
Poets & Quants notes the ongoing success from Emory:
For Emory, it was the third consecutive year with a 98% job offer rate, better than any other business school in the world. That's an extraordinary record of success that no school, not Harvard, Stanford, Wharton, Chicago, or Northwestern, can match. In fact, Stanford's 94% offer rate is four full percentage points below Emory, while Harvard's 93% offer rate is five percentage points under Goizueta.

In some cases, job offer and acceptance rates can be lower than expected at some schools because an increasing number of students are seeking jobs out of the MBA mainstream with startups or non-profit organizations. 'One of the things we are seeing is a good number of students who are walking away from earlier offers to pursue things that are more narrow in focus and often require a post-graduation job search,' said Sheryle Dirks, associate dean of recruiting and operations for the career management center at Duke University's Fuqua School of Business. 'They are still going to show up in the offer data but in many cases they didn't accept that offer.'

The three-month data for reporting data is a standard, though arbitrary timeframe.  'Inevitably, you'll talk to someone who got the job of their dreams on Aug. 15 (four days after the Aug. 11 three-month cutoff), but more students are continuing these very focused job searches," added Dirks. "For some students who want to relocate to the West Coast or overseas, you also see them move first to their desired location. By the time they get their job search up and running, the chances of landing in that three-month window can be less.'
Many believe the MBA class of 2014 is experiencing the best job climate since the Great Recession.