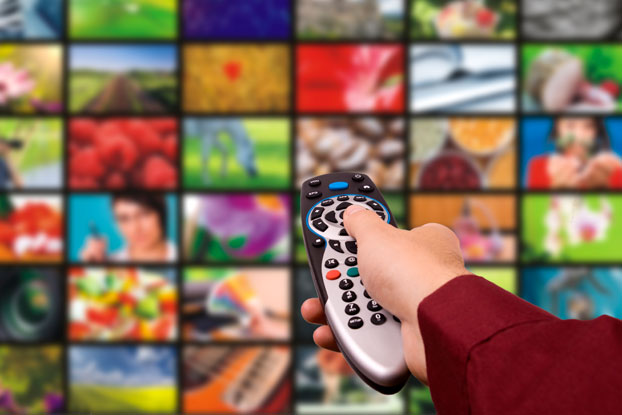 Super Bowl XLIX was one of the most exciting in league history both on the field and off. The thrilling end to the NFL season drew a record 114.5 million viewers. Off the field, 30 seconds of advertising airtime sold for a record $4.5 million. Mainstay brands like Coca-Cola and Budweiser were, of course, among those that purchased ad space, but this year 15 first-time advertisers chose to join in – the most first-time advertisers since 2000.
This week, I had a chance to review some of this year's Super Bowl ads in advance of the Goizueta Marketing Association's annual Super Bowl Ad Review event. I was asked to share my perspective on the ads, Super Bowl advertising and branding overall, so here goes:
Tone
Maybe the biggest takeaway this year was the tone in of many ads.
Several brands took a more serious and sober tone than the light-hearted messages of the past (remember the Budweiser frogs)? First to mind is the Nationwide 'Boy' ad featuring a boy describing the life events he will miss due to an early death. The ad has been a lightning rod of controversy with some few supporters and many more critics who claim its sober message sought to scare parents into action. Nationwide claims it was trying to be more than simply an insurance company but a voice of caution.
Nationwide was not alone.
The NFL aired a griping and powerful domestic violence ad featuring 911 audio. Always created a poignant ad to change our perception of what 'like a girl' means. McDonald's played up the 'lovin' in their 'I'm lovin it' tagline with a heartfelt ad showing consumers paying for food with messages of love and joy. Even GoDaddy, the brand known for its over-the-top and raunchy marketing, depicted the serious and hard-working nature of its many small business clients.
It's impossible for each brand to know when creating its ad that its serious tone will not be the exception to the others of Super Bowl, but one of many. However, it must be noted that with so many similar messages, their uniqueness was marginalized.
Dads
Brands, especially consumer packaged goods, realized years ago that reaching working moms is one of the most important goals in marketing. Today, women control the lion's share of household purchases. In reaching working moms, dads have sometimes been portrayed as aloof or silly.
Until this year.
Several brands featured strong and loving dads. Car-makers Nissan and Toyota aired touching stories of devoted fathers. Dove showed us the link between caring and strength in a beautiful montage produced by The Marketing Arm (the agency this author worked for before attending Goizueta).
It's interesting to see some shifts in brand targeting on such a big stage. Perhaps as men and women begin to share household responsibilities, including purchases, this trend will continue.
Products
Traditionally, the mega-brands like Coca-Cola, Budweiser, Pepsi and McDonald's have leveraged the Super Bowl to connect their ubiquitous products with the American public. Their products were designed for everyone and the Super Bowl delivered an audience of just about everyone. Today, everyone still watches the Super Bowl, but there just aren't as many products designed with everyone in mind. There are hundreds of potato chips, beer, restaurants and so on to reach an increasingly diverse US population.
This shift can be seen in the kinds of brands advertising during the Super Bowl.
This year, Avocados From Mexico ran its first Super Bowl ad, a hilarious retelling of the fictitious first ever draft. Fellow first-timers Mophie and Wix ran ads featuring the virtues of their products.
What's clear from the choices of these brands and those of the mega-brands is that the kinds of products that will be featured in the Super Bowl has and will continue to change. As Americans become increasingly tech-savvy, technology products and services will overtake the widget-producers that used to own the Super Bowl. Furthermore, as reaching everyone becomes increasingly complicated for mega-brands, staying relevant and effective in the Super Bowl will become a greater challenge.
Both points can be seen in Coca-Cola's 'Make It Happy' ad which sought to share the happiness found within coke cans all over the internet.
Campaigning
Every review of this year's Super Bowl ads (including this one) notes the $4.5 million ad space price tag NBC charged, but for the smartest brands, the ad space is just one of the many costs of marketing during the Super Bowl.
Consider Kia's 'Perfect Gettaway' ad for its Sorento. In addition to the ad space, Kia had to also compensate its advertising agency, David and Goliath, to secure Pierce Brosnan in the ad and film the Kia Sorento driving through beautiful snowy mountains. In spite all that spending, many consumers didn't remember that Kia was the brand being advertised, much less the Sorento car.
To combat our forgetfulness, many brands leverage their Super Bowl ad by creating a campaign.
Ad campaigns are a series of ads featuring the same plotline, spokesman or theme. A perfect example from this year was Bud Light's 'Up For Anything' ad. The campaign has been running for many months already. Each dollar already invested in the campaign added value to the 'Real Life Pacman' ad it ran during the big game and created a stronger bond in consumers' minds. A campaign requires deep pockets and dedication – Bud Light even printed unique bottle wrappers to feature the campaign's message – but can reap more lucrative rewards.
Mercedes also executed an excellent campaign in its 'Tortoise And Hare' ad. Prior to the Super Bowl, the 'Big Race' was promoted in teaser ads and online to build anticipation. With the Super Bowl over, Mercedes can now see the results of its ad as consumers visit bigrace.com to learn more about its newest automobile.
Pre-Super Bowl campaigning also helped Budweiser's puppy ad achieve an additional 4.5 million views on youtube. Although campaigns can be valuable tools to activate a brand's message, it can also backfire when consumers are not prompted correctly like the case of Squarespace whose ad, featuring Jeff Bridges, tried to simply push consumers to dreamwithjeff.com.
– Ben Cowgill
EDITOR'S NOTE: The success of this year's Super Bowl will no doubt lead to higher ad rates and perhaps even more viewers next year. Perhaps many of these trends and a few more will become evident in 2016. This post was written by Ben Cowgil, president of the Goizueta Marketing Association. Reach him at: ben.cowgill@emory.edu.