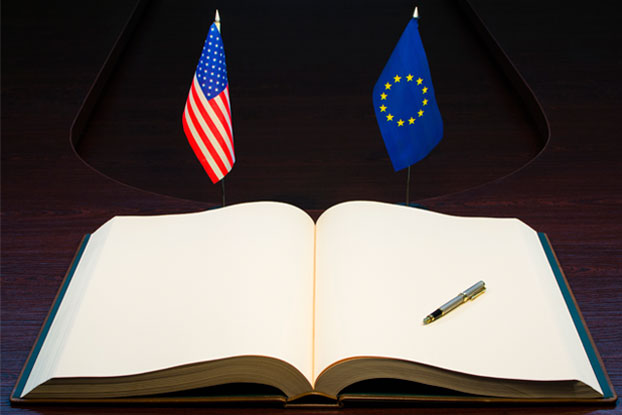 As the global economy separates itself — at least in time — from the Great Recession, increased opportunities for collaboration and trade are topics du jour. Over the past six to nine months, the focus of some international economist and business leaders has landed on the European Union and a proposed trade pact with the United States dubbed TTIP (the Transatlantic Trade and Investment Partnership).
The proposal is popular among many local companies, which could benefit from better trade relations. Experts at Emory University and Goizueta Business School have also shared thoughts in public forums and interviews.
As reported in the Atlanta Journal-Constitution:
Jeff Rosensweig, an economist at Emory University's Goizueta Business School, said TTIP would be a key move for the two sides. The U.S. and 28-member E.U. would form the world's largest free-trade zone at a time when the U.S. is recovering from recession and Europe is continuing to struggle.

"The 21st century could be an Asian century, between the rise of China and India," he said. "What prevents North America and Europe from becoming marginalized? TTIP could keep them as a focal point of the global economy."

Georgia sectors expected to benefit include the auto, paper, and business services industries, according to an analysis by Atlanta's British Consulate.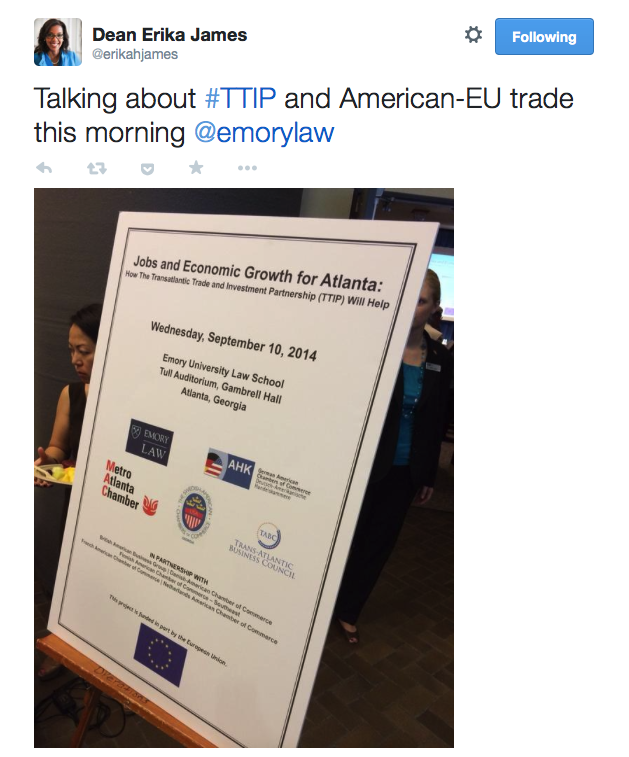 In September, Goizueta dean Erika James introduced a summit of Atlanta business and government leaders at Emory Law School. The topic? Ways TTIP would be of positive benefit. Citing the Atlanta Business Chronicle, James informed the crowd that Atlanta and Georgia's exports topped $18.8 million in value in 2013.
Atlanta is also home to the third-largest concentration of Fortune 500 companies.
Opposition to the proposed agreement comes from those wanting more transparency and gaurantees the terms won't benefit large, multi-national companies.
Rosensweig told the AJC "money should be set aside for retraining to soften the effect on workers or companies hurt by the pact." This would be similar to terms in NAFTA, the free trade agreement between the U.S. Canada and Mexico.
What is TTIP?
About Jeff Rosensweig
Jeff Rosensweig is an associate professor of International Business and Finance. He is also Director of the Global Perspectives Program. Jeff specializes in global strategy, global economics, and international finance.
Prior to joining Emory in January 1988, he was Senior International Economist at the Federal Reserve Bank of Atlanta. Jeff has also taught at M.I.T. and in the economics department and the School of Management at Yale University. Jeff's research into global trends leads to frequent keynote lectures to business and academic audiences. His current research focuses on three main topics. First –business linkages with the emerging global economy. Second — the implications of globally divergent demographic trends for business. Third — factors affecting competition in the global travel and tourism industry.