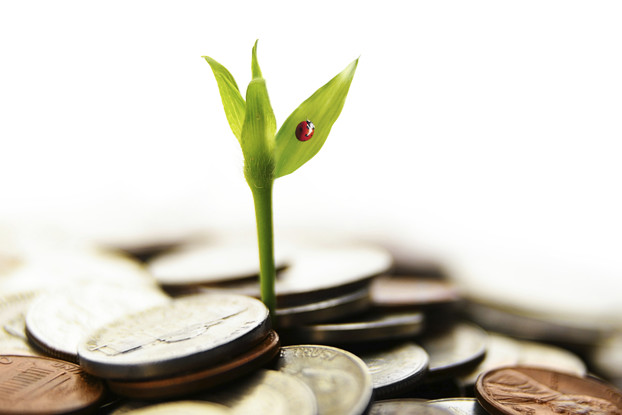 EDITOR'S NOTE: The following report is from an EmoryBusiness.com series on the intersection between business and politics. The comments of faculty experts are not meant to reflect a political leaning, merely an understanding of issues and what — if any — involvement the government can have.
Among political junkies, how you label the unemployment rate could reveal your political leanings. Referencing five percent or six percent these days may mean you side with Democrats, while invoking the U-6 rate of 10 percent or 11 percent usually signals Republican support.
Such is the reality with a seemingly endless supply of information and a fractured political climate. Statistics (available at your fingertips) can fuel an argument on either side.
"If you are in a mood to trash the economy, you'll find a number to support your story," said Thomas Smith, a Goizueta Associate Professor in the Practice of Finance. "If you've decided it's terrible, numbers don't matter."
Smith's view of the state of the economy considers real estate inventory, new home construction and college graduates with degrees in engineering and architecture. Most every number is suggesting the economy is getting to a place where it's palatable, he said.
Anecdotally, the average American could look around and see how their lifestyle is measured economically. Is a job available for family and friends? How is the retirement account? Is it growing?
"If you've decided the economy is terrible, the same statistics you used 20 or 30 years ago to measure success don't matter," Smith said "Or, if the current stats are better than those 20 or 30 years ago, you'll find other numbers to support your case."
Labeling the economic recovery as lackluster is a popular Republican refrain. It was mentioned again recently during a Republican Presidential debate in Colorado by Mike Huckabee and Carly Fiorina, who each said wages have been "stagnating" for 40 years.
The stagnant argument typically includes the U-6 rate which accounts for part-time workers who are "underemployed" because of economic reasons. The U-3 is the official rate. The U-5 includes discouraged workers and all other marginally attached workers.
At another debate, Democratic Presidential candidate Bernie Sanders referenced a working paper from University of California-Berkeley professor Emmanuel Saez, who has said, "the recovery from the Great Recession now looks less lopsided than in previous years."
The paper addresses how wealth has become concentrated among the super-wealthy since the Great Recession.
Also in that debate, Sanders said African American youth unemployment is 51 percent and Hispanic youth unemployment is at 36 percent — a broad reference to underemployment.
[pullquote]"You think it's easy to bring an economy back from extinction? It's not." – Tom Smith[/pullquote]The Federal Reserve has kept short-term interest rates near zero for a seventh full year, which is designed to encourage borrowing and risk-taking in hopes of spurring economic growth. Raising interest rates, which has been a popular discussion in the financial world this year, would likely slow growth because it would increase the cost of borrowing.
The financial markets have rebounded after a rocky summer, but the Fed has said global economic developments might restrain growth.
The arguments some critics of the economic recovery have pointed to are the lowest rebound in a century, while others have said it's taken seven years, nearly twice as long as a typical post-Recession rebound.
Gross domestic product growth has been more than two percent the last two years. This year, the second quarter recorded GDP growth of 3.9 percent, while the third quarter was 1.5 percent. Warehouse inventory glut, expected to be temporary, is one reason given for the pullback.
Smith said the numbers are often viewed differently in political circles depending on which party occupies the White House. He pointed to the early 1980s when unemployment was around 10 percent and inflation was 13 percent.
Republican Presidential candidate Ted Cruz also referenced the early '80s during a recent appearance on The Late Show with Stephen Colbert.
"When (Ronald) Reagan came in, from 1978 to 1982, economic growth averaged less than one percent a year," Cruz said. "There's only one other four-year period where that's true. That's true from 2008 to 2012."
Choice and timing of statistics are often used to prove a point.
"Perhaps 50 percent of people who are trashing the current recovery would be happy with these numbers if Mitt Romney was president. It shouldn't be, but sometimes it's all about your perspective and political affiliation," Smith said. "You think it's easy to bring an economy back from extinction? It's not."
The clearest example of looking at the same thing from different perspectives came in announcement speeches for presidential campaigns by Hillary Clinton and Jeb Bush, both in June.
"When President Obama honored the bargain, we pulled back from the brink of depression, saved the auto industry…and replaced the jobs we lost faster than the historical average after a financial crash," Clinton said.
Bush didn't agree.
"They're responsible for the slowest economic recovery ever, the biggest debt increases ever," he said.