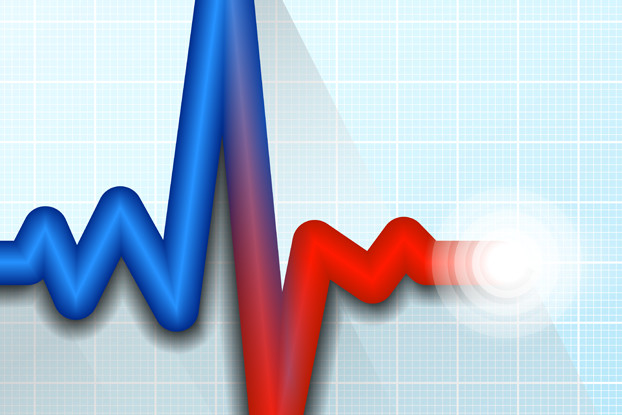 EDITOR'S NOTE: The following report is from an EmoryBusiness.com series on the intersection between business and politics. The comments of faculty experts are not meant to reflect a political leaning, merely an understanding of issues and what — if any — involvement the government can have.
Since its passing in 2009, the Affordable Care Act has been one of the most-debated issues in American politics. The nearly 11,000-page document creates plenty of room for argument.
Members of the Goizueta Business School faculty have focused research on the relative success of key points of the legislation, specifically the marketplace for consumers and the information technology requirements for practitioners.
Steven Culler, an adjunct professor of finance at Goizueta and an associate professor in the department of health policy and management at the Rollins School of Public Health, has more than 30 years of experience in the field. His focus is on economics and outcomes.
Anandhi Bharadwaj, professor of information systems and operations management, has looked into the Affordable Care Act's requirements for doctors and hospitals to adopt new information technology.
Complexity abounds
The American healthcare system is a knot of regulations and habits. Federal and state laws have a variety of mandates for practitioners; within various hospital systems, providers have acted as private contractors, each with his or her own approach to everything from treating to bookkeeping.
However, Culler said one piece of data has always been a sticking point for the industry and the government.
"Any time you compare us to any foreign country, our healthcare costs are about three times greater, and our outcomes aren't any better," he said. "You can make that argument that we use more advanced procedures, but the bottom line is that we don't produce healthcare very efficiently."
Some factors include the way doctors practice.
A study tracking treatment outcomes over 10 years, for instance, might find a more costly procedure isn't particularly effective. But if a doctor has used that treatment for 10 years, he or she might not alter the approach despite the evidence.
"There is not a common standard of care for most treatments," Culler said.
Plus consumers historically haven't paid much attention to the cost of healthcare like they would with other goods and services.
"When most people go to the doctor, they don't care what something costs, so long as it's treated fast," Culler said. "The personal cost is small enough that we don't really care."
As a result, the habit of only going to the doctor when sick only increases cost inside the industry. The level of complexity alone makes it challenging to declare any sweeping changes a success or failure within the space of one or two election cycles.
Primary success: the marketplace
"I view the Affordable Care Act's primary goal as insuring people who were uninsured at the time," Culler said.
The reasons why they weren't insured are numerous. Pre-existing conditions, for example, precluded access to individual policies for some people, and the sheer cost of such plans was a blockade to others.
Provisions in the act have alleviated some of these issues.
A Gallup poll found the rate of uninsured Americans was 11.9 percent in the first quarter of 2015. This is the lowest rate since the group began tracking the data in 2008.
Another benefit of the marketplace is consumers can make more informed decisions about plans. As Culler notes, consumers can now more easily shop for insurance without the assistance of a broker.
"Nothing has been more important than showing there is a market for that," Culler said.
The impact of health information technology requirements
The Health Information Technology for Economic and Clinical Health (HITECH) Act of 2009 ushered in requirements for practitioners to adopt meaningful use of information technology. The goal? Improve quality and safety while improving efficiency across the industry. The industry now has wider adoption of things such as electronic health records and secure electronic health information exchange between providers.
Ideally it would address another inefficiency in the industry. If consumers become patients only when they are sick, every episode is treated in a vacuum. One ailment is treated individually when it could actually be part of a cluster of symptoms indicating a chronic disease or life-threatening condition.
According to Bharadwaj, the Affordable Care Act amplified the pace at which providers would adopt health IT including creating grants to help providers adopt new technologies, buy the equipment and/or software and train resources.
"They offered a carrot, but it also came with a stick," Bharadwaj said, referencing financial penalties that will take affect in 2016. "The incentive period is close to ending, and organizations that don't have these technologies in place or haven't demonstrated that they can use them effectively, they are going to have reduced reimbursement in Medicaid."
The goal of the legislation, of course, was to bring the industry up to modern practices in IT.
"The healthcare industry has been a laggard in using of IT to improve their own operations and improve the quality of care," Bharadwaj said. "Providers and insurers were also incurring a lot of costs to try to recreate the same data. If people changed doctors, the new provider would have to order all the same tests to have the information on record. That's just one example of the inefficiencies in the system."
Measuring effectiveness of IT takes time
Over the course of her career Bharadwaj has spent significant time researching the outcomes of investment in IT. She says investment alone isn't enough.
"There are a lot of organizational changes and complementary investments," she said, adding processes and work patterns must change along with company culture.
Seeing the ROI on these investments also takes time.
"Adoption doesn't always immediately lead to benefits," Bharadwaj said. "A lot of studies coming out right now are finding that providers are buying these technologies but that nothing really has improved and the costs sometimes are higher."
The pattern is not unique.
"In the early years with technology, your costs are higher than they might previously have been because it takes a few years before IT systems can bring your costs down," she said.
When most corporations were converting from manual processes to computers in the 1980s, for instance, they had to run both processes simultaneously as the organization caught up to new ways of doing business.
It was costly, but imagine what a workday would be like today if those changes hadn't happened.
Healthcare providers will be seeing similar mixed results, and, Bharadwaj said, it's far too soon to determine what technology and systems will — and won't — be successful.