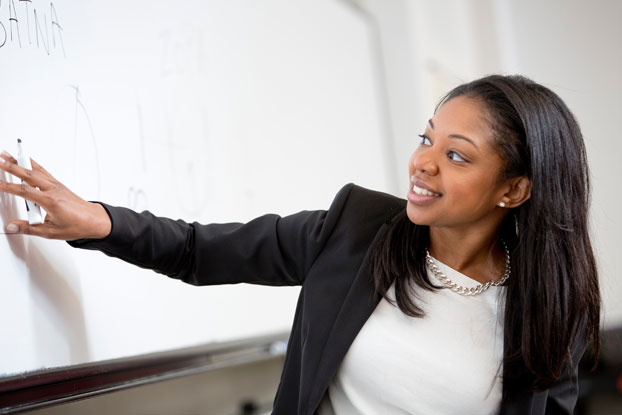 Assistant Professor of Organization and Management Erika Hall has been named to the Atlanta Business Chronicle's prestigious 30 Under 30 list.
Hall, 30, has been at Goizueta since Fall 2014. She currently teaches negotiations to undergraduate students while maintaining research on race and gender in business. The professor is perhaps best known for her research on racial titles. In an interview with NPR's Bob Garfield, she notes how descriptions such as "Black" and "African American" play a role in perception.
Hall's research (appearing in the Journal of Experimental Social Psychology) suggests white Americans perceive the term "black" more negatively than "African American." Hall and co-authors performed three experiments focusing on crime, media and employment.
"[In the employment study] we noticed white Americans listed the back applicant as having lower status, as being less educated, having a lower income and being less likely to be in a managerial position," she said.

About Erika Hall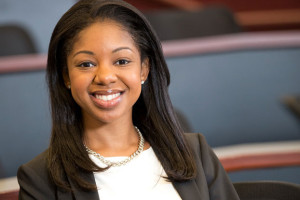 Erika Hall joined the Goizueta Business School faculty in 2014. Hall earned a PhD in Management & Organizations from the Kellogg School of Management at Northwestern University. Her research focuses on the influence of race, gender, and class-based implicit biases on interactions within the workplace and the broader society. Further, Professor Hall looks at how leaders with multiple minority identities are perceived in teams and organizations. Professor Hall's work has appeared in academic journals such as Psychological Science, Personality and Social Psychology Bulletin, and Journal of Experimental Social Psychology, and media outlets such as The New York Times, The Washington Post, The Atlantic, and NPR. Prior to graduate school, Hall was a Research Associate at Harvard Business School. She is also a member of the LEAD Atlanta Class of 2016.