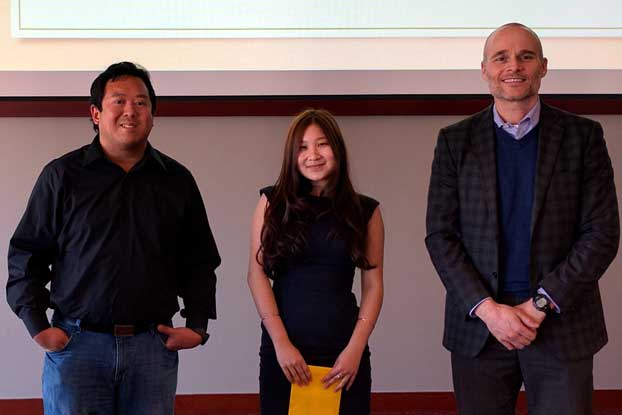 On Valentine's Weekend Goizueta's Information Systems & Operations Management department held its fourth annual Predictive Analytics Competition. The competition was organized by Assistant Professor Nikolay Osadchiy and sponsored by Automotive Ventures, LLC (founded by Goizueta alumnus Steve Greenfield) and alumnus Vu Pham.
MBA and BBA Participants were provided data on the automotive industry on Thursday, Feb. 11 and asked to forecast vehicle sales. Previous competitions have used data from Internet traffic and Washington, D.C.'s bike sharing system.
Five teams submitted solutions Saturday, Feb. 13.
Students were provided with suggested tools and methods, but were primarily responsible for the accuracy of the outcome. Most teams, according to Greenfield, used a combination of tools and methods they had experience with prior to entering the competition.
The winner was Libby Ying BBA18, a one-person team.
Ying's predictions had the lowest amount of variance from the actual set of cars sold in January 2016 (the data used). Her model, according to organizers, was the best fit for the data.
"Unlike any of the other teams, Libby took more of a 'top down' approach to her solution, looking at an estimated number of cars that were likely to sell in January and then applying a few rules/heuristics to identify which cars might sell," Greenfield said.
Ying recently accepted a paid internship position at Automotive Ventures for summer 2016.
Greenfield and Pham were impressed by all the work.
"We were thrilled to participate this year and the teams provided some great insights into a business problem that is very applicable across the entire automotive supply chain," they said.