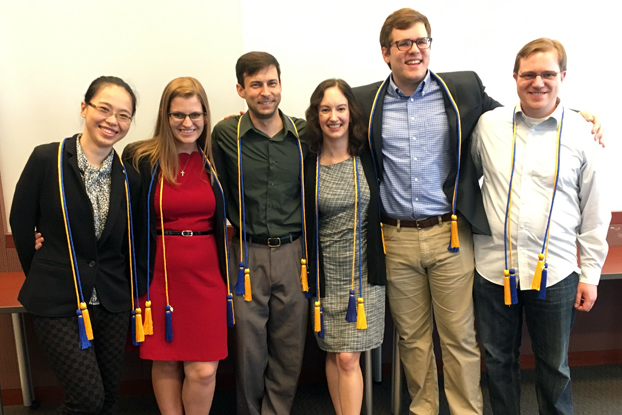 More #GoizuetaKudos are in order for members of the PhD Class of 2016. Doctorate in hand, several move on to teaching and research positions at universities around the nation. The scholars build on a rich tradition of placements for the program.
---
New PhD Placements
Beth Fossen (Marketing) – Indiana University
Hyeyoung Hah (ISOM) – Florida International University
Tony Koschmann (Marketing) – Eastern Michigan University
Melanie Millar (Accounting) – Baylor University
Bob Mocadlo (Accounting) – University of North Dakota
Roger White (Accounting) – Arizona State University
Norah Xu (Marketing) – Old Dominion University
---
The group was honored at a reception May 5 along with Yuepin (Daniel) Zhou (Accounting), recognized as the school's 2016 Benston Scholar.