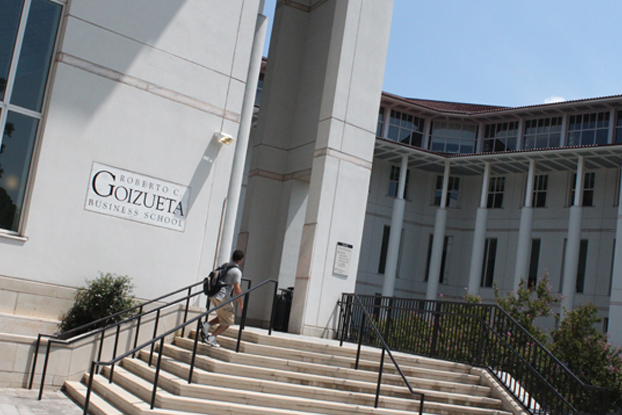 ATLANTA– Management consulting firm North Highland is pleased to announce its partnership with Emory Executive Education, a program within Emory University's Goizueta Business School, to launch the firm's first comprehensive leader development program for its workforce as part of an ongoing commitment to continuing leadership development within the firm.
The North Highland program emphasizes an "E3" model of education, exposure and experience, leveraging innovative and best-in-class adult learning models. Participants will have opportunities for classroom-style learning, online exercises, speaking/networking events, on-the-job application and other modules.
"With our approach to this program, we are continuing to professionalize career and leadership development in a tailored fashion that builds from within," said Anne Game, North Highland Managing Director and Atlanta Market Lead. "We are thrilled to offer this program to our employee-owners and provide them with resources and experiences to help grow their careers, competencies and contributions and know that our partnership with Emory University will help us offer best-in-class learning."
"Emory brings a holistic approach to leadership development that equips executives with a full complement of elevated skills essential to bringing about meaningful organizational change," said JB Kurish, Senior Associate Dean for Executive Education.
The program will initially be open to employee-owners in the firm's Atlanta headquarters with prospective plans to expand to other offices throughout North Highland's network in the future. The inaugural class will kick off in October 2016, followed by a formal graduation ceremony in January 2017.
Media Contacts

Jennifer Marsh
404-975-6335
Jennifer.Marsh@northhighland.com
J. Michael Moore
404-727-1017
j.michael.moore@emory.edu
About North Highland
North Highland is a global management consulting firm known for helping clients solve their most complex challenges related to customer experience, performance improvement, technology and digital, and transformation. We add value and support our clients across the full spectrum of consulting, from strategy through delivery. We bring the big ideas, then we make them real. North Highland is an employee-owned firm, headquartered in Atlanta, Ga., with more than 3,000 consultants worldwide and 60+ offices around the globe. The firm is a member of Cordence Worldwide (www.cordenceworldwide.com), a global management consulting alliance. For more information, visit northhighland.com and connect with us on LinkedIn, Twitter and Facebook.
About Emory Executive Education at the Goizueta Business School
Emory Executive Education is Goizueta Business School's non-degree program that provides executive development opportunities for individuals and organizations. We partner with organizations develop custom executive education programs designed to specifically meet their organization's needs. Our open enrollment short courses and certificates provide individuals with the opportunity to elevate business and leadership capabilities essential for continued business success. More information on Emory Executive Education's offerings can be found at ww.EmoryExecEd.com.
About Goizueta Business School
Business education has been an integral part of Emory University's identity since 1919. That kind of longevity and significance does not come without a culture built around success and service. Emory University's Goizueta Business School offers a unique, community-oriented environment paired with the academic prestige of a major research institution. Goizueta trains business leaders of today and tomorrow with an Undergraduate degree program, a Two-Year Full-Time MBA, a One-Year MBA, an Evening MBA, an Executive MBA (Weekend and Modular formats), a Doctoral degree and a portfolio of non-degree Emory Executive Education courses. Together, the Goizueta community strives to solve the world's most pressing business problems. The school is named for the late Roberto C. Goizueta, former Chairman and CEO of The Coca-Cola Company.
###