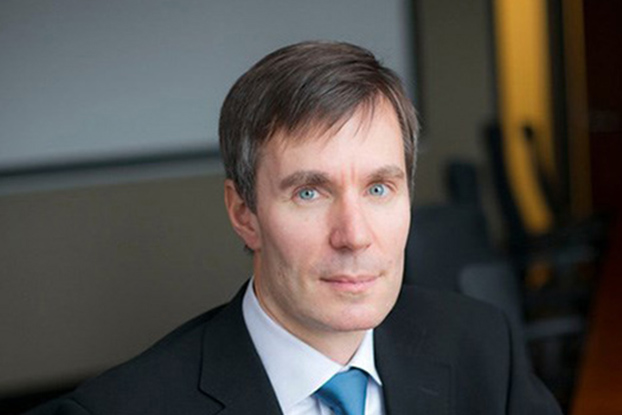 At the end of the semester, Lecturer in Finance Kevin Crowley received not one, but two awards for his work at Emory.
Crowley was chosen as the recipient of the 2017 Adler Teaching Prize, which honors a faculty member's ability to combine outstanding teaching with innovation in the classroom and relevance to real-world problem solving. Crowley was nominated by students and selected by a committee of recent alumni across degree programs.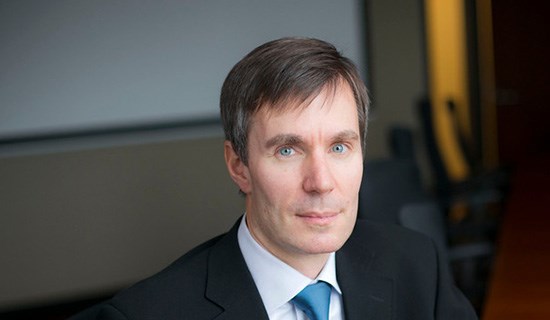 Additionally, Crowley supports the Japanese-sponsored student recruitment effort, a key part of the Full-Time MBA admissions strategy. During his annual vacation, Crowley presents a sample finance lecture to top Japanese prospective candidates, which helps the MBA admissions team start their recruitment effort a year in advance.
Crowley was also the recipient of the Emory Williams Teaching Award, which is the highest university honor for teaching given to a full-time faculty member. The award recognizes faculty with a record of excellence in teaching, having made major contributions in their academic discipline to curriculum development, pedagogy and educational innovation.
"As a teacher, we often do not know if we have had any meaningful impact on a student's life or career path," Crowley said. "The best reward is to see them doing well some years later, but we often lose contact. In addition, if we do hear of a former student's success, to be fair, an educator can only take the smallest modicum of credit. It is the nature of this job, we do not see nor can we measure the long-term results of our teaching – the finished product. So yes, it was very gratifying to receive recognition from our talented students and faculty members. I feel honored to play a role in this great university."
Kevin Crowley joined the Goizueta Business School as an adjunct faculty member in finance in 2005. He received his MBA from the University of Chicago in 1992 and holds a BA from Michigan State University in financial administration and economics. Prior to his arrival at Goizueta, Crowley worked in the investment banking industry for 14 years. He served as a managing director in the Mergers & Acquisitions group of Deutsche Bank in its New York and Tokyo offices. He also worked at J.P. Morgan Securities as a vice president in the corporate finance advisory group. During his banking career, Crowley gained extensive cross-border experience and completed a variety of advisory and financing transactions involving US, European, Latin American, and Japanese companies. He is co-founder of Sollucet Partners, a market-neutral US equity hedge fund. At Goizueta, Crowley has taught a range of courses on investment banking, international finance, and mergers & acquisitions to BBA, MBA, and Executive MBA students.