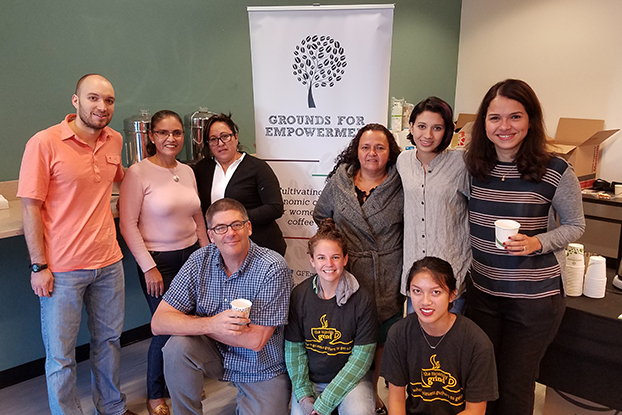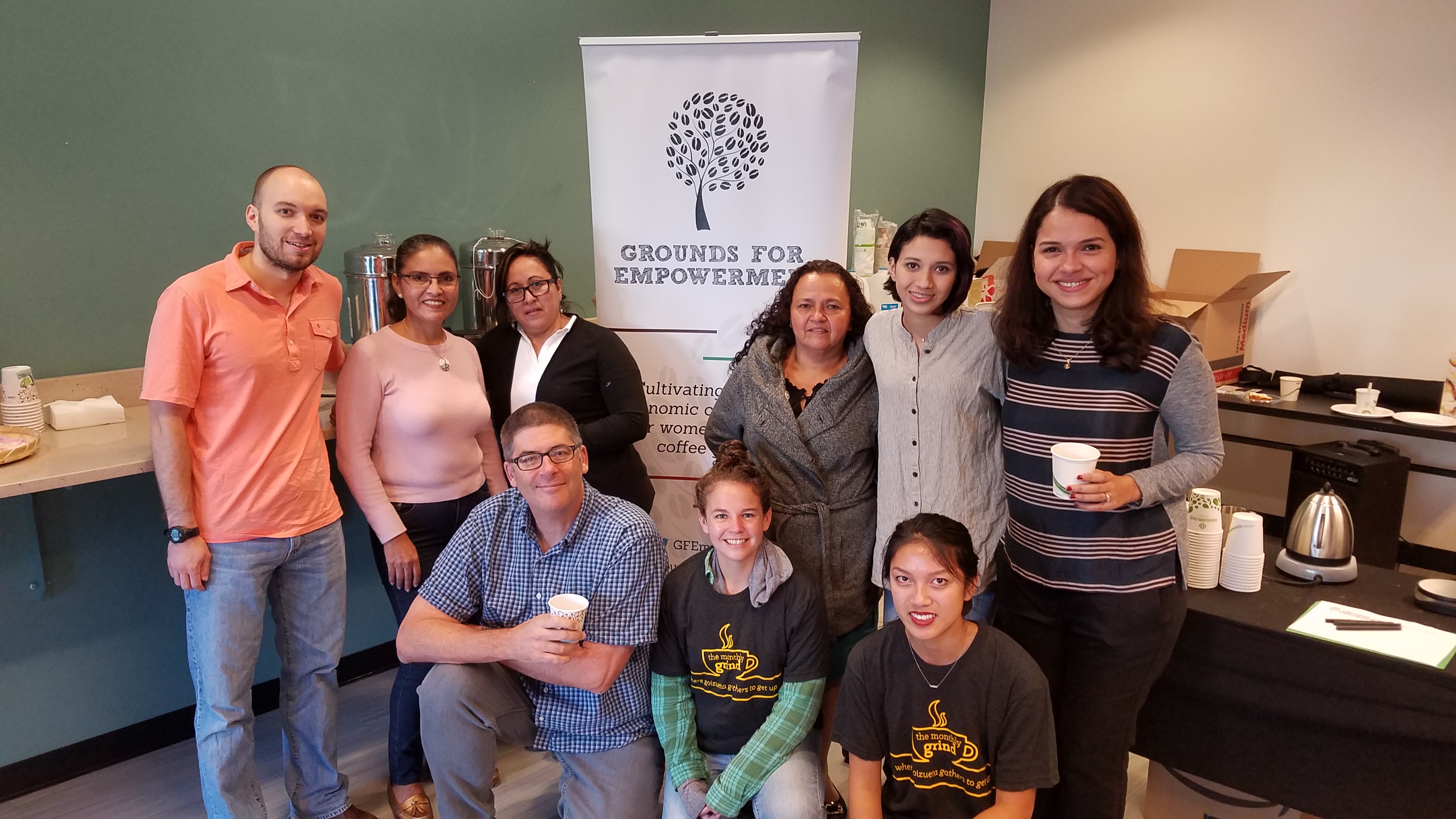 At this year's second annual Grounds for Empowerment Community Forum attendees had the opportunity to experience something unique.
Four GFE farmers, Ivania Calderón, Alexa Marin, Ramona Diaz and Sara Corrales, are all from Nicaragua and were able to attend this year's forum to share, experience, network and learn.
Powered by Social Enterprise @ Goizueta, GFE provides specialty coffee farmers the market connections and business know-how to help them reach full economic potential. The three-year program supports women as they transform their coffee farms into prosperous small businesses.
The week included learning modules, coffee business visits, a Monthly Grind event at Goizueta, a public cupping to experience the farmers' coffees at Counter Culture Coffee and various working sessions. The week was capped off by a GFE Farm Dinner at Gaia Gardens to celebrate the week's activities.
Academic Director of Social Enterprise @ Goizueta and Professor of Organization and Management Peter Roberts addressed the gathering at the public coffee cupping and explained the importance of GFE.
"In a nutshell, we firmly believe that there is some amazing economic potential that's scattered around small coffee producers around Latin America, and we think it's the job of folks like us to turn amazing farms into promising small businesses," Roberts said. "What we're trying to do is identify amazing women who grow coffee and try to close that gap so that people have a better appreciation for how small producers moving forward can do a better job accessing the market and getting better terms for their coffee."
View the gallery:
[ngg_images source="galleries" container_ids="9″ display_type="photocrati-nextgen_basic_slideshow" gallery_width="600″ gallery_height="400″ cycle_effect="fade" cycle_interval="3″ show_thumbnail_link="0″ thumbnail_link_text="[Show thumbnails]" order_by="sortorder" order_direction="ASC" returns="included" maximum_entity_count="500″]