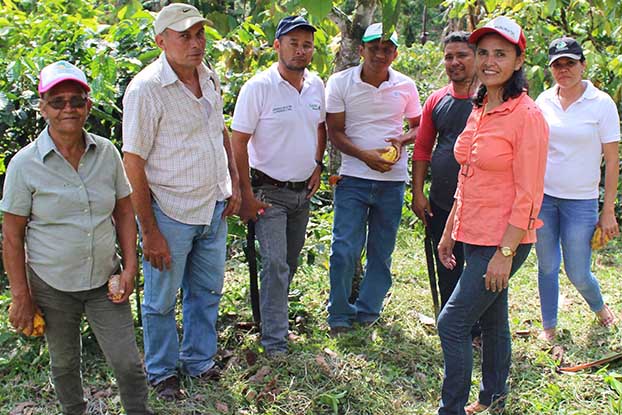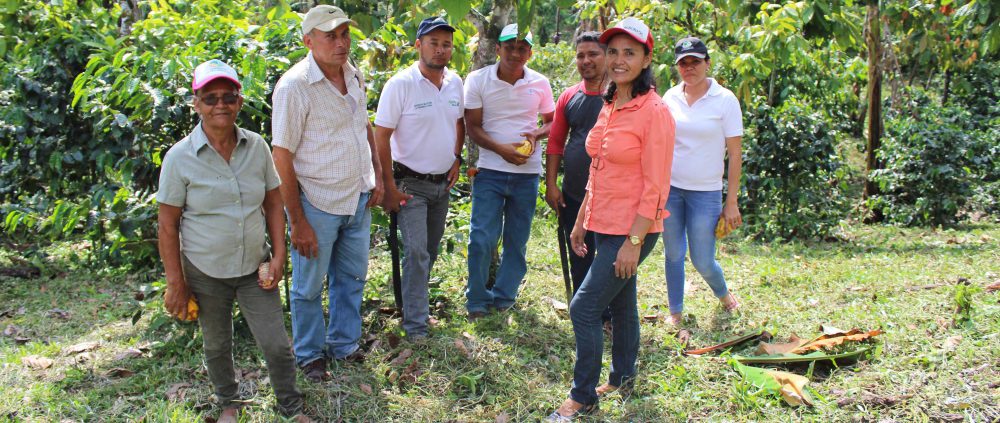 Grounds for Empowerment — a Social Enterprise @ Goizueta initiative — is partnering with Nicaragua's Vega Coffee to provide even more economic opportunities for women coffee specialty coffee farmers. GFE coffee will be grown, roasted and shipped from Nicaragua, allowing participating farmers even greater participation in specialty coffee value chains.
The GFE program was created by Social Enterprise @ Goizueta (a research center within the Goizueta Business School at Emory University) to support female coffee farmers, initially in Nicaragua. The goal of this three-year business incubator program is to address the challenges associated with extreme isolation so that coffee market will fairly compensate women farmers.
This will allow them to invest in their businesses, families and communities, strengthening the areas where they live and work.
Vega Coffee is a roasting company in Esteli, Nicaragua. Founded by Rob Terenzi, Noushin Ketabi and William DeLuca, its goal is to create a more equitable and fulfilling coffee experience, connecting the world's coffee farmers directly with the world's coffee lovers. In the process, they have become field experts who are redefining the specialty coffee industry.
Why? The global coffee industry is the primary means of support for millions of people around the world. However, too little of the $100 billion generated each year makes it back to origin.
Twenty-five million coffee farmers live and work in difficult conditions and are under-compensated for their hard work.
On coffee farms, women are overrepresented in most roles, but underrepresented when it comes to farm ownership and coffee sales. They make less money and have fewer opportunities than their male counterparts.
As the specialty coffee segment continues to grow, the price premiums that customers are paying for excellent coffees are attractive to farmers, as long as they are given the opportunity to capture a greater share of these payments.
How Grounds for Empowerment Works
Using an innovative three-year incubator model, GFE helps promising specialty coffee farmers develop valuable business knowledge and networks that will turn their promising coffee farms into successful small businesses. As the program expands into new coffee-growing countries, participating and alumni farmers will become part of the solution to chronic under-compensation in coffee communities around the world.
In this partnership with Vega, GFE farmers are now able to roast, package and ship their own coffees to customers around the United States — within five days of roasting.
By taking on more of the supply chain, Vega farmer roasters earn four times more income and learn skills that will pay dividends throughout their careers
Vega customers are part of a transparent supply chain that delivers the finest 'farmer roasted' coffees from Nicaragua to their door within five days of roasting, fresh and ready to enjoy
"Women have worked for coffee for years and it is time for coffee to work for women," Peter Roberts, academic director of Social Enterprise @ Goizueta said. "This new partnership with Vega allows our work to move one step closer to the final coffee consumer, giving our farmers an even deeper perspective on what it takes to compete in specialty coffee markets."
"We're thrilled to work together with Grounds for Empowerment to move the coffee industry forward, by equipping their farmer partners with the tools and training to roast and package their coffee," said Noushin Ketabi, co-founder of Vega Coffee said. "Our joint focus on women farmers ensures that more economic prosperity flows back into projects that support children, families and communities."