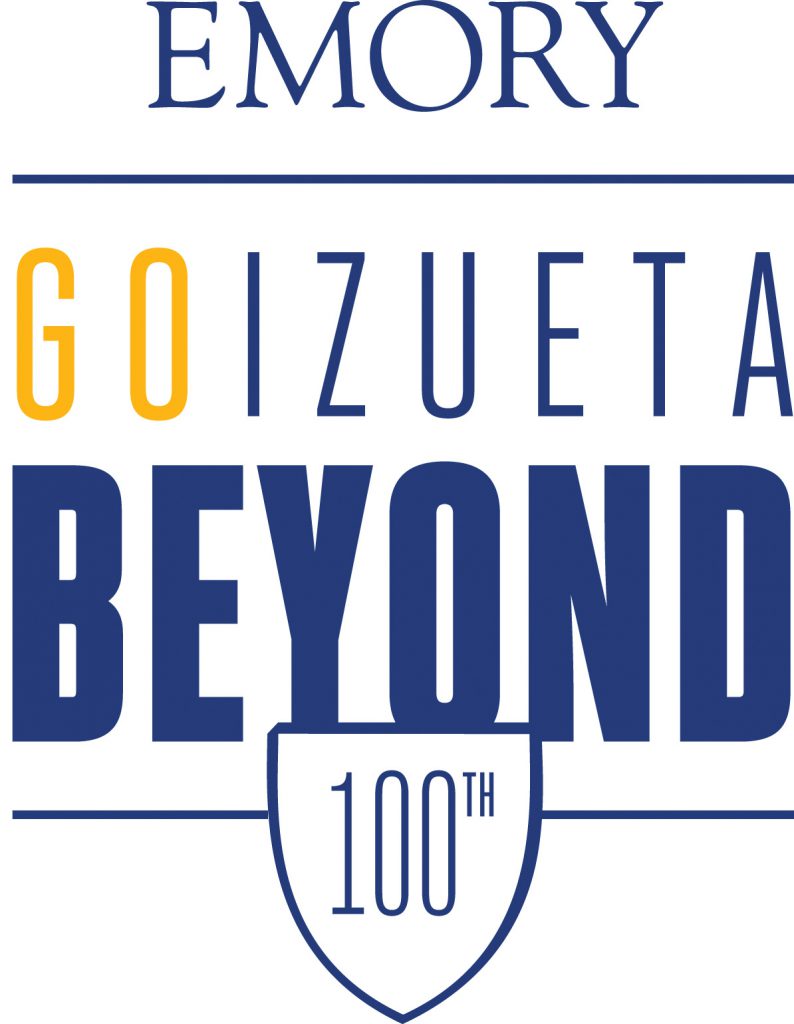 Business education has been an integral part of Emory University's identity since 1919. As Goizueta's 100th anniversary approaches, Dean Erika James has selected one of the school's most recognized and active staff members to lead the birthday effort.
Julie Barefoot, who recently celebrated 30 years at the school, now serves as leader of the 100th Anniversary Celebration. Barefoot will also transition out of her role as associate dean of MBA admissions over the next year.
"Julie's tenure and passion for the school and its programs make her an outstanding fit for this role, which will require lots of work and attention," James says. "I'd like to thank her for her three decades of work in admissions. Our school—our community—would not be the same without her. Period."
To start the recognition process, the school recently launched GoizuetaBeyond.com, a website that, when completed, will feature 100 stories on individuals associated with the school that truly "go beyond" in their work and lives.
Additional information on the centennial celebration will be released at a later date, but, according to Barefoot, there will be multiple events and opportunities for alumni, faculty, staff, students, and various stakeholders from the past decades to get involved and share their pride in Emory and Goizueta.
"I'm simply thrilled to take on this opportunity," Barefoot says. "The best part is doing what I've always loved—speaking with alumni and those that share a passion for Goizueta. It's going to be a great 100th anniversary celebration."