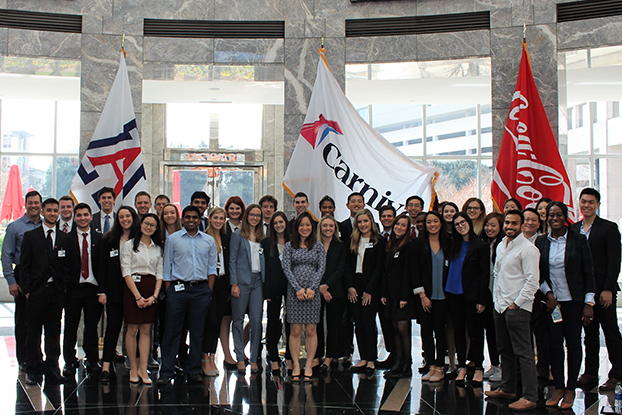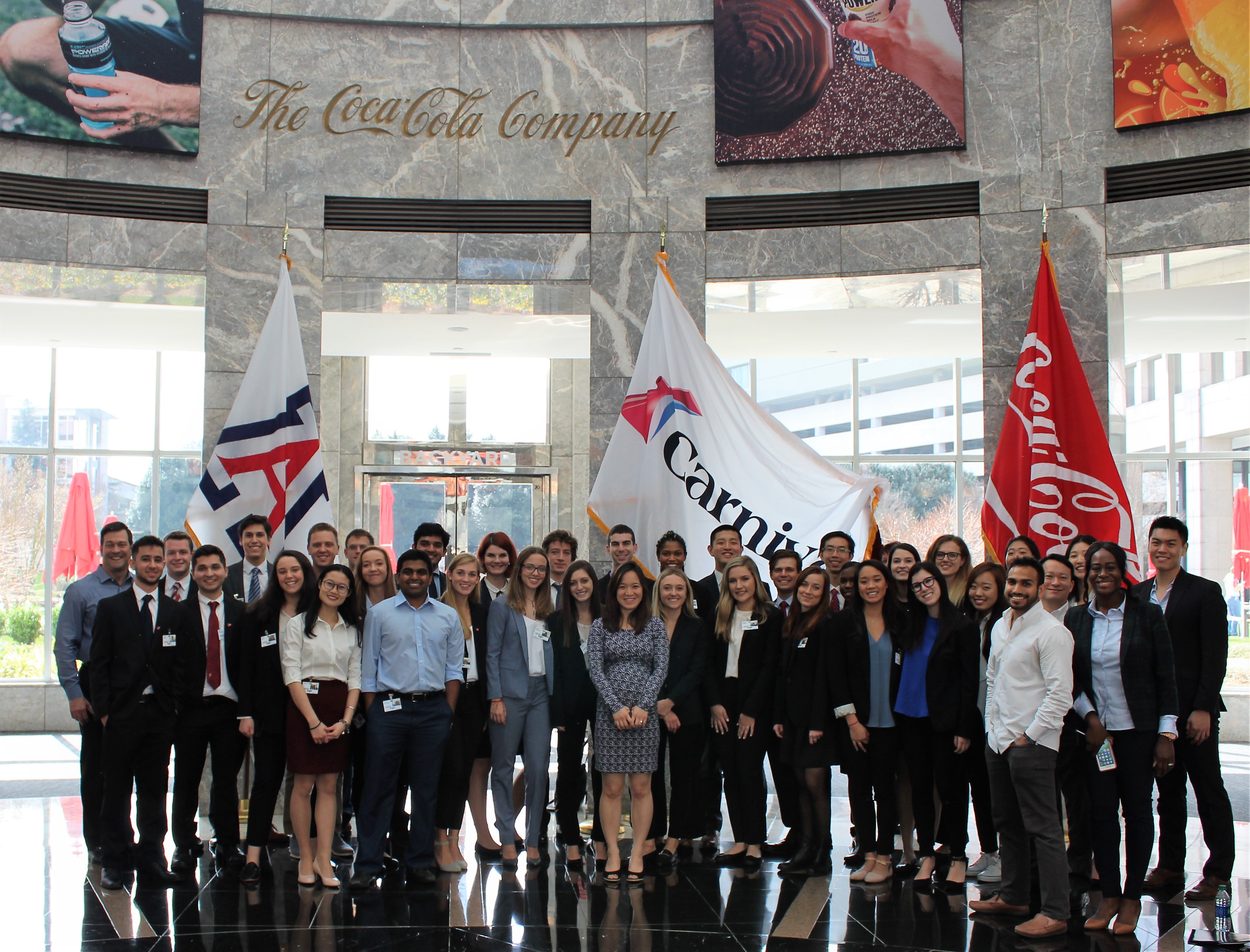 Real-world learning is one of the key components that make up many teaching environments at Goizueta. No matter the program, each professor tries to add an experiential learning element into their teaching process, including Reshma Shah, associate professor in the Practice of Marketing.
As an offshoot from the MBA Goizueta Marketing Strategy Consultancy course, the Marketing Communications Practicum has been designed specifically for BBA students.
Over the years, the BBA students have worked with a variety of clients, most from the food industry, including Church's Chicken, Popeyes and Mellow Mushroom. However, this year, Shah wanted to try something new.
"I was getting to the point where the projects started to seem similar just in terms of overall recommendations and overall brand," Shah said. "I wanted to bring a different experience and make it a little more exciting to the students."
Shah reached out to The Coca-Cola Company's Strategic Partnership Marketing group, which proposed a project of working with Carnival Cruise Line. Four teams of students were tasked to research what barriers exist for millennials going on cruises and then develop strategies to overcome those barriers.
"There's a process for this consulting class, and it's based on proven methodology," Shah said. "They have to turn in deliverables on an ongoing basis which get reviewed by me and the client. They have weekly calls with the client to make sure they're on track and the client is informed of where they are."
In addition to Carnival and Coca-Cola executives coming to Goizueta to initially present the project, they made an extra trip to provide feedback for students during the midway checkpoints, an appreciated and unexpected occurrence according to Shah.
The class is designed for juniors and seniors who have already completed the basic core marketing classes.
"What we say is you supplement in what you already learned with the consulting process, marketing research and a framework for looking at creative problem solving," Shah said. "We help them with client, project and team management, and we also teach them about communication whether it be oral or written."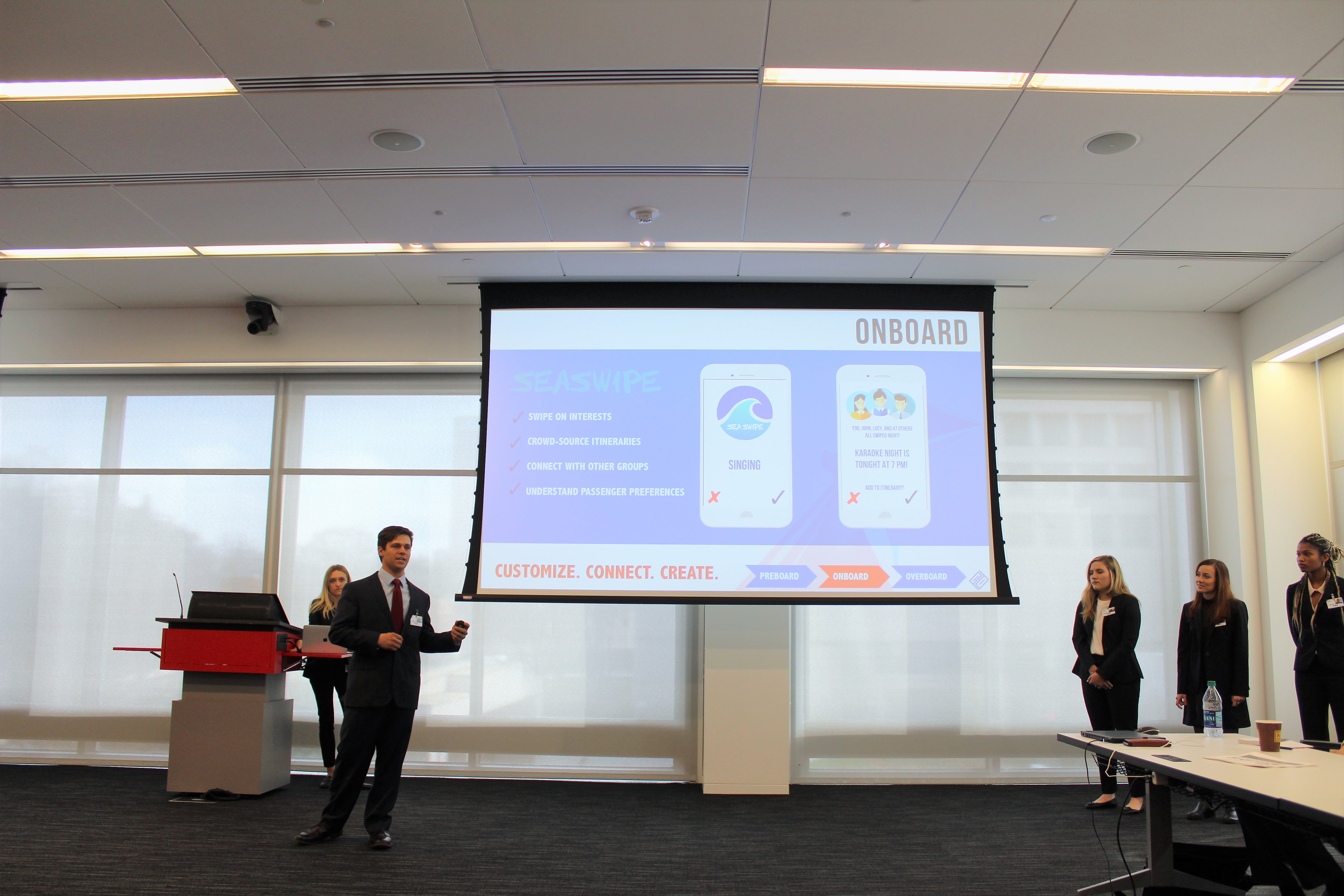 At the end of the semester, the student teams presented their findings and recommendations to Carnival and Coca-Cola senior management at Coke's headquarters. Each team received a score from both clients as well as received a score for each paper submitted.
This year's winning team was team Pier Pressure, which included
Julia Spathis – Team Guide (Teaching Assistant)
Jeffrey You – Team Lead
Morgan Donnell – Presentation Lead and Team MVP
Jacquelin Farrow – Quantitative Lead
Eric Terry – Finance Lead
Brooke Edwards – Treasurer/Client Liason
Jack Connolly – Qualitative Lead
Gabriela Vochocova – Secondary Research Lead
"I want them to think they were working on an internship so that this in not just another class," Shah said. "This is what happens in the real world because it's a real company, the problem is real and the work is in real time. I want them to really experience what it's like to work for a major organization that they can probably end up working for down the road, like a Coke or a Carnival."
After 11 years of teaching the course, Shah continues to see the class evolve from the new generations of students, to differing outcomes and even the variety of clients. However, what doesn't change is the value students receive from the direct interactions with clients.
"I just love working on real-world scenarios and interacting with the clients," Shah said. "When I know we're doing something that adds value, and the clients use the recommendations that we give, there's nothing more satisfying than that."
View the Gallery
[ngg_images source="galleries" container_ids="21″ display_type="photocrati-nextgen_basic_slideshow" gallery_width="600″ gallery_height="400″ cycle_effect="fade" cycle_interval="3″ show_thumbnail_link="0″ thumbnail_link_text="[Show thumbnails]" order_by="sortorder" order_direction="ASC" returns="included" maximum_entity_count="500″]