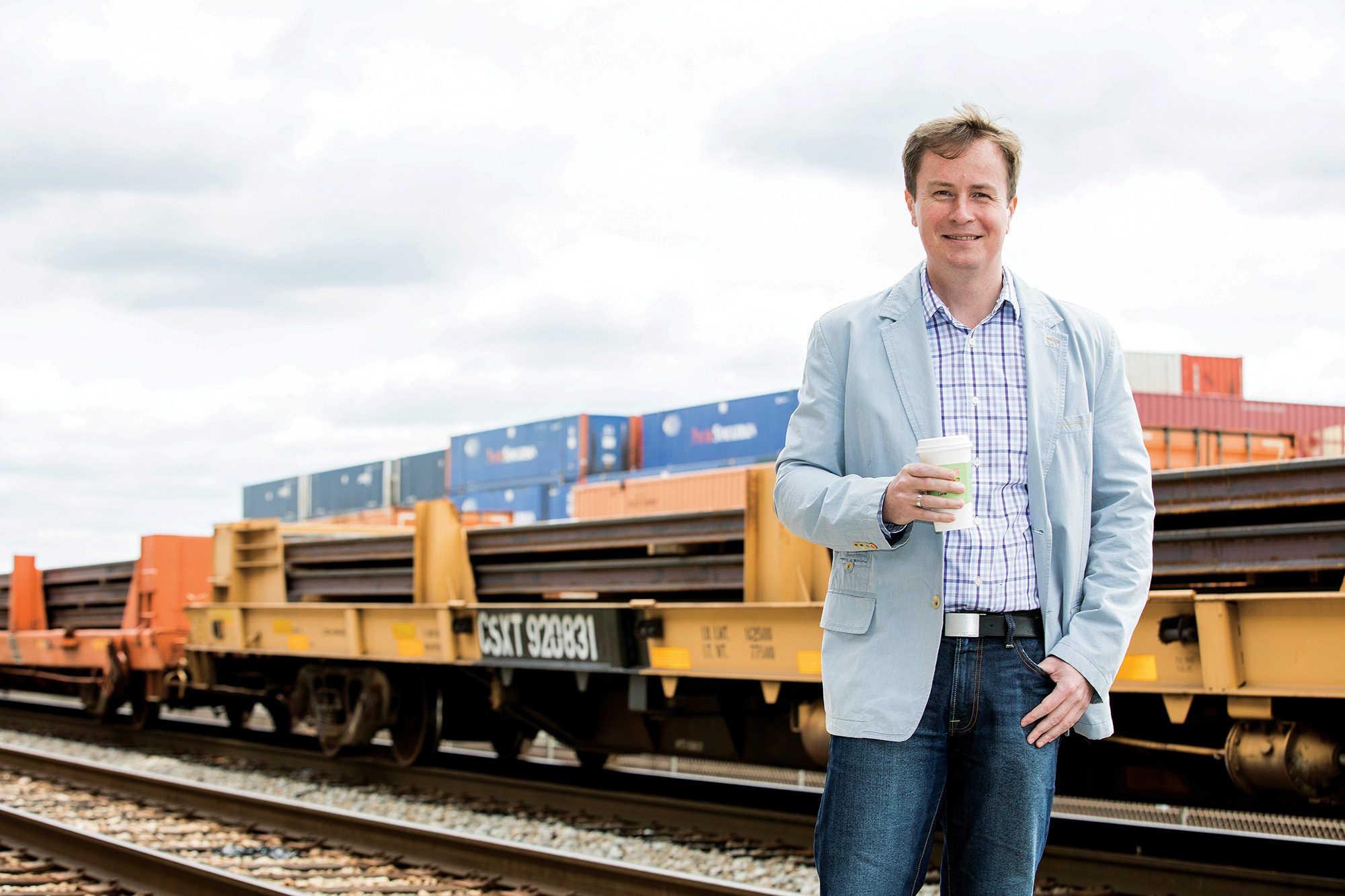 Nikolay Osadchiy grew up in Tula, Russia, a town 120 miles south of Moscow. Tula does not jump off the map, but it is the hometown of Leo Tolstoy, author of two of the world's great novels: War and Peace and Anna Karenina. In 2017, Osadchiy, an associate professor of information systems & operations management, secured his own great accomplishments—he became a US citizen and a tenured professor. The latter is a result of more than 20 years of "thinking about processes and how value is created," he says.
Osadchiy studies supply chain management and revenue management. His current projects focus on supply network formation and selling mechanisms (markdowns and advance sales, in particular). Another recent study focused on consumer behavioral regularities—how price markdowns affect full price sales.
"The main finding is that if you run markdowns, those [consumer] behavioral features can allow you to mark down even more and to open up the market," Osadchiy explains. "Despite deeper markdowns, your overall revenue can actually be higher."
For another project, Osadchiy combined industry analyst data and financial market data to study sales forecasting, an activity directly linked to capital decisions. Typically, firms start by aggregating long-term (a period of a year or more) forecasts from different levels of an organization.
"Then, as decisions become more tactical, they switch to shorter term forecasting, and that's usually based on product level and local information," Osadchiy explains. His study showed that organizations could improve their forecasting abilities by utilizing analyst and market information.
To round off his contributions to academia and Goizueta, each year, Osadchiy organizes a Predictive Analytics Competition open to MBA and BBA students. He encourages his students to work on supply-chain related projects with real-world impact. One such project helped the American Red Cross improve its blood collection process during blood drives, thereby leading to a decrease in the amount of blood that spoiled.
Osadchiy enjoys the interactive nature of the classroom, and his goal is that students thoroughly understand the processes underlying supply chain management.
"I also want to give them tools that can help them make decisions," he says.
Outside of the classroom, Osadchiy is a fan of Formula One racing. He says he's interested in the fast cars and engine performance but, true to his craft, also respects the operation efficiency. Osadchiy and his wife, Olga, are also new parents. Their son, Artemy, is just shy of 18 months.
"I'm in charge of operations," he jokes when asked about acquiring and changing diapers.
Osadchiy has a PhD in operations management from NYU's Stern School of Business and a MS in applied mathematics and physics from the Moscow Institute of Physics and Technology.