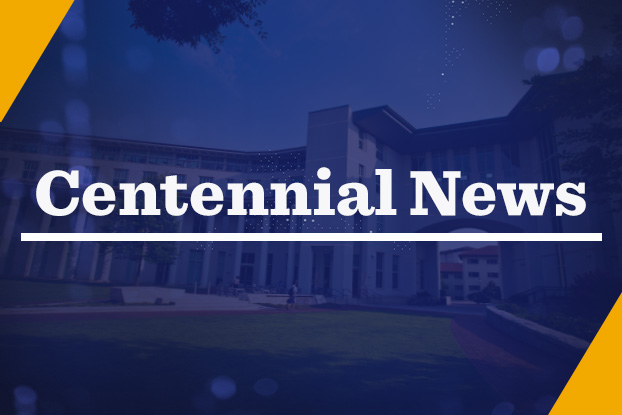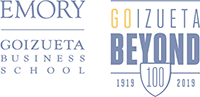 Welcome to 2019!
This new year ushers in the 100th anniversary of our founding! Starting with this issue, and continuing monthly throughout 2019, Centennial News will celebrate a different aspect of Goizueta and keep you current on how we're celebrating this auspicious year.
Our BBA Program was approved by Emory's Board of Trustees on February 8, 1919. While that's the official date, we've planned Goizueta birthday celebrations in both January and February. (With a milestone this big, we couldn't limit it to just one day!)
We'll kick things off January 31 with birthday parties across the US, including a big on-campus celebration on February 21 and several international gatherings on February 28. Click here to see a list of all the places we plan to party.
No matter where you join us, these parties are great opportunities for alumni to reconnect with classmates and for faculty, staff and students to celebrate as a community. Come celebrate our legacy, raise a Coke Toast, and test your wits with a Goizueta Trivia Game. We hope you'll enjoy the fun!
Question Of The Day: As we reflect on this significant milestone, what changes have you seen at Goizueta since you joined our community?
Email me your thoughts for a chance to be featured in our 100th communications efforts.
Julie Barefoot

---
"What 100 means to me…" Reflections from our Goizueta Staff and Faculty
Brian Mitchell: FTMBA Program Dean and Evening MBA/MPH alum
The word that comes to mind is "enduring." The business world has changed completely over the past century, as has business education. Through all of this, Goizueta's thrived and continue to do so.
At Goizueta, we often speak of our namesake's legacy – and the value he built for The Coca-Cola Company – as "enduring" because of his values. I think of Goizueta Business School in the same way. We have endured over the past 100 years because of our approach to business education. We value principled leadership, global citizenship, and cultural competence.
True to Mr. Goizueta and our entire community, those values have led to an enduring legacy that will continue to guide us into our next 100 years and beyond.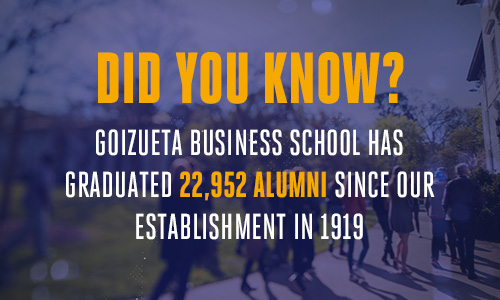 ---
Featured Go Beyond Profile
#40 Dr. Zwade Marshall 05C 11MBA 11M
It's heartwarming to consider the many alumni who treasured their time at Goizueta, like Dr. Zwade Marshall, a Triple Eagle who earned his undergraduate, medical and business degrees at Emory. Read his story and other profiles as part of our 100 stories featured onGoizuetaBeyond.com.

---
Blast from the Past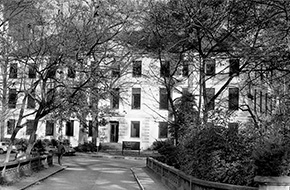 Emory's Business School was previously housed in three different buildings on campus: the Law Building on Emory's Quad (1919-1936), the former C.L. Fishburne Building (1936-1947), and in the Rich Building (1947-1988) pictured here and located down the hill from our current location.
---
Going Beyond:
The Next 100 Years
All In A Day 2019
Join us in writing the next chapter in Emory's remarkable story, ensuring we keep pace with a changing world and transform lives for the better. Participate in this year's All In a Day, our multi-day giving campaign, starting noon Wed, Feb 6 offering fun and easy ways to support the school that inspires you.