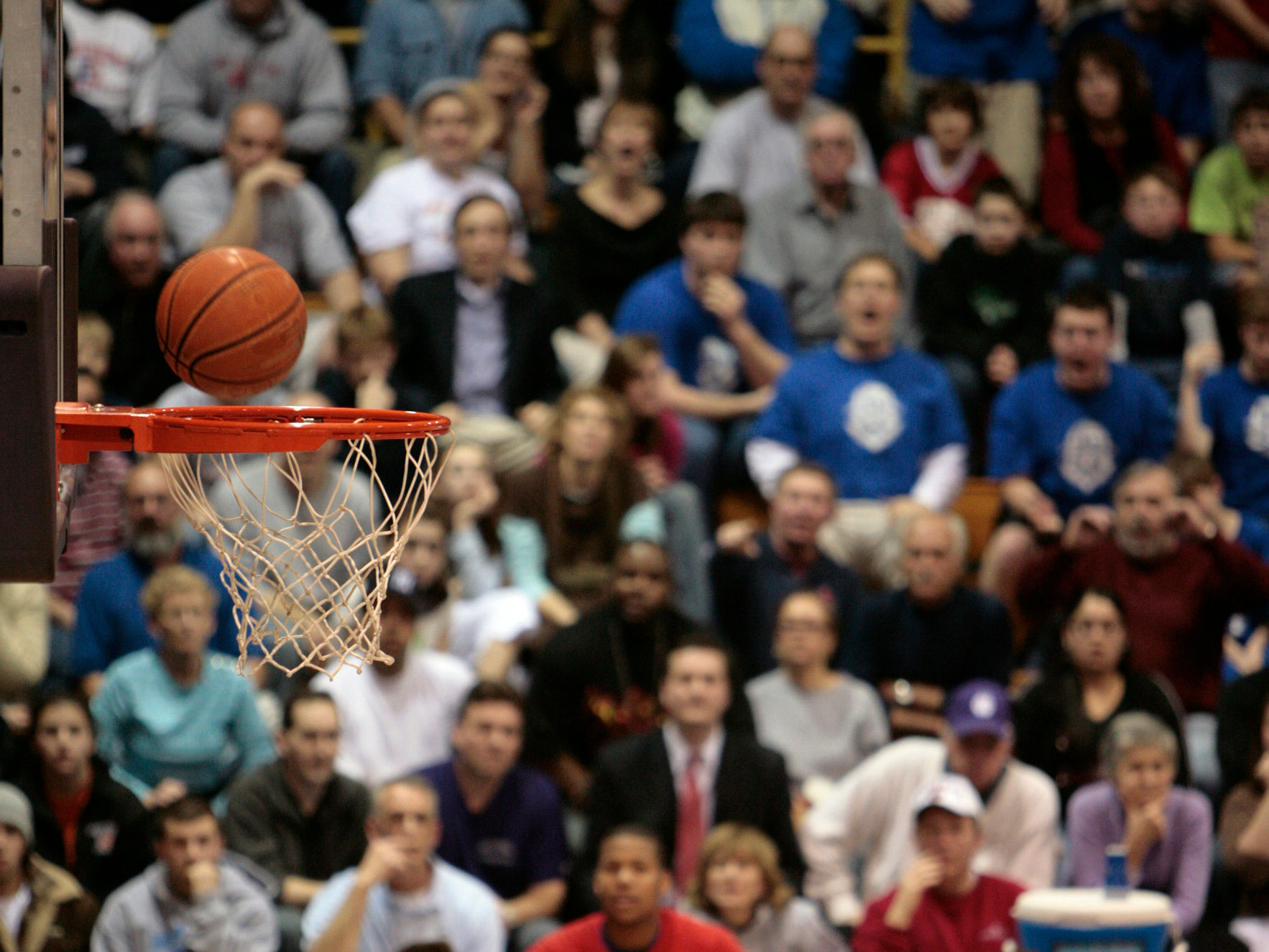 ATLANTA (Oct. 17, 2019) – A ranking of NBA fans released today by Michael Lewis, Professor of Marketing at Emory University's Goizueta Business School, puts Los Angeles Lakers fans at the top of the list for loyalty and engagement.
Lewis conducts regular statistical analysis of sport teams' data (including NFL fans loyalty) to determine the value of fans, including measurements of winning, attendance, pricing, population, and other key factors. Lewis collects and analyzes three consecutive recent years of data to "average out" possible swings and inconsistencies in data.
This year, Lewis' analysis of NBA teams' home revenue, Twitter reach, and attendance at away games ranks Lakers fans as the most loyal in the NBA. They are closely followed by the Golden State Warriors, Chicago Bulls, Boston Celtics, and Cleveland Cavaliers. Lewis' local team, the Atlanta Hawks, came in at number 18 of the 30 NBA teams.
Since Lewis' last analysis of NBA fans' loyalty in 2016, the New York Knicks have fallen out of the top five, and the Golden State Warriors have risen in fan loyalty. Lewis attributes much of the Warriors' ascendance to the team's recent championship wins and excitement about its star players, including Steph Curry and Kevin Durant.
Even though the Warriors did not win the NBA Championship in 2019, their other wins and outstanding players keep fans engaged and high on the ranking.
"The Warriors are a great example of how powerful brands are created," Lewis said. "Golden State was a second-tier team for many years, but now, with Curry, Durant, and others winning championships, the Warriors have become a premier brand with a national following of engaged fans. It is not enough to win once. Brands are built through repeated championships."
They are also built on star players.
"In the current era, the NBA has been the most star-driven sports league," Lewis said. "Over the last 40 years, the NBA's story has been the story of Julius Erving, Larry Bird, Magic Johnson, Michael Jordan, Kobe Bryant, LeBron James, and Steph Curry—to name a few. Star power draws fans to the team. When LeBron James was in Cleveland, the Cavs were a top brand. When he moved on, the Cavs quickly moved to being second tier. This means it's tough to disentangle team loyalty from player loyalty, and that's reflected in the rankings."
The teams ranked lowest in fan loyalty are the Washington Wizards (30), followed by the Memphis Grizzlies (29), Charlotte Hornets (28), Brooklyn Nets (27), and Detroit Pistons (26).
Most of the teams at the bottom of the rankings have not had winning seasons or star players in recent years. See the full ranking list here.
Lewis is also Faculty Director at the Emory Marketing Analytics Center. Lewis' research focuses on issues, such as consumer response to loyalty programs, methods for customer valuation and dynamic pricing. His blog and podcast, Fanalytics with Mike Lewis, provide insights into the research on how sports business works. Follow him on Twitter: @FanalyticsMike and @sport_analytic.
About Goizueta Business School
Business education has been an integral part of Emory University's identity since 1919. That kind of longevity and significance does not come without a culture built around success and service. Emory University's Goizueta Business School offers a unique, community-oriented environment paired with the academic prestige of a major research institution. Goizueta trains business leaders of today and tomorrow with an Undergraduate degree program, a Two-Year Full-Time MBA, a One-Year MBA, a Master of Science in Business Analytics, an Evening MBA, an Executive MBA (Weekend and Modular formats), a Doctoral degree and a portfolio of non-degree Emory Executive Education courses. Together, the Goizueta community strives to solve the world's most pressing business problems. The school is named for the late Roberto C. Goizueta, former Chairman and CEO of The Coca-Cola Company.