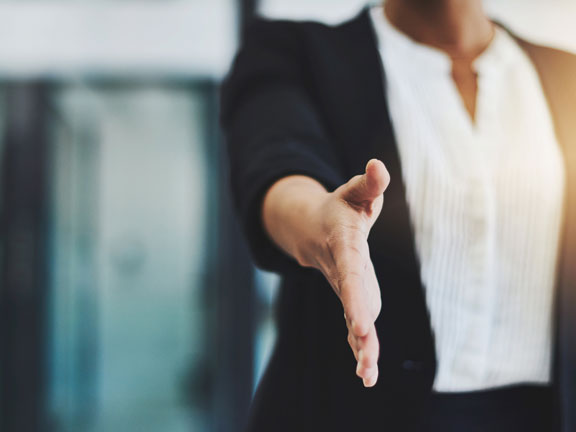 The Class of 2019 MBA graduates at Emory University's Goizueta Business School benefited from one of the highest job offer rates among U.S. business schools. Consistently ranked a top-10 MBA program for employment by Financial Times, Goizueta MBA graduates continue to be in high demand and realize a high return on their investment.
An impressive 97 percent of Goizueta's 2019 Two-Year MBA graduates received employment offers within three months of graduation with 95 percent accepting offers within three months. This is an increase from Class of 2018 Two-Year MBA graduates, of which 95 percent received offers and 93 percent accepted offers within three months. Salaries are also on the rise for Goizueta MBA graduates with an average total compensation (base salary plus bonus) of $149,575 for Two-Year MBA graduates and $151,235 for One-Year MBA graduates.
"I believe these numbers and the increases we're seeing from year-to-year underscore the value of a Goizueta MBA," said Erika H. James, Dean of Emory University's Goizueta Business School. "We have a laser-like focus on creating an educational environment that satisfies the learning needs of the student while also meeting the evolving needs of the employer, and the data show that we're succeeding in those endeavors."
Consulting jobs top the list in popularity and pay
A majority of graduates in both Goizueta Full-Time MBA programs were hired into consulting positions (49 percent in the Two-Year MBA and 43 percent in the One-Year MBA), with a median base salary of $150,000 and $138,000, respectively. In 2018, Goizueta led the top MBA programs in the percentage of students going into consulting and this percentage has gained 7 points in the last year. Additionally, consulting salaries for Goizueta Two-Year MBA graduates rose by $10,000. Goizueta graduates accepted positions with the Big 3 consulting firms (McKinsey, BCG, and Bain) as well as Deloitte, EY, KPMG, and PwC.
Nearly a quarter of graduates in both programs (22 percent in the Two-Year MBA and 23 percent in the One-Year MBA) accepted marketing positions. Finance was the third most popular functional area, with 16 percent of Two-Year MBA graduates and 14 percent of One-Year MBA graduates landing a finance role after graduation. Top finance opportunities for Goizueta graduates include J.P. Morgan and SunTrust for investment banking and Coca-Cola and Delta Air Lines for corporate finance.
Signing bonuses on the rise
Signing bonuses were highest for Two-Year MBA graduates who took positions in the financial services industry. The median bonus in that category was $47,500, up significantly from $40,000 for 2018 graduates. The next highest signing bonuses for Two-Year MBAs were received by graduates who took positions in the consulting services industry, with median bonuses of $30,000 (up from $25,000 in the previous year).
More MBAs moving Northeast and West
More of Goiuzeta's 2019 Full-Time MBA graduates pursued employment on the West Coast and Northeast than in previous years. New York has long been popular among Goizueta graduates and employment in the Northeast jumped to 18 percent for Two-Year MBA graduates and 10 percent for One-Year MBA graduates. There was also an increase in graduates from both programs who took positions in the Western region of the country.
Continued success
When students come to Goizueta, the MBA Career Management Center partners with them to help them find career opportunities after business school and also for career transitions further down the road.
Goizueta's small MBA class sizes are a major benefit to students' career journey. Each Goizueta student receives intensive career development assistance and is paired with a personal career coach whom many leverage multiple times a week.
Goizueta MBA graduates enjoy employment with large consulting firms and Fortune 500s including Amazon, AT&T, Delta Air Lines, Google, The Home Depot, McKesson, Microsoft, and UPS, among others. The personalized attention Goizueta MBA students receive from the career center means those who are interested in non-traditional careers such as social enterprise or in boutique firms or specific industry practices such as health care consulting, financial consulting, or human capital consulting receive the connections and resources to earn offers relevant to their unique career paths.
Click here to view the complete career report.