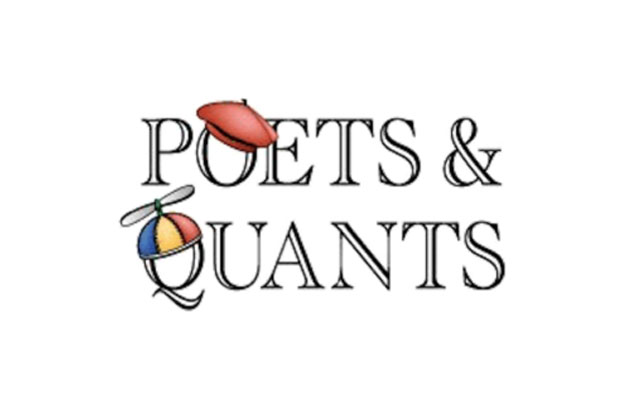 Business school news site Poets&Quants released its annual composite ranking of top U.S. MBA programs today and Goizueta's full-time program remains ranked among the best in the country. Emory University's Goizueta Business School is No. 22 on the list.
"Unlike other rankings, the tenth annual Poets&Quants list combines the latest five most influential business school rankings in the world: U.S. News & World Report, Forbes, Bloomberg Businessweek, the Financial Times, and The Economist," writes Poets&Quants editor John Byrne. "Instead of merely averaging the five, each ranking is separately weighted to account for our view of their credibility. (U.S. News is given a weight of 35%, Forbes, 25%, while both the Financial Times and Businessweek is given a 15% weight, and The Economist, 10%.
"Combining these five major rankings doesn't eliminate the flaws in each system, but it does significantly diminish them. When an anomaly pops on one list due to either faulty survey technique or biased methodology, bringing all the data together tends to suppress oddball results in a single ranking. So the composite index tones down the noise in each of these five surveys to get more directly at the real signal that is being sent."
Click here for the complete ranking.
About Goizueta Business School
Business education has been an integral part of Emory University's identity since 1919. That kind of longevity and significance does not come without a culture built around success and service. Emory University's Goizueta Business School offers a unique, community-oriented environment paired with the academic prestige of a major research institution. Goizueta trains business leaders of today and tomorrow with an Undergraduate degree program, a Two-Year Full-Time MBA, a One-Year MBA, a Master of Science in Business Analytics, an Evening MBA, an Executive MBA (Weekend and Modular formats), a Doctoral degree and a portfolio of non-degree Emory Executive Education courses. Together, the Goizueta community strives to solve the world's most pressing business problems. The school is named for the late Roberto C. Goizueta, former Chairman and CEO of The Coca-Cola Company.