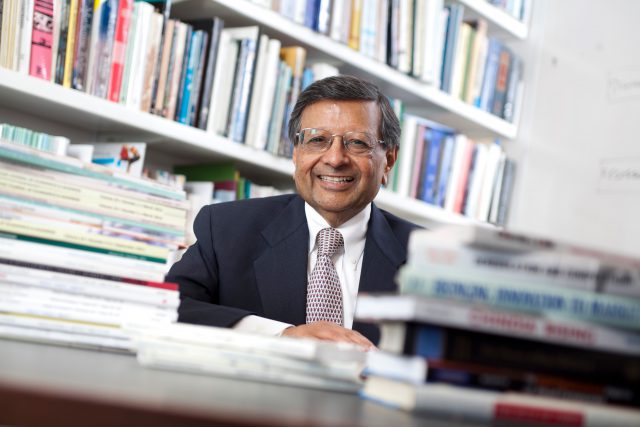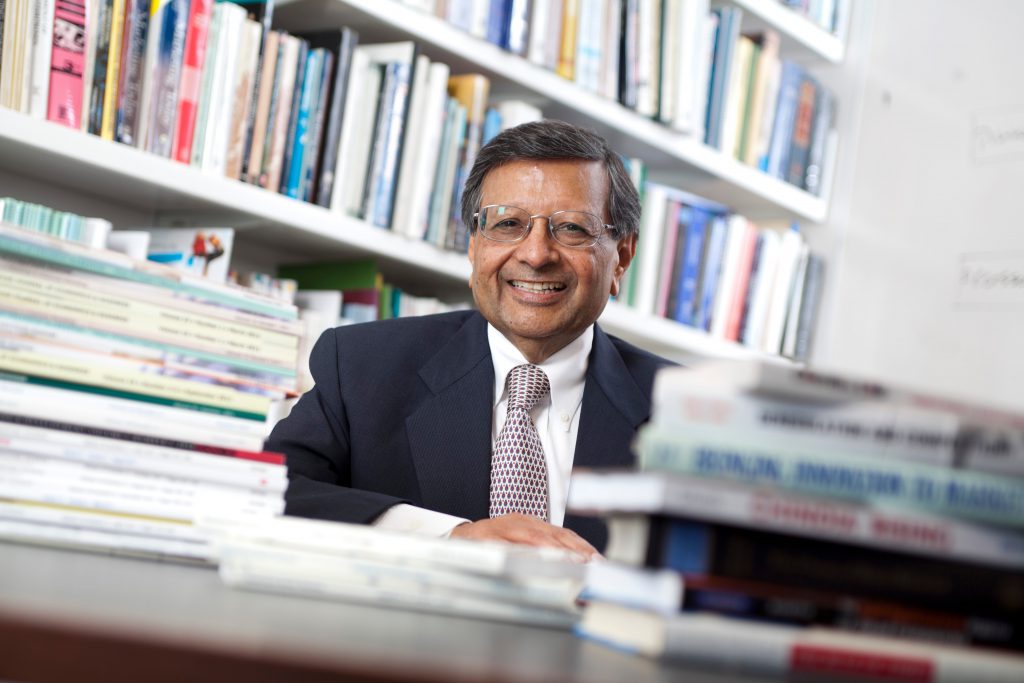 Jagdish ("Jag") Sheth, the Charles H. Kellstadt Chair in Marketing at Emory University's Goizueta Business School, is receiving India's third highest civilian award, the Padma Bhushan, for literature and education. The award, which was announced on India's 71st Republic Day, recognizes Indians who have made exemplary contributions on a global scale and generated national pride. This is the first time the award is being given to honor efforts in the marketing and business discipline. Sheth is one of only four Indian Americans among the 140 Padma Awardees for 2020.
Over his illustrious career, he has published more than 350 research papers and books on a range of issues in marketing, including consumer behavior, multivariate methods, competitive strategy, relationship marketing and marketing for emerging markets. His book, "Theory of Buyer Behavior," co-authored with John Howard, is widely recognized as one of the seminal works on consumer psychology and marketing.
Among his other awards are the Viktor Mataja Medal from the Austrian Research Society in Vienna and the 1989 Outstanding Marketing Educator Award from the Academy of Marketing Science. He was twice recognized as the "Marketing Educator of the Year" by Sales and Marketing Executives International, and has received all top four academic awards bestowed by the American Marketing Association. These include the PD Converse Award for Marketing Theory, Charles Coolidge Parlin Award for Marketing Research, the Richard D. Irwin/McGraw Hill Marketing Educator Award and the William L. Wilkie "Marketing for a Better World" Award.
Sheth and his wife, Madhuri Sheth, also award annual fellowships to doctoral candidates at Goizueta. The Sheth Fellowship supports PhD candidates who pass their comprehensive exams.