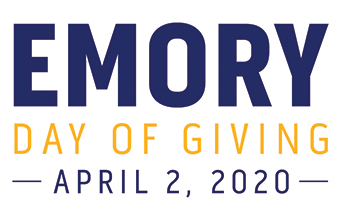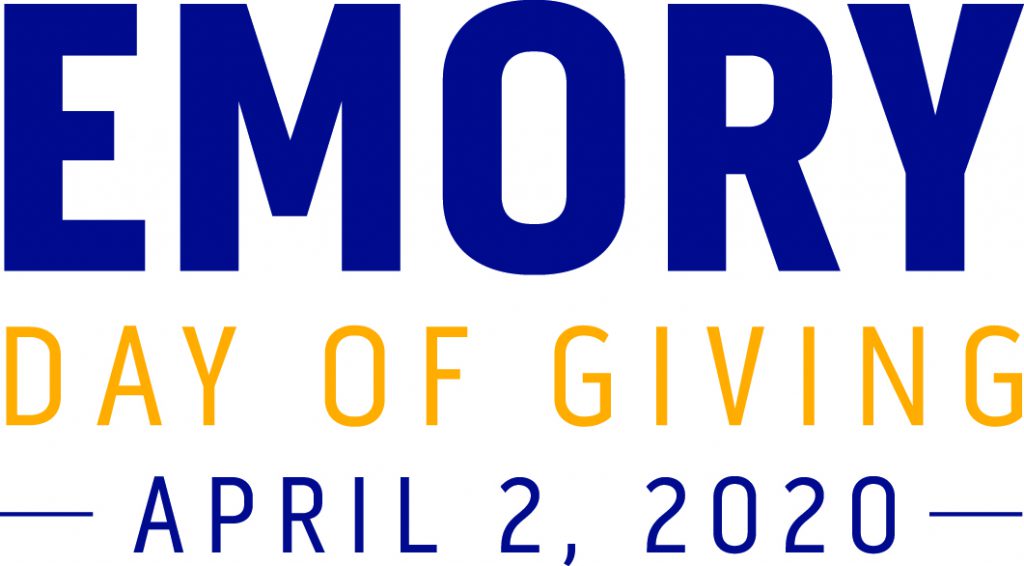 With a new name for 2020, and a midnight-to-midnight timeline, Emory Day of Giving promises a streamlined experience on Thursday, April 2.
An annual rallying call for the Emory community, Day of Giving generates energy, enthusiasm, and friendly competition between schools, centers, divisions, clubs, and departments. It also raises more than $1 million, from 3,436 individual gifts, allowing members of the Emory community to form connections with and provide support for the causes that matter most to them.
By enlisting Emory influencers to recruit donors, match challenges, and unlock bonuses on the Day of Giving platform, Emory ambassadors utilize social media to amplify the messaging in an effort to increase giving from every person — regardless of region, generation, school or unit.
Goizueta Business School, historically one of the top performers each year, ranked fourth among all of Emory's schools and units in 2019, with more than $106,000 raised through 600 individual gifts.
This year, Emory Day of Giving has a goal of 4,000 gifts.
Alumni are being encouraged to engage as many Emory friends, alumni, parents, students, and influencers as possible, and to consider other ways to engage with the university, such as mentoring a student or participating in an event.
Those who wish to amplify their impact can sign up to serve as ambassadors and rally their peers, reaching out to other alumni, contacts, and friends in their networks by email, phone, text, and social media.