For companies with fewer than four employees, tapping into resources and creativity is key in turbulent times.
---
COVID-19 has wreaked havoc on our global health and economy, but more than 250 of the Start:ME Accelerator Program's network of microbusiness entrepreneurs in the Clarkston, East Lake, Kirkwood, and Southside Atlanta areas are trying to remain resilient during these challenging times. "Entrepreneurship is a team sport, and together we build hyper-local ecosystems and communities," said Brian Goebel, managing director of Start:ME at Emory's Goizueta Business School. Eighty-four percent of these businesses are led by people of color and 68% are led by women. Prior to the global pandemic, these entrepreneurs created 338 jobs and helped generate $7.9 million in annual revenue in 2019.
"The survival of these vital community businesses depends on how quickly we can respond to their needs with financial support and creative solutions," Goebel said. Start:ME has compiled important tips, resources, and tools for small businesses and their customers during COVID-19. "Programs like Start:ME help promising micro-entrepreneurs close the knowledge, network, and capital gaps that stand between potential and success, which opens up critical new pathways to local economic development."
Coronavirus has taken a staggering toll. A March 25, 2020 survey conducted by Start:ME of program graduate businesses revealed that 43% had decreased their hours significantly while 33% had shut down operations completely, 77% had experienced a significant decrease in sales revenue, 41% has decreased the number of employees and contractors, and 60% anticipated requiring emergency funding for ongoing business continuity. While 82% had seen a decrease in revenue, on a positive note, revenues increased for six percent of businesses.
"Every business surveyed expressed concern about reaching customers and generating sales, ensuring family needs are being met, paying for personal and business fixed costs, and responding to debt obligations," said Goebel. "These entrepreneurs are not only focused on their business operations, but also critical needs like childcare, housing and health insurance payments, and access to laptops for business management and home schooling. Above all else, they need to connect with others experiencing the same issues."
The Start:ME Program and its partners Friends of Refugees, East Lake Foundation, Focused Community Strategies (FCS), and Purpose Built Schools Atlanta are working to deliver direct referrals and application assistance for federal and local emergency recovery grants and/or loans, virtual platforms to share information resources, social media channel guidance, and general support.
"We have launched the Start:ME Resilience Fund Momentum campaign to provide emergency support to these important ventures that are the lifeblood of local neighborhoods," Goebel said. While the program's 80 mentors are on call to assist business owners, "Raised funds will be put to work in a variety of ways based upon the needs of Start:ME alumni ventures identified via ongoing impact surveys. Support to these ventures includes emergency continuity grants, traditional business transition to online sales consulting support, special learning and expert advisory sessions, and more. Start:ME has already invested in several laptop computers currently on loan to business owners who otherwise could not operate remotely."
Start: ME Businesses Align with Health, Wellness and Homeschooling
Surveyed Start:ME ventures reported needing anywhere from less than a thousand dollars to more than $25,000 in the short term. Until emergency federal funding becomes allocated for economic sustainment, businesses are diligently adapting their models and shifting into e-commerce and virtual experience.
For many parents, working at home while supervising and entertaining children is a balancing act.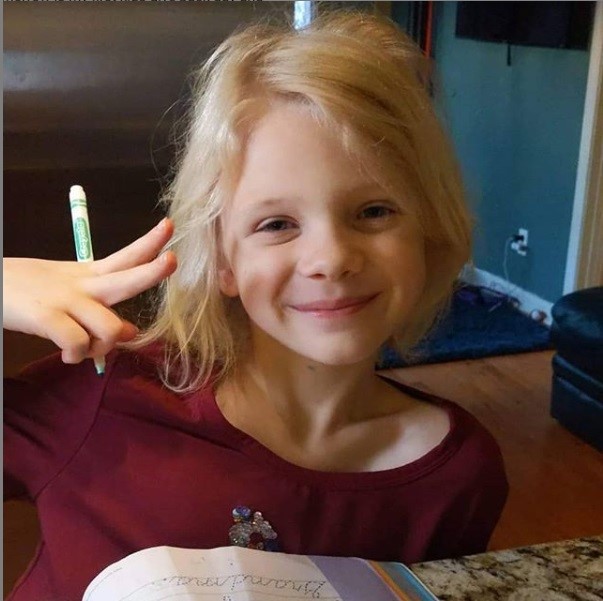 Jan O'Shaughnessy, founder of The Neighborhood Sprouts in the Edgewood area of Atlanta knows just how important it is to raise kids who understand the absolute importance of community involvement and giving to others. Said O'Shaughnessy, "We can remain a community – even during our time at home. Now more than ever, connecting to each other is so important." While the in-person community children's programming is on hold, families may join a free live reading hour to share in the joy of favorite books. "We are doing daily live readings, story time, kindness crafts, and talking to kids about how to help. I am actively working on more virtual ventures so everyone can start sprouting at home and our mission can continue to blossom as we are social distancing!"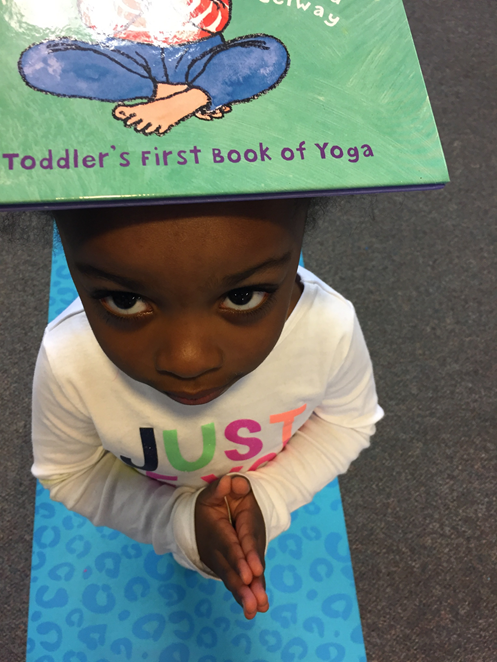 Being homebound can make for some overly energetic moments in bored children. TaJuana Blakley is on a mission to "create a peace-filled generation." As the founder of TinyYogis, she works with children ages 2-12 to learn how to breathe, stretch, meditate and balance. "Mantras teach them to manage their emotions," she explained. "Visualization teaches them to relax." TinyYogis You Tube features relaxing bedtime yoga videos for the family.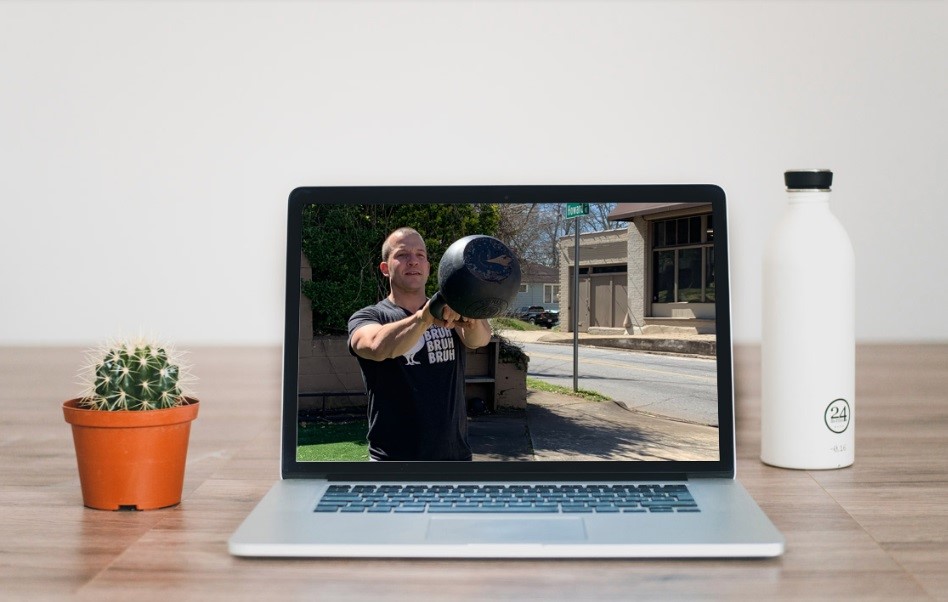 Mom and Dad, too, may need a physical boost. Smugs Fitness in the historic Kirkwood neighborhood of Atlanta "believes in the power of well-being to change mindsets, alter physical chemistry and perceptions, and ultimately improve our lives," said founder Sam Mugavero. While gym visits aren't possible, Smugs is consulting with parents and caregivers to help them reach fitness and health goals and conducting virtual classes. "We offer an online training program, customized to individual needs. Staying at home with your family gives you the power to comfortably and safely exercise on your own schedule. Incorporate basic fitness into your homeschooling routine."
Pivoting from Walk-In to Online Order Delivery and Curbside Pickup
Stay at home orders might make grocery shopping a bit trickier, but mealtime gets a boost from Start:ME businesses.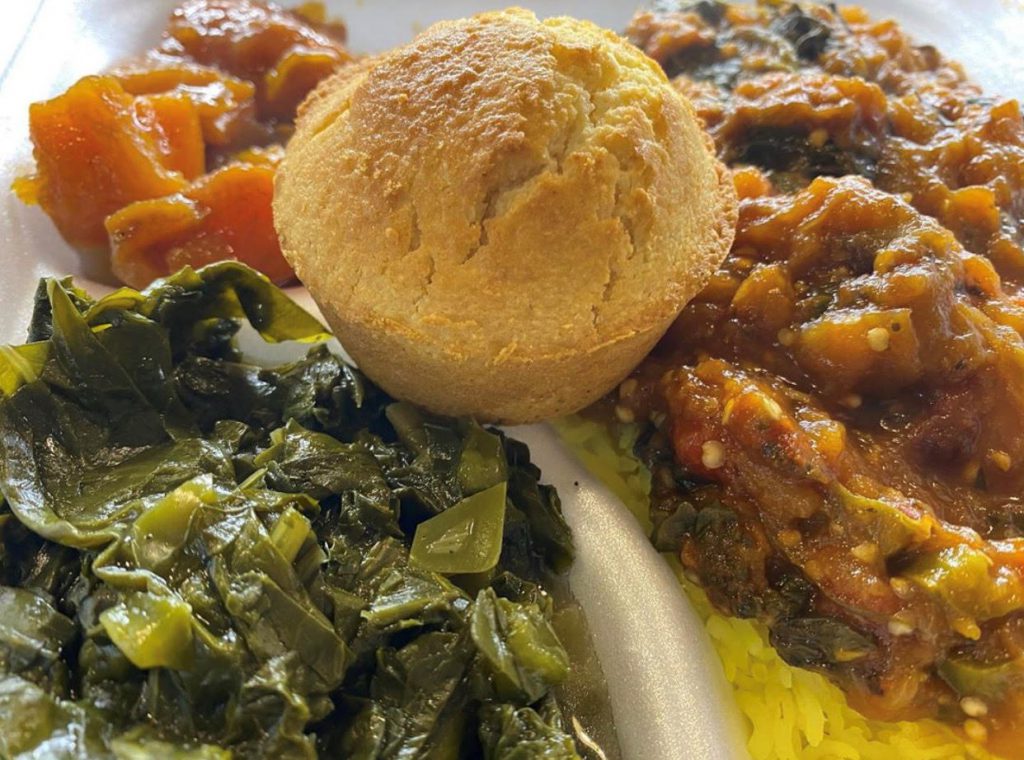 Springreens @ Community Café founder Muhammad Jihad is providing a delivered meal plan and curbside pickup of healthy soul food with a Mediterranean twist to patrons in Southside Atlanta. "We will remain open and will continue to be extra diligent in sanitizing our restaurant," he said. "We are partnering up with customers who can afford to donate $5.00 per person by making sure we're able to meet the needs of individuals and or families who need a hot meal."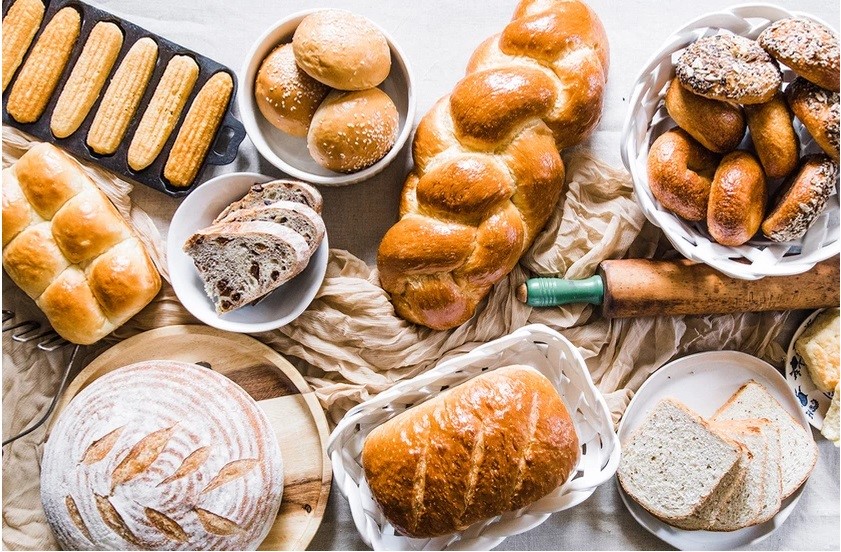 Community-minded baker Josh Westover delivers the goods daily from Southwest Atlanta's Bake-N-Jam to his devoted following of artisan bread and hand-crafted jam lovers. "We bake and ship every day," Westover said. "We believe food has the ability to bring people together, and our goal is to let you break great bread together at the family table."
Chef Antoine Artis, is the community leader and founder of Artistic Soul Catering, a full-service catering company that serves the metro Atlanta area. Artis also consults with food service personnel on proper sanitation techniques through the ServSafe® certification program. "Atlanta is being affected tremendously by the sudden onset of COVID-19," he said. "Businesses have been shut down left and right, which in turn affects the financial infrastructures of many families. In the wake of the many challenges, Artistic Soul Catering is now offering family affordable menu selections with free delivery within the Atlanta Metro."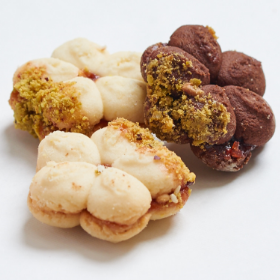 For Sweet, Sweet Syria bakers Ruwaida and Khalad G., creating a business as refugees to America was a dream and a struggle. With Start:ME support, they began a cookie delivery company. "You give all your hope for a small business to grow and be independent," said Ruwaida. Sales have decreased due to the coronavirus pandemic. With job loss in the family, "It is hard to keep our lifestyle the same. We try to find some grants to help our business and keep following our dream, but nothing until now has worked."
Start:ME is stepping in to help. The program has posted a Start:ME COVID-19 Small Business Shopping Guide and launched a fund to support the resilience of microbusiness across Atlanta.
Start:ME, a free, intensive 14-week business training program for promising local small businesses, is made possible through the generous support of our donor partners Emory University, The Goizueta Foundation, PNC Bank, Regions Foundation, SunTrust Foundation.