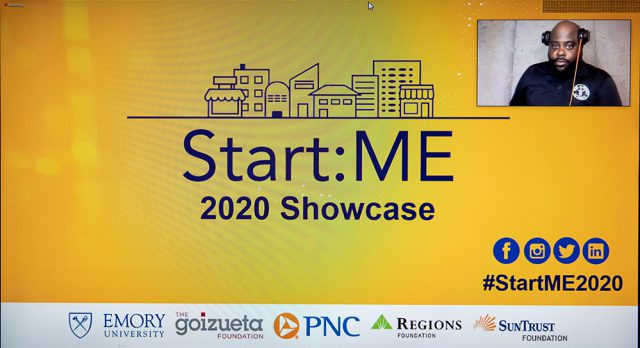 On a recent Wednesday, Teresa Abboud of Teresa Afternoon taught "My Art Time," an art class via Zoom. There were a half dozen people on the call—children and adults—and they watched as Abboud sketched herbs.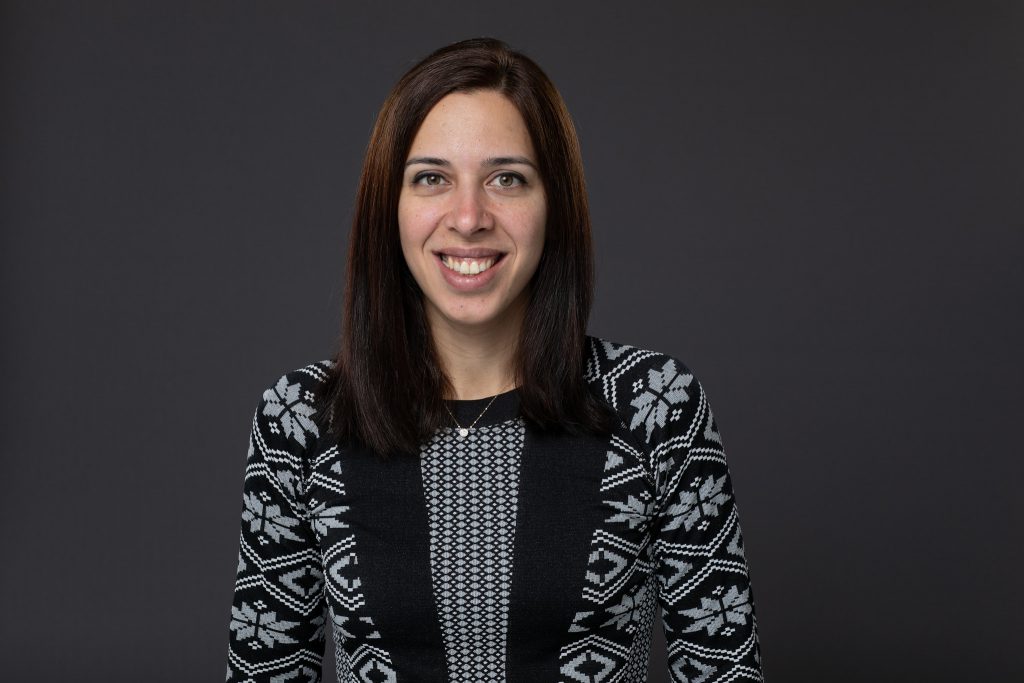 "First we will do the rosemary," Abboud said, looking into the camera. "My Art Time" is one part of Teresa Afternoon, Abboud's small business that includes illustrating, painting and "Coffee Time," Abboud's original, coffee-themed artwork. Originally from Lebanon and now living in Atlanta, Abboud says coffee reminds her of her homeland, where family and friends would gather to chat and enjoy coffee. "Coffee is nostalgic to me," said Abboud.
Abboud was one of 50 micro-entrepreneurs chosen from a pool of nearly 300 applicants to participate in Goizueta Business School's 2020 Start:Micro-Enterprise Accelerator Program (Start:ME), a free, intensive 14-session business training program for small business owners in the Clarkston, East Lake and Southside communities of Atlanta. Last month, Abboud and the other entrepreneurs joined Start:ME's program leaders, mentors, sponsors, and Erika H. James, John H. Harland Dean of Goizueta Business School, for the program's graduation ceremony. Because of the COVID-19 outbreak, the celebration was held via Zoom. Attendees received a musical welcome provided by DJ Kant Stop (Ronnie Thomas), a Start:ME alum (in addition to his DJ business, Thomas operates education venture, Fun Weird Science).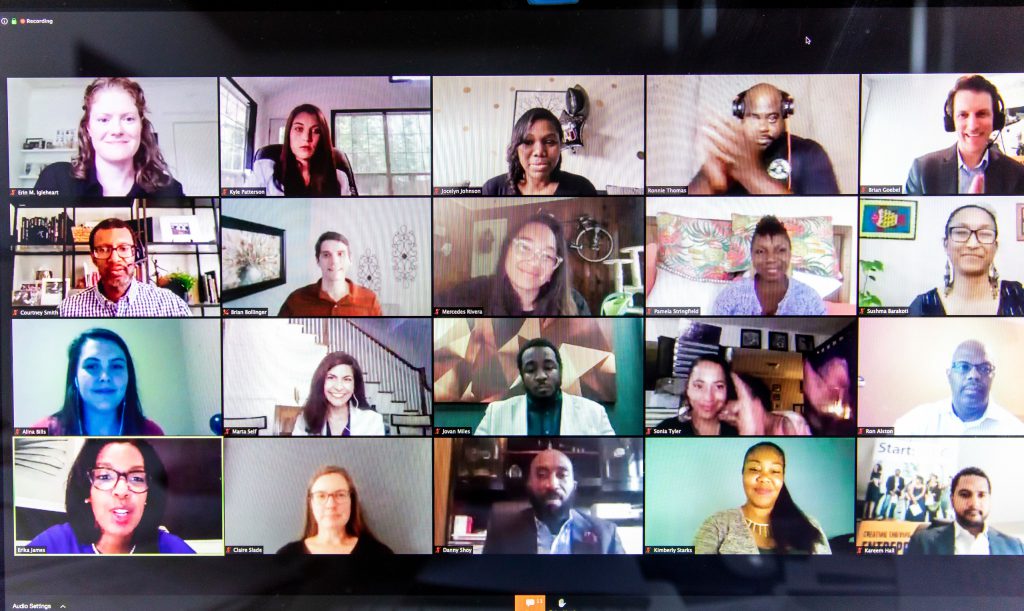 "Entrepreneurship is a team sport and it takes a lot of folks rallying around the entrepreneurs," said Brian Goebel, managing director, Social Enterprise @ Goizueta. "I was really proud of this group and all of our mentors really rallying together—not cancelling Start:ME—but pivoting and changing like any good entrepreneur would do."
For instance, one entrepreneur transitioned from sewing dresses to making facemasks; another, from making hair products to producing hand sanitizer.
James congratulated the entrepreneurs for "going beyond" to make things happen in light of the pandemic. "Your journey as an entrepreneur has been anything but business as usual," James said. "You have all stayed the course, demonstrating commitment and resilience and it is heartening and heartwarming to see all of the ways in which you all have continued to thrive, despite the challenges you've confronted."
James, whose research as a faculty member focused on crisis leadership, offered the entrepreneurs three words of advice: "Bet on yourself," she said. "Together with the many volunteer business mentors and partners and supporters joining us tonight, we are fully committed to your success and all of the positive impact that your businesses will make."
Kareem Hall, founder & owner, K Hall Consulting and the program lead for the East Lake and Southside Atlanta cohorts, took a moment to thank the 65 mentors who helped the 2020 Start:ME entrepreneurs develop business plans, create compelling pitches, and secure access to capital. "They provided intense coaching outside of each session," he said. "Putting in all the extra time that was needed to help our entrepreneurs get to the finish line."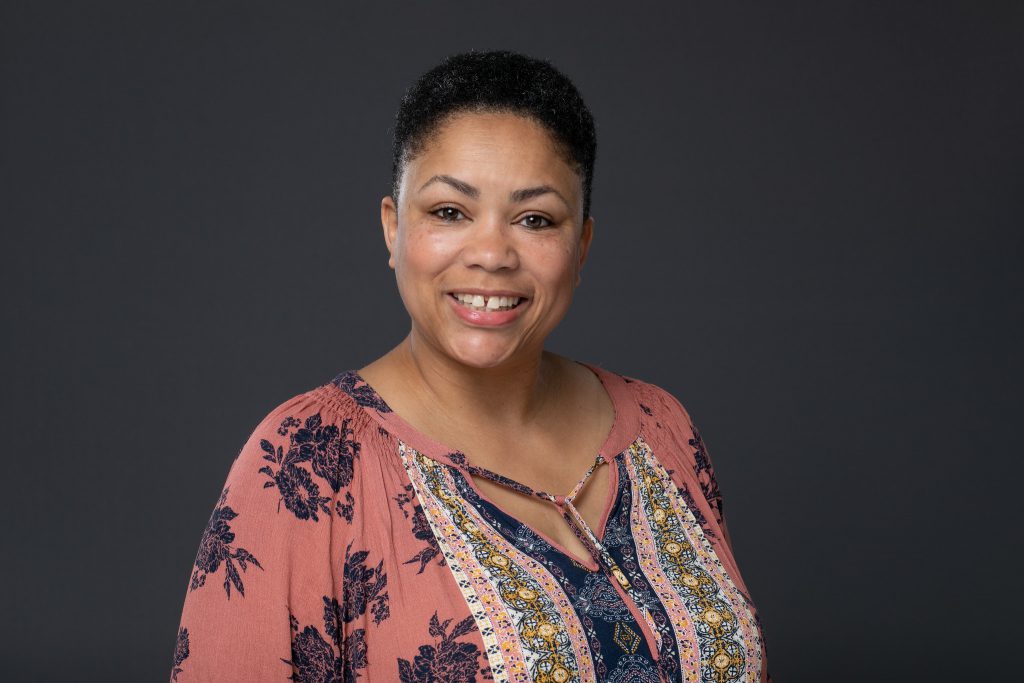 Asata Reid, Life Chef LLC and founder of Feed the People and one of the East Lake entrepreneurs, was grateful for her mentors' advice. In January, when the program started, Reid was working on three areas of her business: corporate wellness, healthy food delivery and drawing up plans to open a restaurant in East Lake. Her mentors advised her to focus on the line of business that had the biggest upside—corporate wellness. Reid wasn't convinced. So her mentors researched available real estate in East Lake and gave Reid data about restaurants. "I got clear on the numbers and the success/death rate [of restaurants]," she said. Her decision to move toward corporate wellness solidified when she met fellow entrepreneur, Muhammad Jihad, owner of Springreens @ Community Café, a business dedicated to creating healthy soul food with a Mediterranean twist—what Reid hoped to do with her delivery business.
"I ate his food and brought my kids and started telling everybody," said Reid. "I became Muhammad's biggest fan. Why reinvent the wheel if he's already doing it?"
Reid followed her mentors' advice and "put my intention and attention back into my core business." She was readying her business pitch and proposal when COVID-19 changed everything. "I'm checking emails. I'm watching thousands of dollars cancel," she said. "I was in shock."
To keep her head above water, Reid hit pause and changed course. "I didn't pivot, I panicked," she said. A contact at Drew Charter School asked Reid to teach a cooking class online. Reid taught a class to third grade students, then sixth graders. She's now doing a cooking club with high school kids, and on Tuesdays and Thursdays, she whips up dishes like zucchini bread pancakes and Dijon chicken tenders with kids of all ages. Classes are donation-based, and the money she's made has been enough to give her breathing room. Once the fog of COVID-19 lifts, she plans to keep her focus on corporate wellness, but, said Reid, "I see potential here."
Reid is grateful for having been a part of the Start:ME program. "It helped me get a really good understanding of my numbers," she said. "I was intimidated by the financial side of my business, but I was doing better than I thought I was. This will help me moving forward with a growth mindset."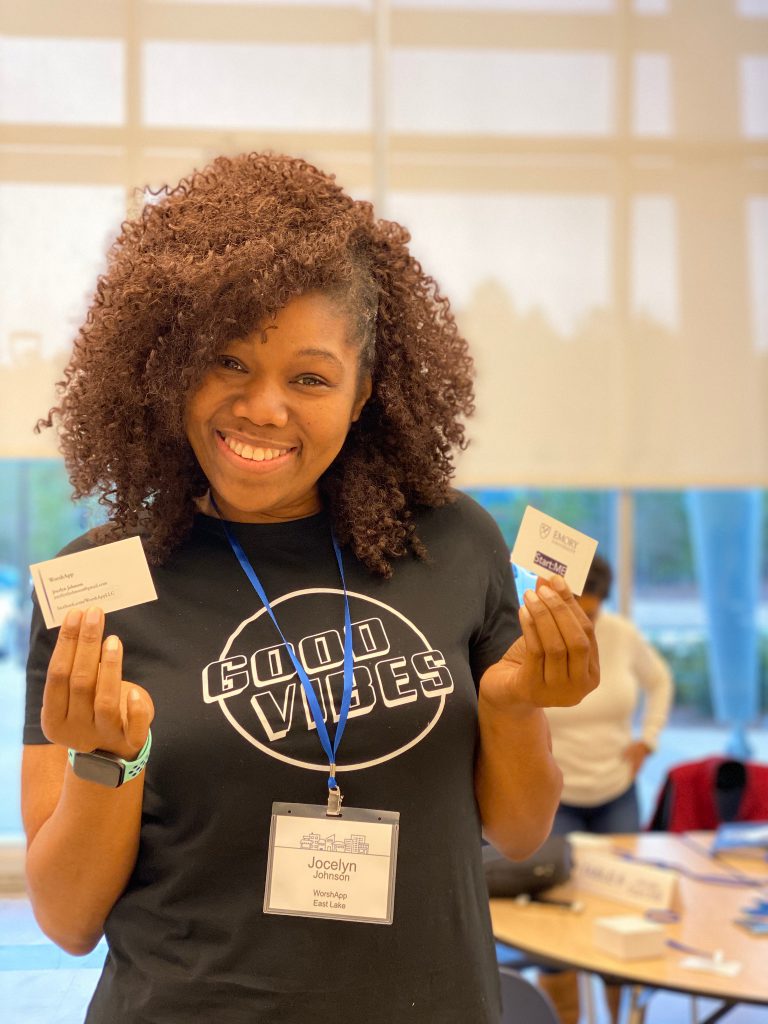 During the online celebration, each entrepreneur was recognized and a photo of them filled the screen. Several graduates shared stories of what their Start:ME experience meant to them. Jocelyn Johnson, co-founder of WorshApp (along with Andric Copeland, Sr.), an app that helps users find nearby faith-based events, knew from day one that the Start:ME program would be intense.
"It didn't take long for me—and I'm sure for my fellow entrepreneurs—to realize that Start:ME leadership expected every one of us to put in work and level up," Johnson told her virtual audience. If COVID-19 impacted that expectation, it was only to strengthen it."
A highlight of the Start:ME graduation is the grant award announcements. Introduced by representatives of the various Start:ME sponsors and community partners, which include the Regions Foundation, The Goizueta Foundation, PNC Bank, SunTrust Foundation, the East Lake Foundation, Friends of Refugees, Focused Community Strategies (FCS), and Purpose Built Schools Atlanta, the grants are based solely on peer and mentor ratings. Courtney Smith, senior vice president, Community Development Market Manager, PNC, helped introduce the 2020 Peer of the Year Award Grants.
"Entrepreneurship is all about building a community around you. When that happens, communities become successful rather than just individuals," Smith said. "Start:ME entrepreneurs learn a lot from program sessions and their mentors; however, they'll work alongside one another with the commitment to helping each other to both learn and tackle new challenges. This is what makes the cohort experience truly powerful."
Community Impact and Peer-of-the-Year Awards of $500
Start:ME team members, Erin Igleheart, program manager, Start:ME and Alina Bills, program associate for Start:ME announced the Seed Start Grants—grants of $500 to $1,500 that will help businesses launch pilots and invest in early stage growth.
Start:ME Start Grants of up to $1,500
In response to the coronavirus pandemic, Abboud plans to use her seed grant funds to expand her online offerings. "That's the future—for now," she said.
The 2020 Grow Grants, in amounts of $1,500 to $4,500 were announced by Marta Self, executive director of the Regions Foundation, and Kyle Patterson, community relations officer of Regions Bank, Atlanta. Earlier this year, the Regions Foundation provided a $200,000 grant to support Start:ME over the next two years. "We know that an investment in a small business is not just an investment in a business, it's an investment in an entire community," Self said.
Start:ME Growth Grants of up to $4,500
The Goizueta Business School Evening MBA Class of 2020 along with social enterprise fellows at the school chose Start:ME as its class gift beneficiary, donating over $8,500 to the Start:ME COVID-19 Small Business Resilience Fund. Gifts from Start:ME mentors, team members and supporters brought the fund's total to more than $16,000.
COVID-19 may have knocked many of these businesses sideways, but the entrepreneurs vow to keep moving. Tufah Ahmed, owner, T & H Fashion Store, had been in business for five years before the pandemic forced her to close her Clarkston store. She reopened recently, but to a trickle of customers. "It's hard to pay all my bills," she said. But Ahmed remains hopeful. She believes the skills and information she learned as part of Start:ME will "make T & H a better, more resilient company" once the pandemic ends.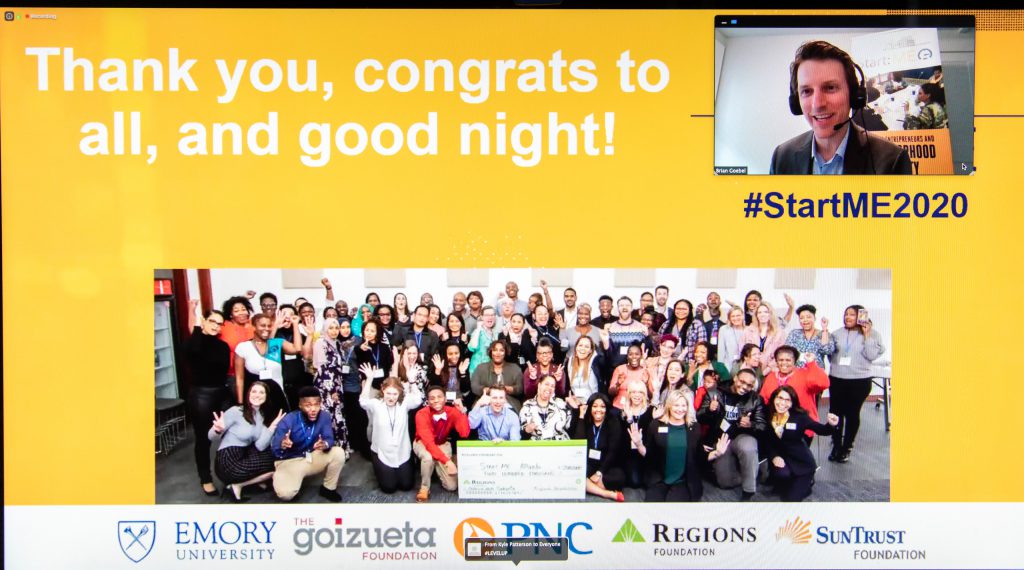 During the virtual graduation ceremony, Goebel reminded the entrepreneurs that a business plan is "a living document." "And in this environment that document is changing more than we ever imagined," he said. "We might be grieving some of our best-laid plans, but we're leaning in and really excited about keeping at it. We're here to continue on that journey with you all."
Since 2013, Start:ME has supported more than 250 businesses with a combined revenue of nearly $9 million in 2019. Collectively, Start:ME businesses employ over 450 people.