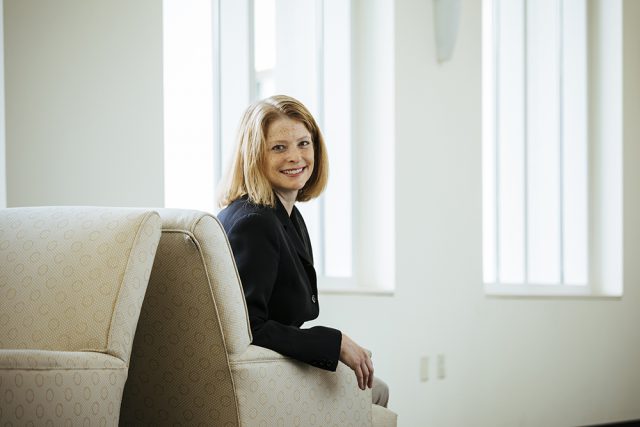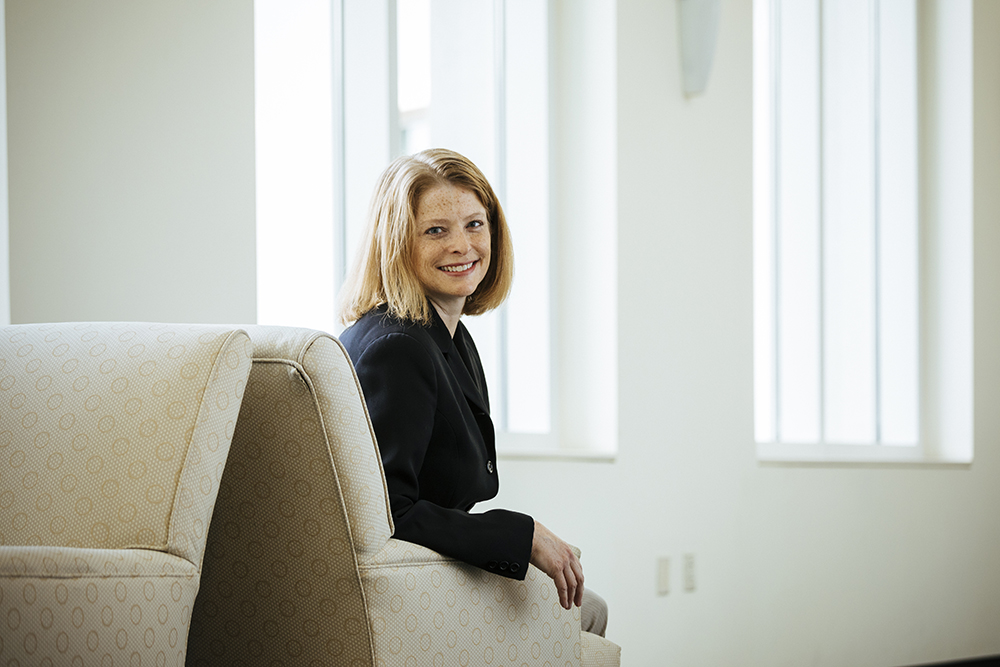 As a teenager growing up in Phoenix, Arizona, Melissa Williams can remember wanting to understand why people do what they do. She was constantly observing others and wondering, "Why did that person say one thing when they really meant something else?" In high school, she remembers questioning students' social allegiances, seating preferences and status while watching them in the cafeteria.
Fast forward to today, and the Goizueta associate professor of organization & management continues to think that way. "You can think of a big company as a high school writ large," she said. "Some of the same dynamics are still playing out, and I'm still interested in them."
Since she came to Goizueta in 2011, after completing her PhD in psychology from the University of California, Berkeley, and a post-doctoral fellowship at Stanford, she's been investigating the intersection of conscious and unconscious behaviors and the ways social identities like race and gender influence actions. That's in addition to teaching undergraduates about organizational behavior.
Recently she's been studying "how people see the face we present to the world—literally—and how that's related to career outcomes." This research has attempted to find out why minorities drop out of STEM (science, technology, engineering, math) majors in greater numbers. "About half of the people who start out in STEM switch majors before graduation," she said. "It's a much higher rate for under-represented groups."
She found that African American and Latino students who had a more typical appearance—darker skin—were less likely to persist in STEM majors. In follow-up research, she discovered stereotypes that assumed minorities with darker skin have less STEM ability. She hypothesizes that darker-skinned minorities receive messages suggesting they don't belong, and they come to believe that STEM careers are not for them.
She thinks it's likely these stereotypes persist in the workplace, so she's focusing further research there.
Williams says the corporate world is particularly interested in this topic because over time, diversity, especially in leadership roles, has become a priority.
Likewise, companies are interested in gender diversity, and her research into women in the workplace is addressing questions around parity in leadership roles and pay. "The C-suite might be the final frontier," she said. "There remains a gap in whether we see women as capable of leading the whole enterprise." She's working on uncovering the obstacles to achieving gender diversity across the hierarchy.
For both areas of research, Williams says companies are taking the issues seriously and are committed to a fair, equitable workplace. "I see a lot of momentum and a sincere desire for change, and that does give me hope. It's where we need to start."
Her passion for her work is so strong that even on a self-described perfect day, she'd find time to analyze a data set or make progress on writing a paper. She'd also get some extra sleep, go for a run or hike, see a play or visit a museum and top off the day by going out to eat. Many of these are pursuits she has little time for in her roles as a mother of two teenagers, a wife and the owner of a retired greyhound named Maple.
Williams says one of the best parts about her job is getting to answer the questions that help people and organizations have an impact on society. "These are the big questions everyone is trying to solve, and we get to play a part in that. Goizueta is a hotbed for all that exciting, high-impact research." — Mary Ann DeMuth