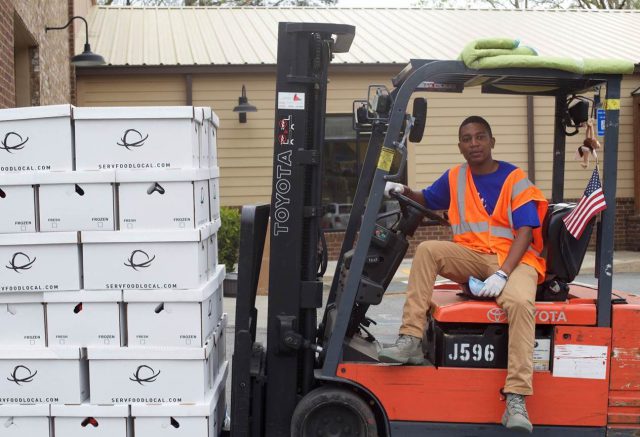 Though coronavirus cases and unemployment numbers take center stage in pandemic impact discussions, since the onset of COVID-19 in our communities, "Hunger has become an even more critical issue," said Lauren Fernandez 05JD/MBA, principal of the Fernandez Company and advisory board member at the Atlanta Community Food Bank.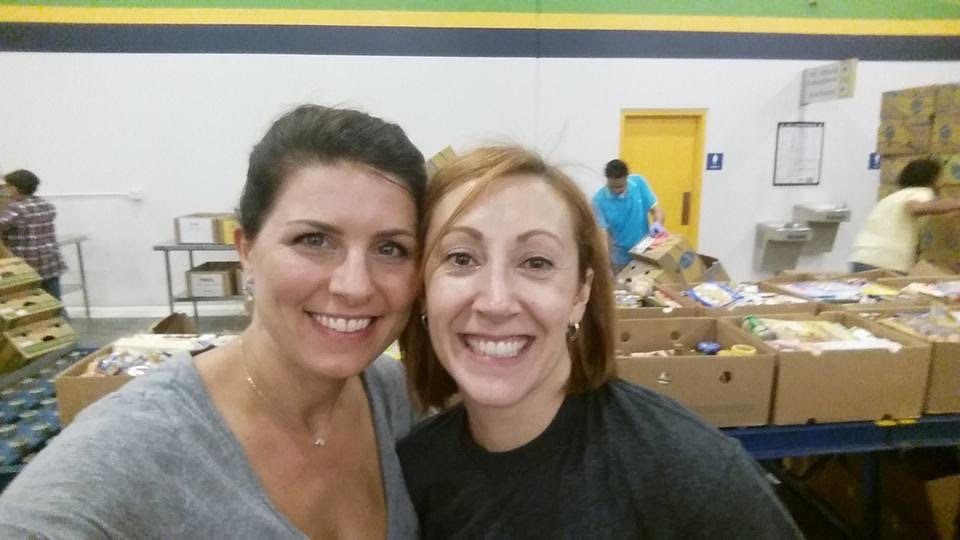 In fact, the national numbers are staggering. "In 2020, more than 54 million people may face hunger because of coronavirus," according to the website of Feeding America, the nation's largest hunger relief organization. "From the beginning of March through the end of June, food banks nationwide distributed more than 1.9 billion meals to people facing hunger in the United States. In March alone, food banks gave out 20 percent more food than an average month." The organization predicts that 6 billion meals will be distributed in 2020.
On March 16, 2020, Governor Brian Kemp announced school closures in Georgia to prevent disease spread, and the Centers for Disease Control and Prevention formally recommended limiting gathering size. Restaurants and shops began to close, some permanently. Cameron Turner, director of institutional giving for the Atlanta Community Food Bank said, "Our lives have not been the same since. Emergency COVID-19 food distributions began to be challenged by the national food supply chain and logistics on every level."
"The retail part of the supply chain serving consumers has had excess demand, whereas the business supply chain serving restaurants and cafeterias has had excess supply," said Nikolay Osadchiy, associate professor of information systems & operations management at Goizueta. "These two supply chains operated largely independently, and re-routing supplies across them is not easy because of packaging requirements, labeling, contractual obligations, etc. As a result, consumers have not been able to find some products in stores."
Enabling families to be food secure
"To be 'food insecure' means to lack consistent, dependable access to enough food for all household members to live active, healthy lives. It is not a binary category, however. It's not that one is or is not food insecure, but rather, a household's food security can shift over time, and even members within a household may experience different levels and kinds of food insecurity at the same time," said Jonathan K. Crane, professor of medicine at Emory's School of Medicine and professor of religion at Emory's College of Arts and Sciences. As the Raymond F. Schinazi Scholar in Bioethics and Jewish Thought at the Emory Center for Ethics, Crane teaches classes on food ethics and eating, drawing on religion, medicine, philosophy, cognitive science, art, ethics and more. He presented this definition at the Georgia Food Paths: Partnering for Sustainable Food Systems Conference. "This is why surveying the economic and social conditions of households is so important. Hunger, by contrast, being a more personal and subjective condition, is harder to measure."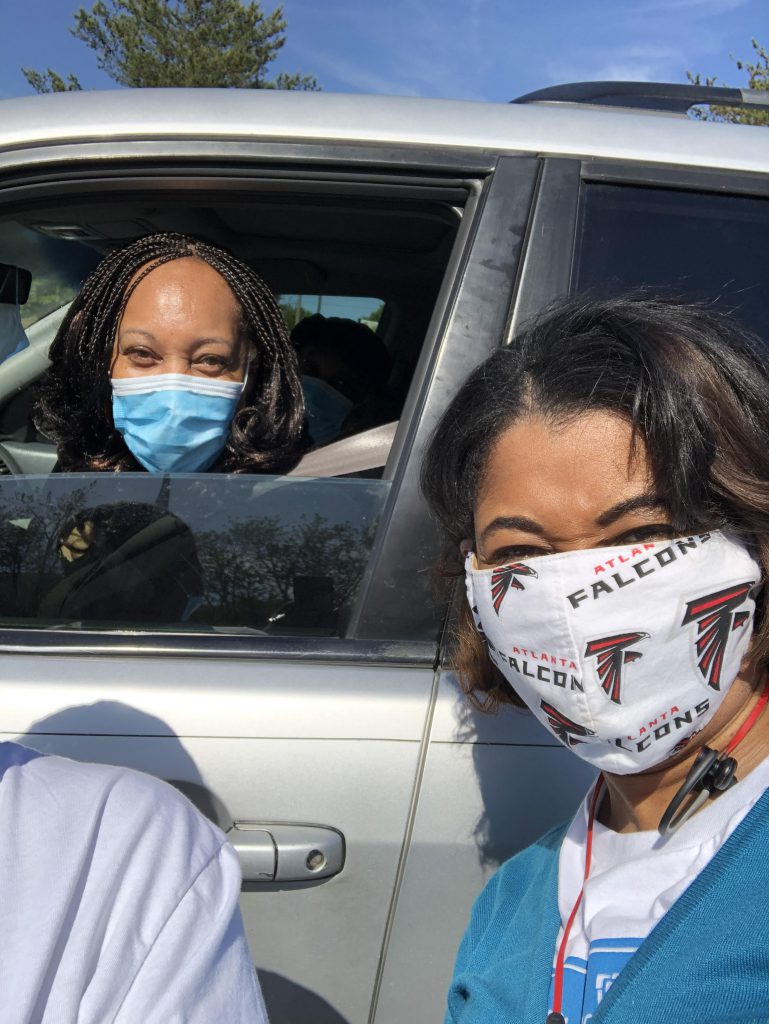 On the local level, prior to COVID-19 reaching our communities, as the sixth largest food bank in the United States, the Atlanta Community Food Bank partnered with more than 700 nonprofit organizations to distribute over 60 million meals through community pantries, night shelters, homeless shelters, senior centers and after-school programs to approximately 750,000 families in 29 counties. "Unlike the 2008 recession, after which the bell curve of need was slow and drawn out, the impact of COVID was immediate," Turner said. "Within a matter of weeks, nearly 1.1 million people were food insecure in our region."
Fernandez noted that the Food Bank is still providing food to those 700+ partner agencies; however, "The Food Bank expanded services into more direct-to-individual distribution as they tried to meet the need. At least 40 COVID-19 emergency mobile pantries were established as the food insecure population grew."
From its new 345,000 square foot facility in Atlanta, the Food Bank manages the influx and outflow of hundreds of thousands of pounds of food every week. Fernandez observed, "The Food Bank's leadership consistently demonstrates a high level of logistical sophistication and coordination of resources with local food suppliers and partners."
Production or distribution?
"Some will ask about whether there's enough food in the American system; there is and has been for decades," said Crane.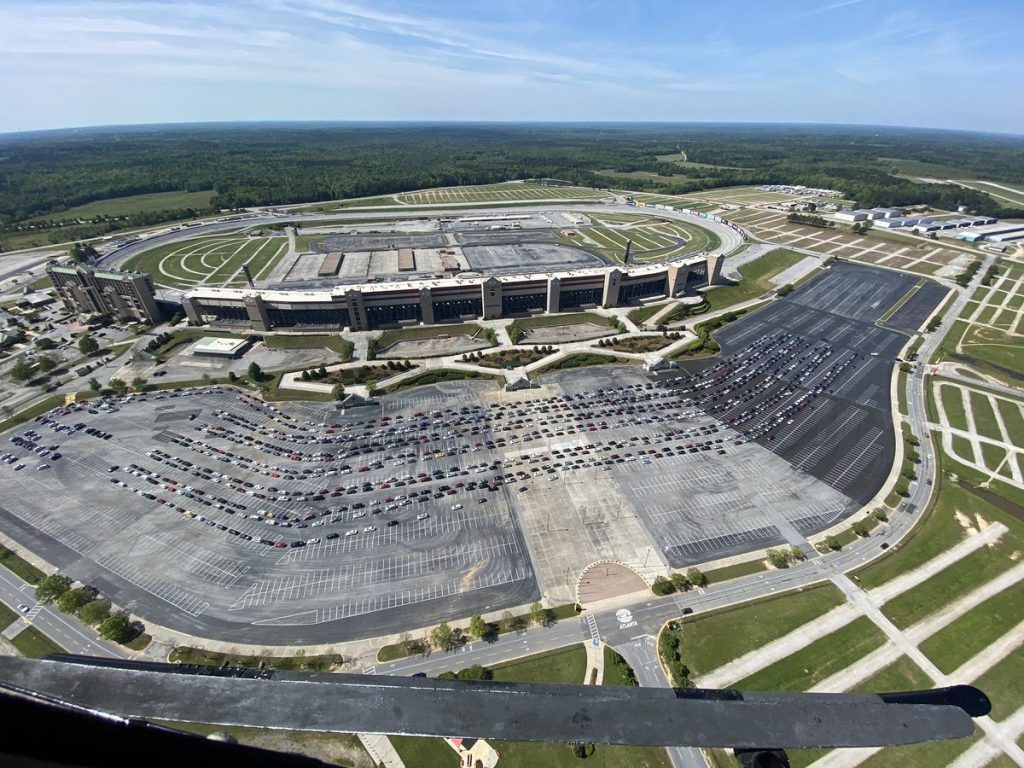 Turner noted, "As we all witnessed in local grocery stores, as lockdowns ensued, shelf-stable market items were hard to find. Food suppliers that had been supplying the hospitality industry provided the Food Bank with fresh produce, meats and dairy products as they became more readily available. Compared to this same time last year, the Food Bank has had to increase its food purchases by 135% to keep up with the need in our community. It's a sign of our unstable times."
"Fundamentally, we grow enough food. The problem is that we did not have enough food packaging capacity to accommodate the increased demand at grocery stores," Osadchiy said. "Farmers and suppliers who worked with restaurants did interact with retail distributors. There are ways to increase capacity (for example, simplify the assortment) and to establish relationships with new suppliers, but those operational changes take time. In that sense, it is good to see the Food Bank stepping in, because it serves people in need but also helps suppliers who suddenly found themselves without orders to stay in business."
Crane noted, "Questions about distribution, about how to get food in bulk to neighborhoods where food insecurity is prevalent and surging, are important but insufficient. We also need to pay attention to the cultural relevance of food. Certain communities or individuals may be unfamiliar with or dislike a particular food that is now available to them through such distribution channels. And if they don't have the know-how or equipment to cook it, they often discard it, perpetuating the cycle of food insecurity. Another significant issue pertains to schools that, now virtual, are even more challenged to meet the nutritional needs of the many students who rely upon them for their daily fare."
"One lesson from this pandemic is that supply chains cannot operate in silos," Osadchiy said. "Ultimately, there is a trade-off between efficiency and resiliency. Focused supply chains can be very efficient, but they are vulnerable to disruptions. To build resiliency means to have access to backup markets and backup suppliers."
Adapting logistics and labor pools to changing conditions
In uncertain economic times, even nonprofits feel the pinch and may be forced to shut down or lay off employees due to decreased fundraising. "We contacted every one of the Food Bank's nonprofit partners to identify how we could best support them to keep the food supply flowing into communities," Fernandez said. Turner added, "The Food Bank invested over $500K in capacity and operating grants and will do an additional $1M more over the next year to keep food pantries and nonprofit partners open and prepared to serve their communities. We are investing in their capacity to stay open with operating dollars, but also in equipment they might need to do their work better."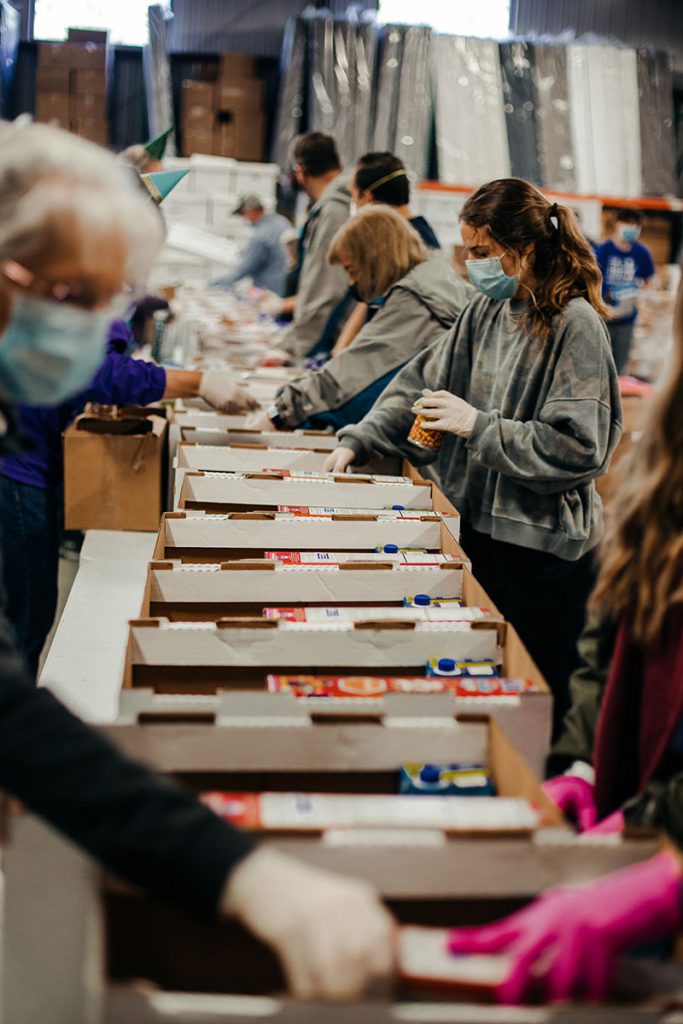 The Food Bank relies on 30,000 volunteers annually to accomplish its mission. Because of lockdowns and quarantine, volunteer shifts were cancelled. The Food Bank hired furloughed workers as temporary employees and the National Guard stepped in to fill the gaps and ensure smooth operations during food distribution.
"We'll be looking closely at economic factors as the months go on," Turner said. "As the Personal Paycheck Protection (PPP) loans started to run out, we have kept a close eye on increased food demand. We anticipate that as economic circumstances continue to evolve, hunger needs will fluctuate. As an institution, the Food Bank must remain nimble during this time to make sure we're serving the people who need the most."
Rising to community need
Like the Atlanta Community Food Bank, local businesses have stepped up to fill gaps in putting food on family tables. Bake-N-Jam is a local Atlanta bakery founded by Goizueta Start:ME accelerator program graduate and former social worker Joshua Westover. Though societal change and urban renewal may be forces in flux, one fact is clear to Westover. "Food, more than anything else on the planet, has the power to bring people together. Cook with love and feed hungry people."
Muhammad Jihad of Springreens @ Community Café, a Start:ME graduate microbusiness in East Lake, continues to offer customers the opportunity to sponsor a meal ticket for those in need. Donated meals are made available to community members Monday and Tuesday, 3 p.m. to close. Since April 23, Springreens has donated more than 5,000 meals.
Another Start:ME graduate microbusiness, Deal Shack Foundation in Southside Atlanta founded by Ladonna Jones, provides Pop Up Shops of Convenience to senior citizens living in independent housing communities in the metro Atlanta area. "Our shops allow seniors the ability to shop independently by bringing discounted items to them, making everyday items easily accessible and affordable."
Crane posed an ethical consideration for deeper thought. "Figuring out how to get food from farm to market or from manufacturing plant to empty plate are logistical challenges; good technical and collaborative thinking can develop nimble and efficient responses. More is needed, however. We need to rethink how our food system is structured, the role incentives have, whose interests are protected by law and habit, and more. Such issues require diving into the very values that inform our thinking and decisions. They also challenge us to understand that food insecurity is a symptom of a suite of interlocking socioeconomic, racial, geographic and political issues."
He concluded, "The current tragic pandemic also affords us a rare opportunity to think afresh about how to ensure that the food system America champions both diminishes the chance for anyone to become food insecure and better reflects our best values."
Learn more about how the Atlanta Community Food Bank is responding to the COVID-19 crisis. Find out more about the community involvement of Goizueta Start:ME Program Accelerator microbusinesses in Clarkston, East Lake, and Southside Atlanta. Read more about how three Goizueta alumni-owned businesses are also responding to coronavirus with heartfelt giving on the corporate level.
At Emory, students may enroll in classes through the Emory Food Studies and Ethics (FSE) Program and read Crane's book Eating Ethically: Religion and Science for a Better Diet.