Top restaurants and entrepreneurs are opening "ghost kitchens" for delivery only in a neighborhood near you.
Craving Korean cheesesteak or a veggie burger deluxe with all the trimmings? Need a break from cooking – and cleaning up – every meal? If 2020 was any indication of how the "dining out" industry has changed, it is safe to assume that a culinary revolution is underway that will deliver more restaurant eats than ever before to your doorstep.
You might not have heard of ghost kitchens, but their spirits linger all around us in cities and suburbs like haunts of the restaurants and culinary businesses they serve. A ghost kitchen, also known as a type of virtual kitchen, is typically defined as the use of an existing restaurant's kitchen set up for delivery of a second restaurant's menu.
It's a financial fact: ghost kitchens are adding up to big business and they continue to advance food delivery to the home far beyond what the first diner might have expected in 1994 when that initial online order was placed for a Pizza Hut pizza.
Dine In, Dine Out, or Order for Home Delivery?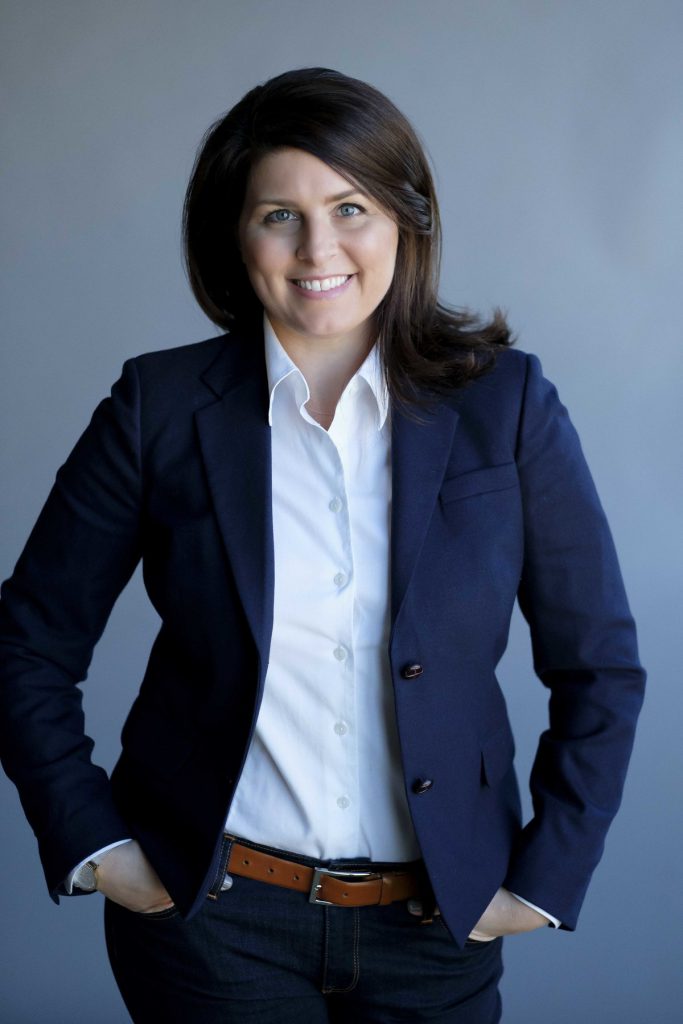 Times have changed. "The dining experience is no longer confined to the restaurant's four walls where you control the entire customer experience," says Lauren Fernandez 06JD/MBA, CEO and founder of Full Course, a restaurant development and investment firm which incubates and accelerates emerging fast casual restaurant brands. "The sales mix is now more equally weighted between dine-in, take-out, and delivery/third-party delivery."
Fernandez knows firsthand how difficult it is to run a restaurant, and just how rewarding it can be when smart strategies pay off, such as diversifying revenue streams for restaurants. "When I became an operator myself, I bought three struggling restaurants and turned them into 11 locations in less than three years," she explained. "Absolutely key to our success was leveraging our existing occupancy costs and driving off-premises sales, such as in AmericasMart, catering sales, and becoming the first franchisee to test UberEats."
The pandemic has given rise to many offsite facilities for traditional restaurants. The double bonus for culinarians in the trade? Lower overhead and a potentially wider geographic customer base. Restaurant industry point-of-sale integration partner Chowly estimates there are more than 100,000 virtual restaurant concepts operating nationally.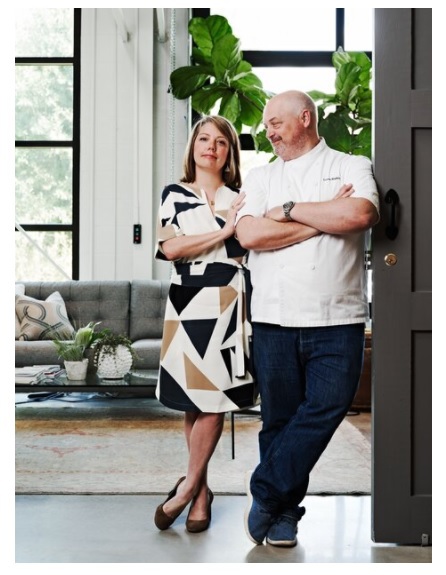 In Metro Atlanta, ghost kitchens pepper the commercial real estate landscape. Celebrity chef Guy Fieri's Flavortown Kitchen operates a newly opened delivery-only business model within an existing restaurant to serve the Alpharetta area. At the same location, MrBeast Burger operates as a virtual brand concept. Inside the Perimeter, PREP serves Georgia businesses with permit-ready and compliant commercial dedicated kitchen spaces and coworking shared kitchens where members can cook, create, and connect with one another. In addition, PREP houses 56 dedicated food truck commissaries to provide a base of operations for culinary entrepreneurs.
Even major players in the Atlanta food and beverage scene were not immune to the effects of the coronavirus. "The pandemic made us centralize our restaurant inventory to our commissary kitchen when our locations closed last spring. From there, we started cooking food for our community in need, and founded a non-profit Good Food Works," said award-winning Chef Linton Hopkins 92C. "After several months we realized our neighbors also needed access to more food choices. We felt compelled to make things easier and a little more fun around their family tables."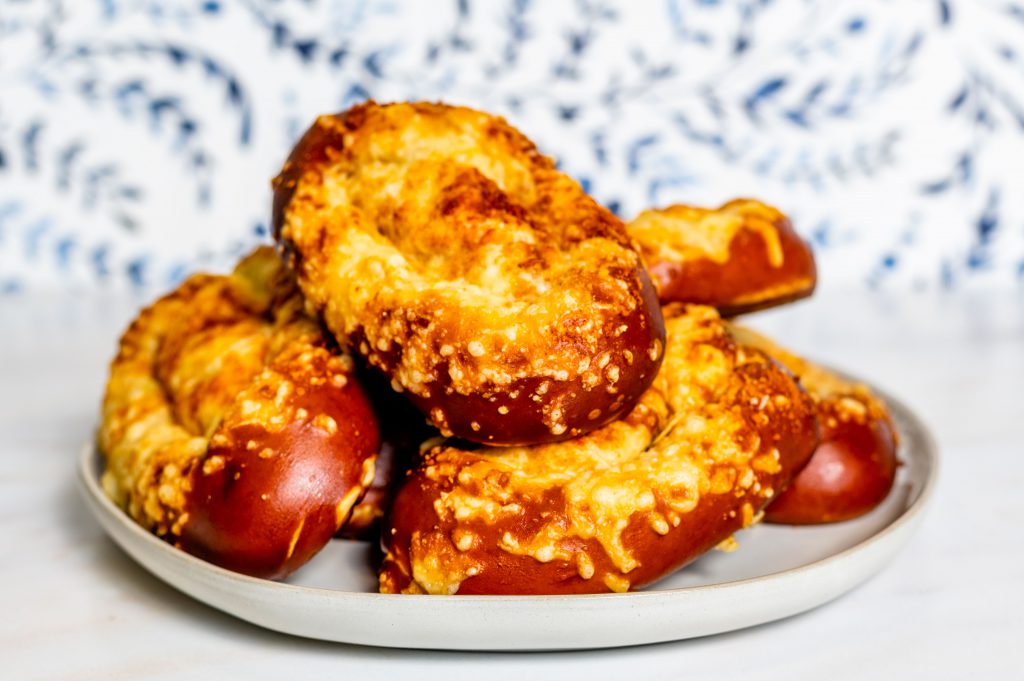 With decades as a well-respected and eminent contributor to Atlanta's culinary milieu, Hopkins sheds light on his newest to-the-consumer venture. "Now, The Buttery ATL makes delicious dinners, pastries, breads, and sauces for Atlantans to enjoy at home while also supporting artisans and makers with a large cheese and meat program. The Buttery still acts as our commissary kitchen and delivers fresh breads, our H&F Ketchup, pimento cheese and many other items to all of our locations."
Product launches and virtual brands can add an uptick to existing revenue streams. Fernandez pointed out, "Many national brands are testing secondary branded virtual offerings out of their own kitchens, adding revenue to their bottom line while leveraging their existing footprint. It's a great way to meet shifting customer demands during the pandemic, without a ton of risk."
Order Up! $80 Million in Restaurant Meals are Just an App Away
Meal deliveries are also on the rise. According to Statista, the Restaurant-to-Consumer Delivery segment revenue is expected to reach nearly $72 million globally in 2021. This segment is defined as online orders for delivery of meals (via restaurant website or menu aggregation service platforms) carried out directly by the restaurants but does not include telephone orders. The Platform-to-Consumer Delivery segment has a 2021 projected market volume of nearly $80 million.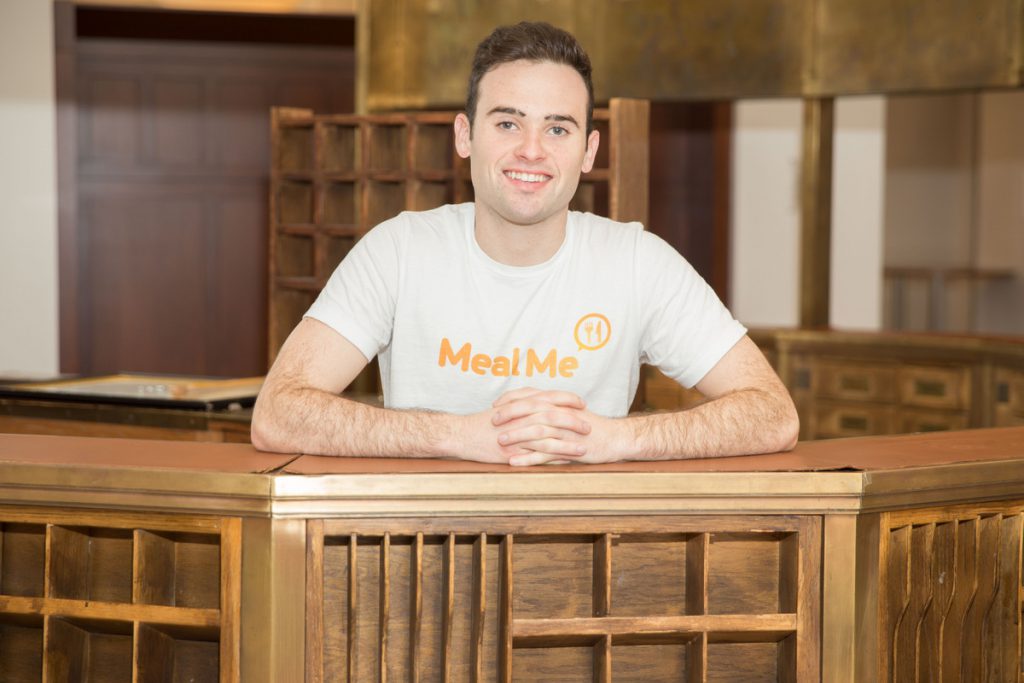 For TechStars-backed company MealMe, founder Matthew Bouchner 20BBA has seen an explosion in usage of his company's meal delivery app. Described as a proprietary food delivery and takeout search engine, the company launched at the beginning of the COVID-19 pandemic, just as delivery and takeout were surging in popularity. Through a downloadable customized app, MealMe compares and allows checkout for major US food delivery and takeout services in a single platform.
Instead of using disparate food delivery apps, "Users can compare delivery apps and checkout in MealMe, so they no longer need all of the individual delivery and takeout apps," Bouchner says. Engaging people through TikTok videos has earned millions of views that have also translated into loyal MealMe users. To truly become the go-to search engine for food, MealMe plans to integrate restaurant chain, personal chef, home chef, grocery, meal kit, and restaurant point-of-sale apps, as well as ghost kitchen services.
"Ghost kitchens fill a huge need in the food delivery industry, streamlining food prep and logistics by centralizing the delivery location," Bouchner says. "As consumer choice continues to grow, the hospitality industry will need to keep pace."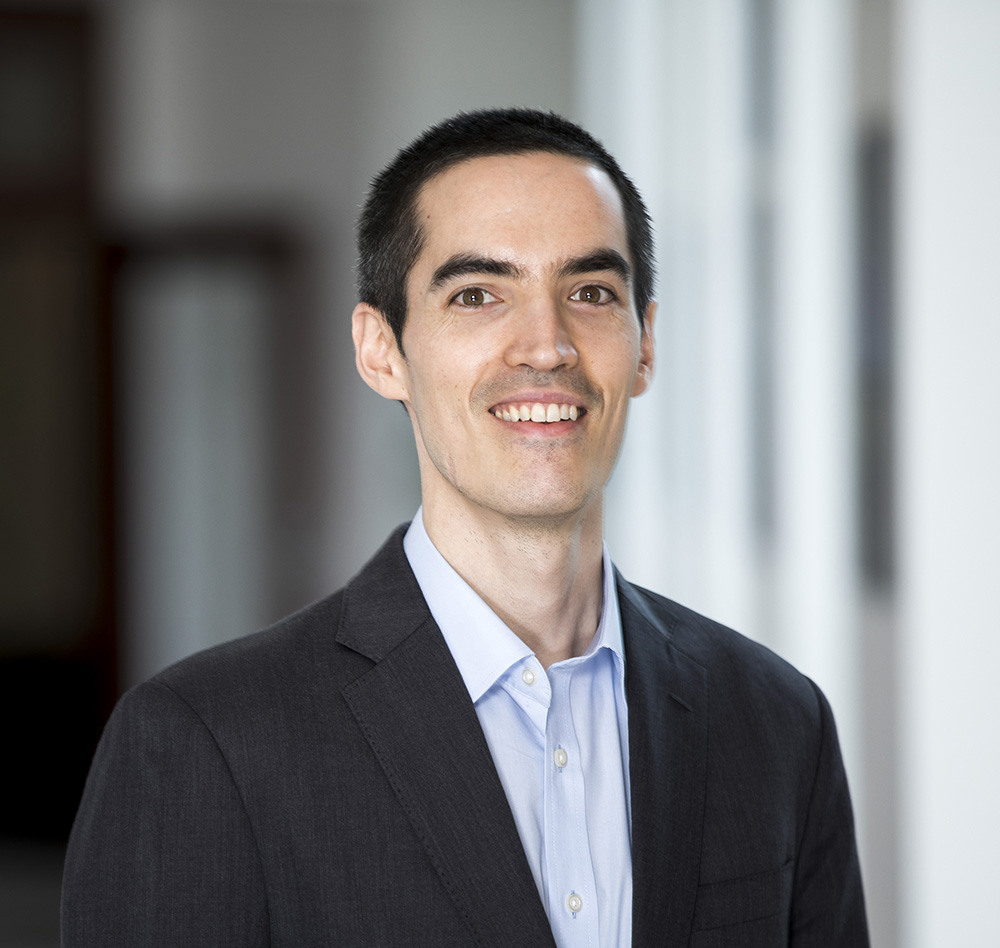 "Restaurant food delivery has been significantly disrupted, with an estimated 17% of all US restaurants having permanently closed down already. This isn't good for anyone – not for the restaurants, nor the delivery platforms they could have sold through," noted Daniel McCarthy, assistant professor of marketing for Goizueta. "The restaurant ecosystem will find a way to restore balance – through lower delivery fees, dark kitchens, and other innovations that reduce cost and expand incremental revenue – because it has to."
To explore new strategies for corporate growth, educational enrichment, and professional networking, visit the Emory Marketing and Analytics Center. Visit here to receive a copy of Lauren Fernandez's e-book Add Revenue to Your Restaurant Now: 5 Tips to Thrive During COVID.