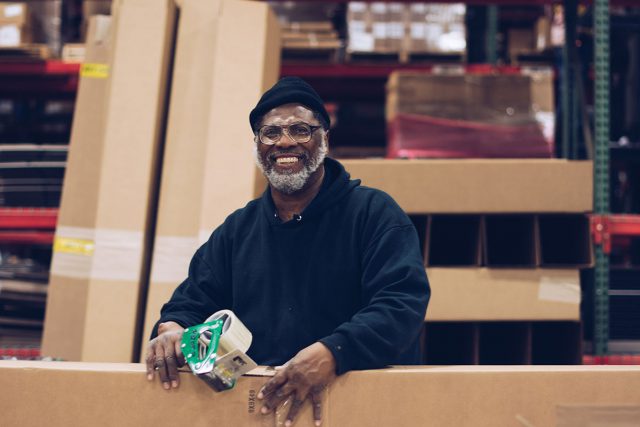 Goizueta MBA students continue to define what diversity, equity, and inclusion look like in today's business world through recent Goizueta IMPACT projects.
IMPACT is a required class that matches student teams with companies and organizations to develop strategies to solve their real-world business problems. With projects in consumer products, higher education, healthcare, municipal government, communications, financial services, and energy, among other industries, the 20 organizations participating in the spring 2021 semester received fresh insights and well-researched consulting recommendations. The students were able to put theory into practice. Roughly one-third of the projects tackled challenges involving diversity, equity, and inclusion.
"Goizueta IMPACT extends the value of the business school into the business community, and addressing diversity, equity, and inclusion is one of the most critical challenges in business today," said Lynne Segall, associate dean, Goizueta IMPACT and senior lecturer in Organization & Management. "Because each student tackles a timely issue for a company or organization, the Goizueta MBA degree has greater value. It's a win-win-win for the school, our students, and the community partners that we appreciate so much."
Among others, the projects included a major company looking for marketing solutions in a Latin American country experiencing pressure from currency devaluation; a public organization that wants to respond more efficiently to requests from people who are not proficient English speakers; and a major environmental nonprofit needing to ensure its investments align with environmental, social, and governance (ESG) best practices.
Here is a more in-depth look at three recent IMPACT projects: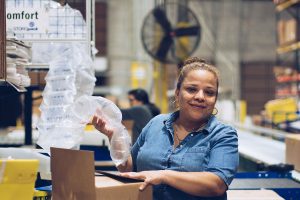 A Joint Venture to Train and Employ Homeless People and Veterans
First Step Staffing, which provides janitorial services at Emory, prioritizes employment for men and women experiencing homelessness and those who are veterans in need, so they can take the first step out of poverty and homelessness. Founded in Atlanta in 2007, First Step is now the largest nonprofit, alternative staffing agency in the country, and is 95% self-sustaining with earned revenue from business customers.
A partnership with Goodwill of North Georgia, which provides work training, was a possibility, but the two organizations needed help hammering out what the arrangement would look like.
"In looking for more ways to have even bigger impact, we explored a formal collaboration with First Step Staffing," said Jenny Taylor, vice president of career services for Goodwill of North Georgia. "What it took to bring it to actionable next steps was the bright, talented team of Emory MBA students and their IMPACT project. This is the second time we have worked with IMPACT, and this is the second time the student team won first prize from the judges. It is a testament to their stellar work."
"I had worked with a team of students from Emory before and knew they provided a professional approach to their projects," said First Step CEO Amelia Nickerson. "The IMPACT program provided targeted, in-depth research, and potential solutions. Our goal was to have several forms of partnership vetted with budgets and timelines, which we received."
She went on to say, "The team from IMPACT met and exceeded my expectations, providing a thoughtful level of research and presenting conclusions and recommendations concisely with easy-to-follow next steps. I would recommend the program to anyone! Really great experience."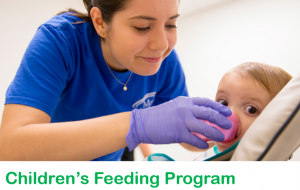 A Menu of Offerings to Help Feed Autistic Children 
The Children's Feeding Program, at Children's Healthcare of Atlanta, helps children who have chronic and severe feeding disorders. IMPACT student teams were asked to develop a go-to-market strategy for a new, highly effective therapy to treat eating disorders among autistic children.
"Our initial question focused on a specific treatment model, called the Autism MEAL plan, which involves a treatment manual that our group viewed as the potential market opportunity," said Emory University School of Medicine Associate Professor of Pediatrics William Sharp.
His team asked IMPACT for recommended next steps for extending the Autism MEAL plan to families outside metro Atlanta.
The student team saw a broader opportunity: the Children's Feeding Program could provide training and continuing education for frontline providers serving children with feeding disorders.
"The Autism MEAL plan could be part of this offering, but not the lone focus of our expansion efforts," Sharp said. "IMPACT was a valuable experience that met our expectations by providing a novel perspective about the treatment landscape and how our team has the potential to provide a solution to an unmet need."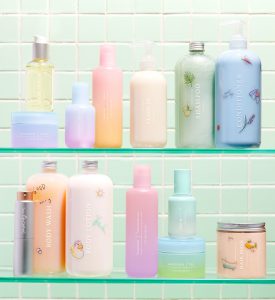 Diversifying a Customer Base for Personalized Beauty Products
Function of Beauty is a startup that uses technology to customize skin, body, and hair care products, and offers trillions of possible formulations so each customer receives a product as unique as their fingerprint. The company recognized that their current customers are not reflecting the diversity and inclusion that Function of Beauty can serve.
"My hope was to have some smart people, who are removed from our day-to-day realities, unpack our problems and questions and come back to us with actionable insights and plans that we could move forward with," said Chief Marketing Officer Lorna Sommerville.
Sommerville connected to IMPACT through her friendship with Omar Rodriguez-Vilá, associate professor in the practice of marketing and academic director of education at The Roberto C. Goizueta Business & Society Institute. Both had worked at The Coca-Cola Company.
IMPACT students helped Sommerville and her brand team understand the perceptions and needs of Black, indigenous, and people of color, and develop product changes to better serve their needs. Students also consulted on leveraging Function of Beauty's sustainability efforts in marketing.
"The weekly check-ins were always good discussions, with the IMPACT teams posing tough questions, pushing us to ask ourselves why we've been approaching things the way we have, and how we could improve," Sommerville said.
"The teams uncovered great consumer insights, and then provided frameworks through which we could think about the areas that needed to be addressed. They left us feeling really clear as to what we had to go and do. Now we just actually need to do it!"
Interested in becoming a Goizueta IMPACT client? Learn more about our project-based partnerships.