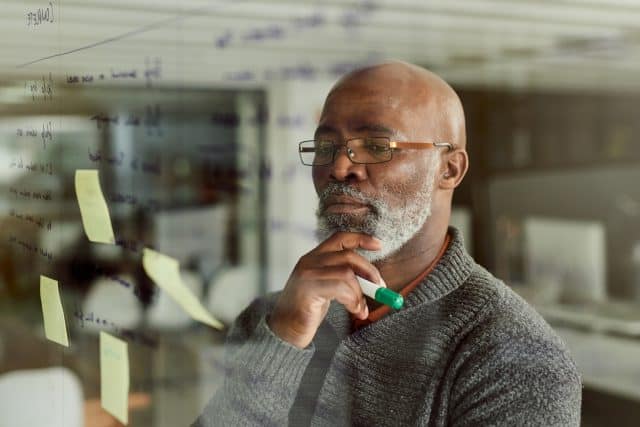 An agile mindset is a critical success factor for executive leaders faced with organizational change and keeping ahead of the competition. But in a rapidly changing world, how does a leader begin to think intentionally about the interaction between strategy, mission, innovation, and human interaction?
"Unleash your inner innovator and empathize with your team," challenges Scott Sanchez, affiliate faculty member for Emory Executive Education at Goizueta Business School, who brings a customer-driven approach to innovation to organizations of all sizes. As he leads this new three-day course, Disrupting Your Business Strategy, he draws on extensive experience in innovation, product management, and design.
"To transform, it's vital to understand the basics of design thinking, a human-centered approach to innovation. This methodology will guide you to reinvent strategy as a business discipline and think beyond the short term."

Scott Sanchez, affiliate faculty member for Emory Executive Education

Through Emory Executive Education, senior executives, general managers, innovators, socially responsible leaders, and executive teams are invited to register for Disrupting Your Business Strategy, a short course offered for lifelong learning and professional development.
Using real-world case studies, class discussions include how innovative thinking will lead to reinvented missions that can reframe an organization's place in the world. This course is designed to challenge status quo thinking and prepare leaders disrupt their own business before someone else does.
The Disrupting Your Business Strategy online course is applicable to the Strategy & Innovation Certificate and the Certificate in Business Excellence. Explore the wide array of courses, programs, and professional certificates available through Emory Executive Education. Read more at emory.biz/eee.