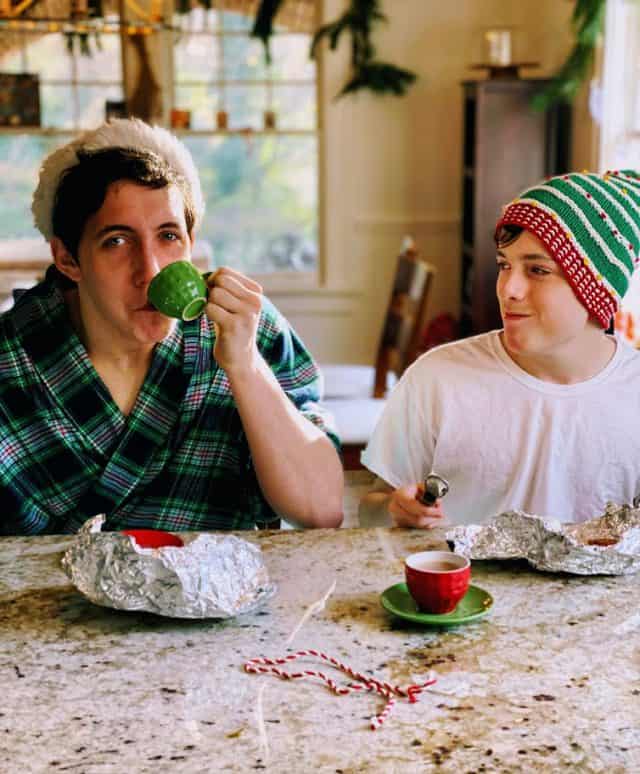 With festive music playing, crackling fires in the hearth, and the tantalizing aromas of freshly baked cookies and savory snacks drifting from kitchens everywhere, holidays are a time to cherish family, friends, and community.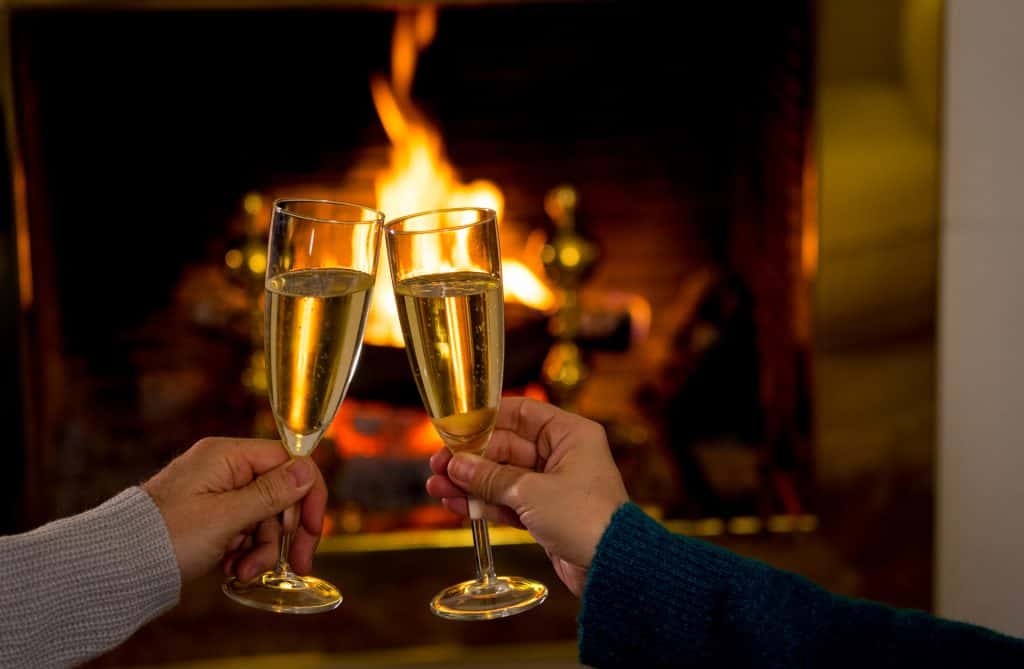 From our homes to yours, we share some of our favorite holiday memory-making traditions.
"When my kids were little, one of my favorite memories was opening up the one gift on Christmas Eve (that was always PJs!) and coffee and cinnamon rolls early Christmas morning before presents were opened," says Interim John H. Harland Dean Karen Sedatole. "Now it's sharing a champagne cocktail with friends (and grown kids if they're in town) by the fire on Christmas Eve and sleeping in on Christmas morning."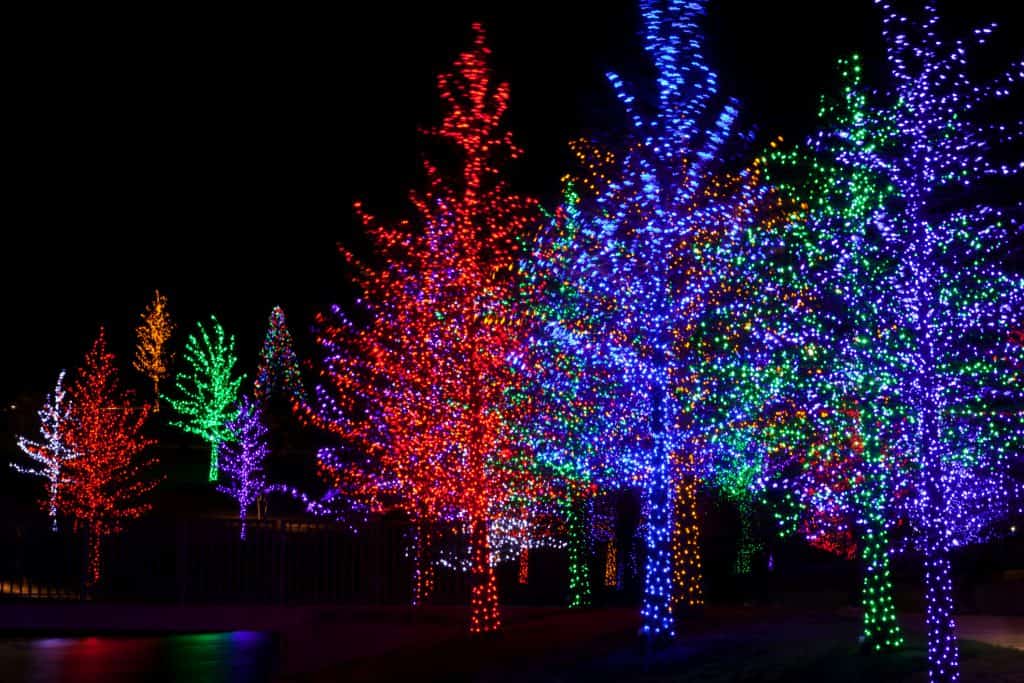 For Jackie Conner, associate dean, Executive MBA, favorite moments are made by "decorating the house with the kids and putting up all of the outside lights!"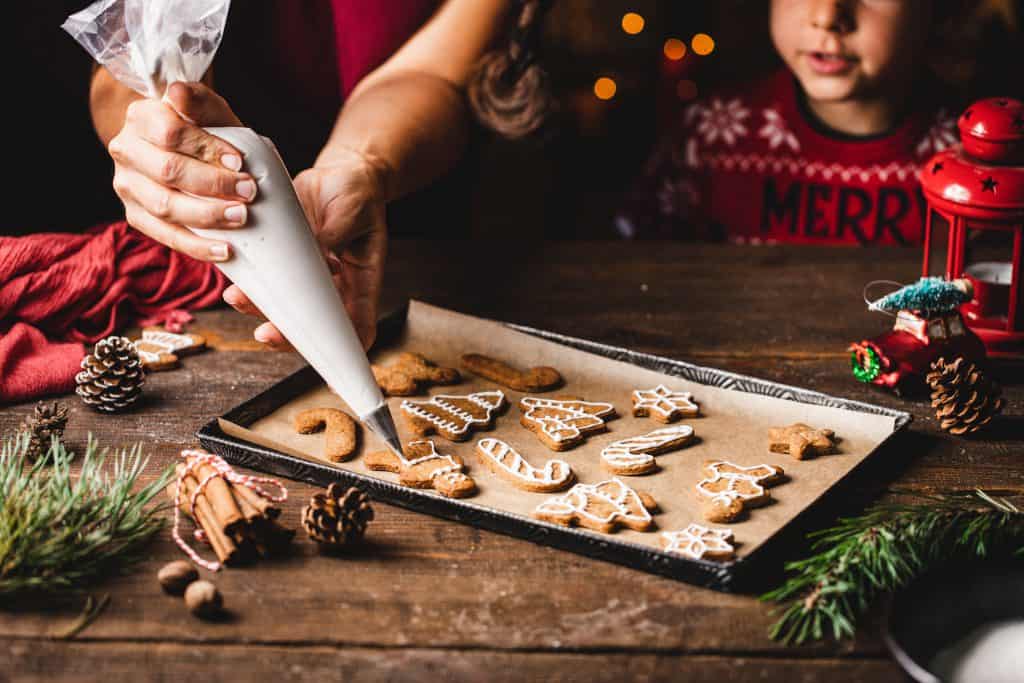 Food traditions, too, are plentiful in our homes. Senior Associate Dean for Strategic Initiatives Jill Perry-Smith knows how to make merry. "My favorite holiday tradition is Christmas Day brunch with family, including an all-day baking spree Christmas Eve."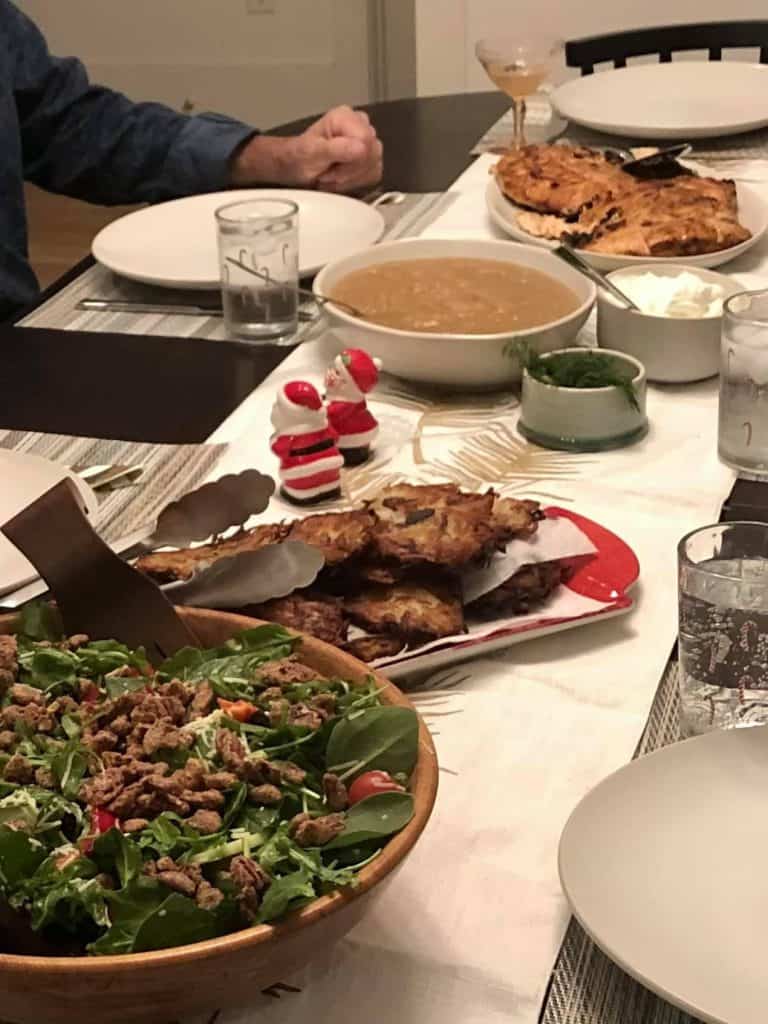 "I love gathering as a family to celebrate Hanukkah by lighting the candles and eating latkes. Latkes are pancakes made of (mostly) potatoes, onion and egg, fried in oil, and usually served with apple sauce and/or sour cream. The oil symbolizes the story of Hanukkah; when the Temple in Jerusalem was reclaimed and rededicated by the Maccabees more than 2000 years ago, there was only enough oil to light the menorah for one day, but it burned for eight until more oil could be procured," explains Andrea Hershatter, senior associate dean of undergraduate education. "One of the reasons this has become my favorite holiday tradition is that we celebrate with our collective three dogs, my kids, and their significant others. It is even more wonderful because the kids insist on doing all the work and have raised the bar by making homemade applesauce and award-worthy latkes. The dogs add lots of love but do not help at all!"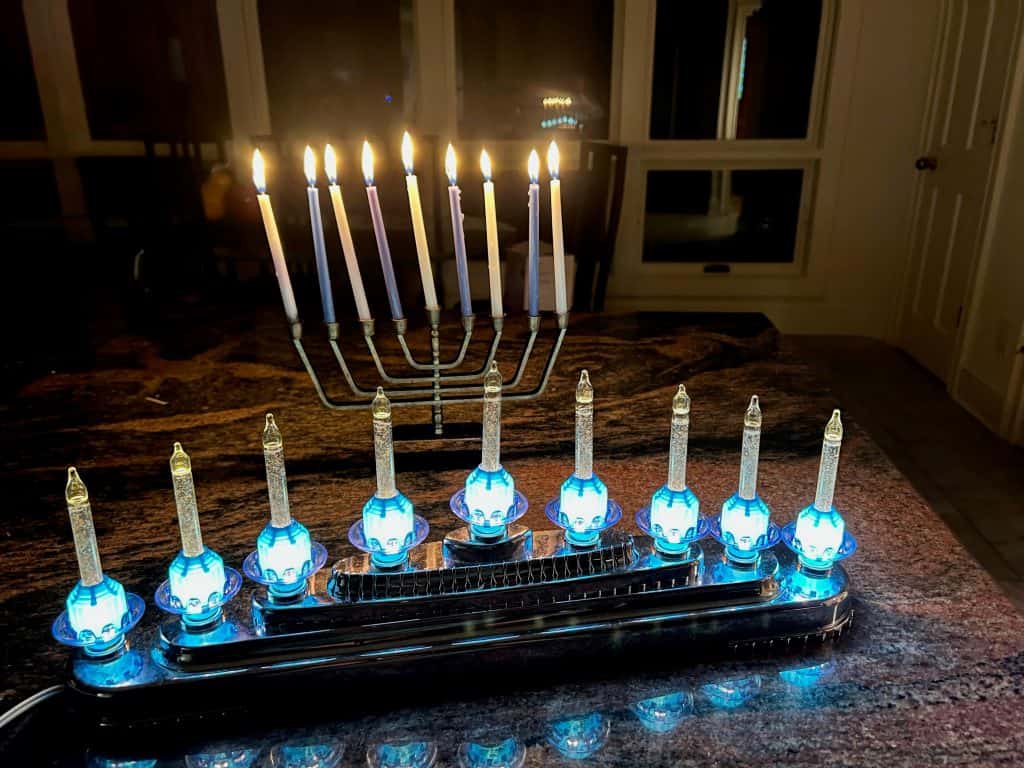 For John W. McIntyre Professor of Finance T. Clifton Green and his family, "It's hard to say 'no' to a peppermint chip milkshake when my kids call it a family tradition."
For Undergraduate BBA Associate Dean Libby Egnor, the holiday season holds great sentiment. "My favorite holiday tradition is cocoa bombing my kid's friends. The year my mother died my sons were six and nine, and I was so sad at Christmas," she remembers.
"I decided to make up a new tradition of getting up early on the weekend, making scones and hot chocolate, and leaving it on the doorsteps of the families that my kids were friends with," Egnor says. "We treated it like it was a secret operation, playing the Mission Impossible theme song and wearing pajamas and ridiculous glasses. Then we would go home to our house and eat scones and drink cocoa ourselves. We have done it every year since!"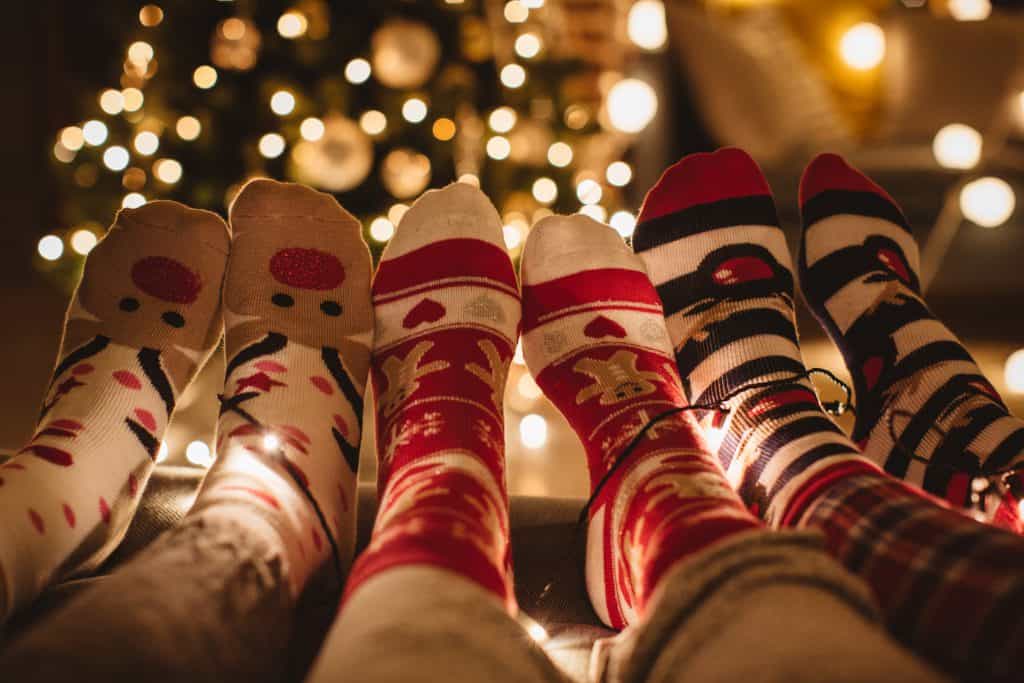 "Every Christmas Eve, we honor the annual tradition of opening special gifts—funny holiday tee-shirts, silly socks, or pajama pants for everyone to wear on Christmas morning," says Michelle Valigursky, editor of EmoryBusiness.com. "Even though the kids are grown with soon-to-be families of their own, we also can't pass up the chance to open a fun game for all of us to play. No matter how many years pass, we're never too old to have game night with each other and share a huge laugh."
Happy holidays, Goizueta!
Tell us about your favorite holiday traditions. #GoizuetaHolidays