On a Friday afternoon in December, five teams of BBA students gathered at Urban Tree Cidery (UTC), a family-owned and women-owned business in Atlanta that uses locally sourced apples to create award-winning hard ciders. The teams—finalists in the Business Communication Strategy (Bcomm) course's semester-ending "Professional Communications Strategy Case Competition"—presented under a large projection screen found between UTC's main tasting room and its space for stainless steel fermentation tanks.
UTC's co-owners and sisters Maria Resuta, CEO, and Jackie Annise, cidermaker and events coordinator, had tasked the students with creating a communication campaign that would persuade Millennials and members of Generation Z to visit UTC's tasting room, rent out its event space, and buy its products. Maria's husband, Tim Resuta, is also a co-owner, cidermaker, and UTC's orchard manager.
Having students present to a small business was a novel approach for the trio of BBA BComm professors—Molly Epstein, professor in the practice of organization and management, Nikki Graves, associate professor in the practice of organization and management, and Daphne Schechter, senior lecturer of organization and management. In spring 2021, BBA teams presented to executives from Mercedes-Benz USA, while the semester before they advised Cricket Wireless.
Big Ideas Inspire and Impact Local Women-Owned Small Business
Eleanor Liu 21Ox 23BBA, a member of the "Strengthening Roots in Atlanta" team, found presenting to UTC's owners meaningful. Liu felt like Resuta and Annise, "really took us seriously," she said.
Because UTC is a local business, Alec Schmigelski 21Ox 23BBA, another "Strengthening Roots in Atlanta" team member, saw the benefit in being able to "see the impact of our ideas firsthand," he said.
According to Epstein, the students enjoyed working with owners who'd built a business around a product they loved—and a product the students could truly experience. Many of them visited the tasting room and manufacturing facility, sampled the product (those over 21 years of age), and studied the products' placement in retail outlets. "It provided them with insight about what it takes to run an entrepreneurial business and encouraged them to explore the possibility of starting their own companies," Epstein explained.
Graves, who organized the competition, said that she found dealing with a small business easier than working with larger clients. "And like our students, I look forward to seeing what ideas UTC implements," Graves added.
Regardless of company size, the professors' mission for the case competition was the same: give the students a project where they'd need to utilize what they'd learned in class to create and deliver meaningful communication strategies to the clients.
Go for It: To Attract Millennials and Gen Z Customers, Add a Mobile Cider Truck
Ideas presented by the teams impressed Resuta and Annise. With the caveat from UTC to avoid recommending a mobile cider truck, student teams dug into the task in October. Even so, the "Strengthening the Roots" team disagreed. "We recommended it anyway," said Sophia Martinez 23BBA. "But we knew the idea was backed by research."
The initial idea came from Liu, who is from Lexington, KY, a state famous for its bourbon industry. Liu had seen a local brewery's truck at art fairs and other outdoor events. The team investigated options and assigned Martinez to compile research. Martinez discovered a local company that would handle licensing, insurance, and mobile set-up for a UTC cider truck.
Following the fact-based presentation, Resuta called the cider truck option a "super cool idea." Annise dubbed the idea "brilliant." Martinez said, "Our research was crucial."
Other teams suggested the use of campus ambassadors, a cost-effective way to spread word-of-mouth marketing directly to potential consumers, an idea Resuta and Annise announced on the spot that they'd use.
The "Plant, Grow, and Enrich" team recommended the sisters start a subscription-based "Taster Club" that would deliver cider to users. Also well received was the "The Art of UTC" team's proposal to create "a flavor competition" and to enlist local artists to design specialty cider cans to create hype around UTC's ciders.
Since Millennials and Gen Z are very concerned with social causes (as are UTC's owners), the "Atlanta Loyalty" team advised that UTC create "Sip for a Cause," a promotion where a percentage of sales be donated to local causes. The pair also praised Team "Ur Tool to Connect's" idea to create a QR code that would lead users to a "digital UTC reality" where users could connect in a "digital lounge." Annise described the idea as "out-of-the-box creative thinking," she said. "It's something we never would have thought of."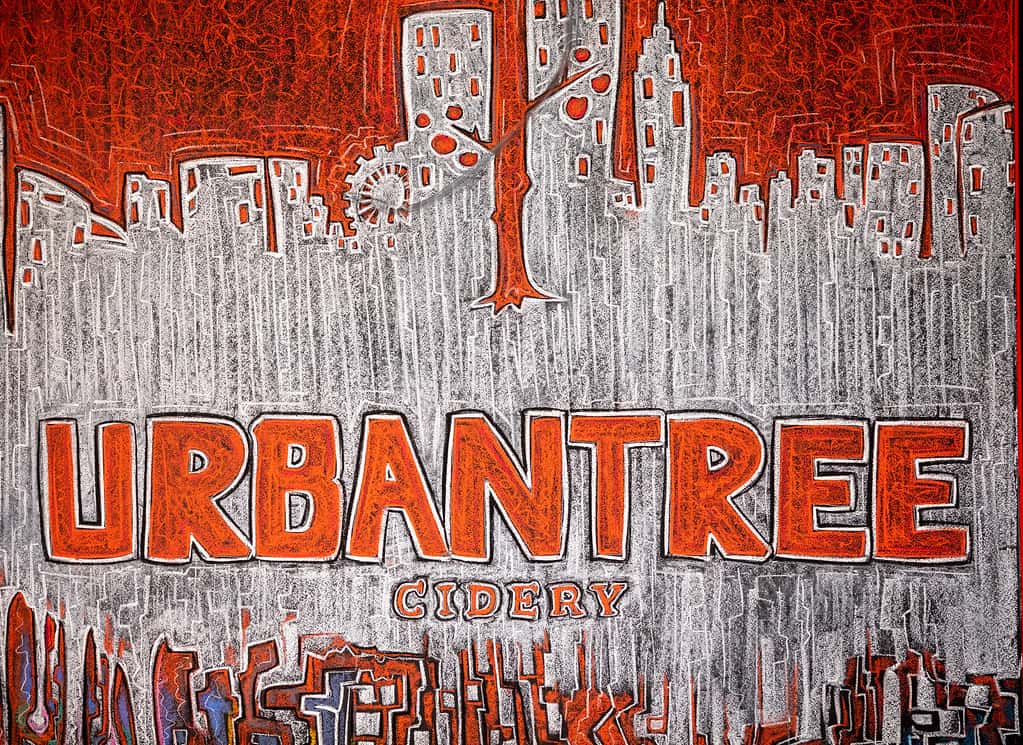 Business Presentations to Potential Clients Develop Meaningful Career Skills for Students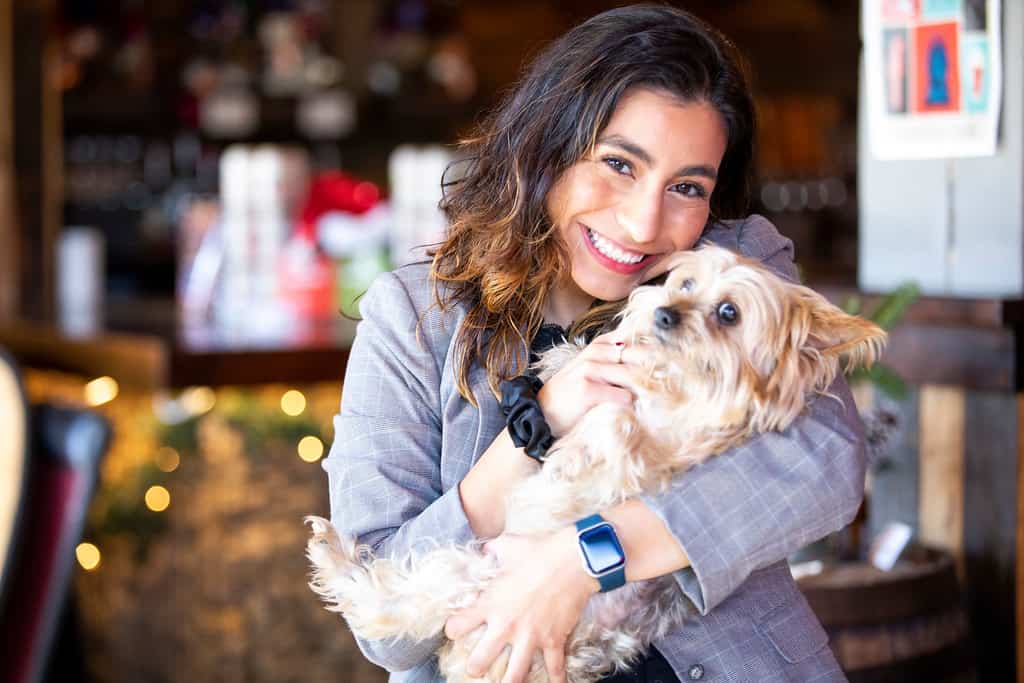 Because the students presented their final recommendations at UTC's event space, "students experienced a high-stake presentation in the client's own territory," noted Epstein. This included Annise's elderly pet Yorkie, that wandered in and out of the presentation space.
Students adapted professionally to the unfamiliar space and acoustics. They showed their flexibility, confidence, and ability to adapt on the fly. They are ready to succeed in internships, careers, and leadership positions. 

Molly Epstein, professor in the practice of organization and management
A member of the winning team, Ruth Kiflu 23BBA, admitted it was "nerve-wracking presenting in front of the owners," but that the feedback she received throughout the process really helped. "I'll take these skills with me for the rest of my career," she said.
Eve Abraham 22BBA acted as a student coach for two of the three dozen competing teams, including finalist "Ur Tool to Connect," as Graves' teaching assistant. A member of the team that won the Bcomm case competition in spring 2021 on behalf of Mercedes-Benz USA, Abraham used her experience to help guide the students through the competition.
The Bcomm class "stands out," for its ability to create tangible improvement. "You witness it in the students—the confidence level the first time they present and then again in the final round," Abraham said. "It was crazy to see the improvement."

Eve Abraham 22BBA
Pranav Jain 23BBA, a member of the winning team, admitted that his first impression of the required Bcomm course was that he "had to take it," he said. When he got his grades back from his first few assignments, he realized, "I can't do that," he said. "I had to take the class seriously. I'm glad I did."
Liu was excited about "Strengthening the Roots" success. "It shows you the beauty of teamwork," she said. "That five complete strangers, with support from our TA Chris Park 20Ox 22BBA, Professor Epstein, and a great class can produce a project this beautiful and successful."
This spring, final presenters will gather at UTC's tasting room for a celebration. The winning team will also attend an Atlanta United soccer match at Mercedes-Benz Stadium. (UTC is the "official cider" of Atlanta United 2, Atlanta United FC's reserve team.)
Learn more about Goizueta's undergraduate business programs.