Alex Brennan 07MBA has a thing for breweries—and not just because he can brew beer and is a member of the Georgia Craft Brewers Guild. For Brennan, breweries represent a big part of his business.
Brennan, founder and principal of East Mountain Development Group (EMDG), a real estate investment firm specializing in retail projects throughout the southeast, had barely started his company when he was approached by Cherry Street Brewing in Cumming, GA, to help identify a spot for its second location.
At roughly the same time, the Georgia State Senate passed Senate Bill 85 (GA SB85), allowing breweries to sell products direct to consumers. "We had an entirely new business model where breweries weren't reliant on mass production and distribution," explains Brennan. GA SB85 also meant the financial barrier to opening a craft brewery fell, too.
According to Brennan, pre-SB85, at least a $2 million investment was required to open a brewery. Post-SB85, his development group was involved in brewery projects that totaled less than $600,000. "Suddenly, you had a bunch of folks who dreamed of being brewery owners and who love craft brews who now had the opportunity to make their dreams come true," Brennan recalls.
With Brennan's real estate experience, his love of craft beer, and the relationships he'd built through the Georgia Craft Brewers Guild, he quickly established a niche and a reputation for his new development company within the brewery arena.
Business Growth Expands from Breweries to Urgent Care and Multi-Tenant Spaces
To date, the group has worked with 16 breweries to provide a mix of tenant services, development services, and financial consulting services. In addition to breweries, EMDG works with several multi-tenant retail clients.
Brennan is now partnering with MainStreet Family Care, an urgent care operator from Birmingham, AL on four projects—two in North Carolina and two in Georgia. "I call this work a Goizueta success story," Brennan says. That's because two Goizueta alums are also involved in the partnership: Tom Evans 12EvMBA, managing partner, Toccoa Capital Management and adjunct lecturer of real estate finance at Goizueta, and Sam Saia 08MBA, vice president of clinic development, MainStreet Family Care.
Our work illustrates the power of the Goizueta network that we have the ability to pull from multiple facets of the real estate industry and put together a programmatic venture that, hopefully, benefits all of us.

Alex Brennan 07MBA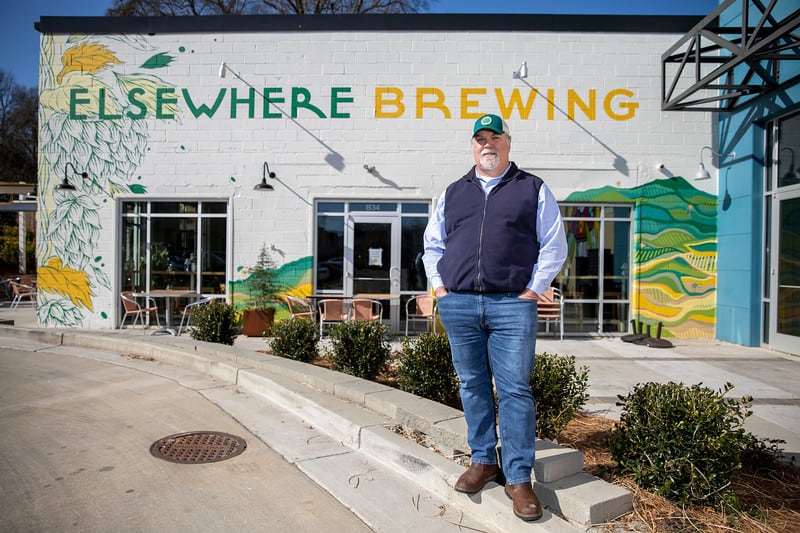 Learn more about the Goizueta Real Estate Group. On April 14, Goizueta will launch the inaugural Real Estate Conference, designed to be Atlanta's premier university-sponsored real estate event. Register today and read more about this interactive and informative networking opportunity for realtors, developers, investors, and experts in the field.