What do you need when you are working to complete two advanced degrees and plan your dream wedding—all in the same month? Lots of support! And that's what Margaret B. Kuester 22MBA/MDiv found at Goizueta Business School when she signed up for the school's renowned MBA program, while also pursuing her Master of Divinity (MDiv) degree from Candler School of Theology.
"I never thought I would get a senior consultant job at a top consulting firm, Deloitte, and in a niche area in anti-trafficking and ethics in the supply chain," she says. "I couldn't be more excited."
I would not have been able to balance everything in this season were it not for the community here. They have been so supportive and helpful of me and of my dreams.

Margaret B. Kuester 22MBA/MDiv
Kuester joined Goizueta's Social Enterprise Fellows in the Business & Society Institute who seek to make the world better with their MBAs. For her directed study, she trained with a nonprofit startup and learned new communication skills for advocacy. Her MBA has helped her think about how to use her MDiv skills in justice, peacebuilding, and conflict transformation effectively in the professional world.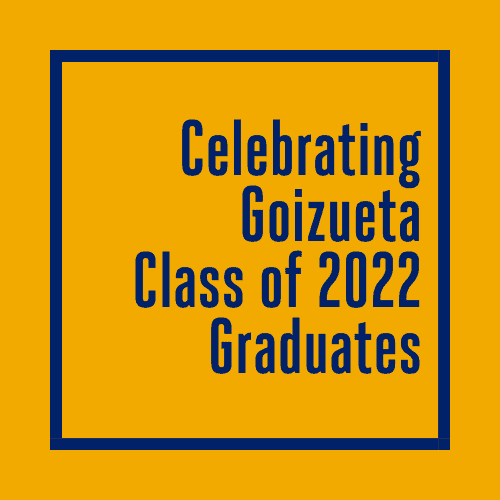 Faculty, staff, and classmates helped Kuester thrive. Renee Dye, associate professor in the practice of Organization & Management, supported Kuester as she set clear goals and built confidence. Harriet Ruskin 90MBA, Goizueta's director of international and joint degree MBA programs, and Shelly Hart, Candler senior director of academic administration and registrar, showed her how to plan and complete both degrees in three years.
Courtney Hacker 22MBA and Chris Awad 22M 23MBA "pushed me and held me accountable to becoming better," Kuester says. "They helped me when I was confused, and they were quick to include me socially. I would not be where I am today without them."
Today she looks back in gratitude for all of the above and more. "When I began this journey several years ago, I never would have dreamed that I would get here," she says. "I cannot wait to see where this dual degree takes me in the future, and I am so thankful for all I have learned at Emory."
The Business & Society Institute generates research insights that it employs in its teaching and programmatic work on the critical challenges that businesses and their stakeholders can address together, including climate change and energy systems; inequalities in organizations, markets, and communities, purpose-driven entrepreneurship and innovation, transparent trade, impact investing, and reimagined corporate responsibility. Learn more today.
This May, hundreds of Goizueta graduates will walk out of our doors ready for the workforce. Learn more about the celebration and register for Goizueta's Commencement activities. Continue to check out the stories of our amazing students all month long.