Jagdish Sheth is a global scholar. He's spent 57 years in academia, bouncing from the Massachusetts Institute of Technology to Columbia University to the University of Illinois to the University of Southern California before finding his academic home at Goizueta Business School, where he's taught and researched since 1991. Sheth is currently the Charles H. Kellstadt Chaired Professor of Marketing.
But before the professorships and international conferences, before being a global expert in marketing and consumer behavior, before consulting with companies across the globe, before publishing 38 books, Sheth was a doctoral student at the University of Pittsburgh.
He was living off barely-there minimum wage and trying to complete his dissertation when he received $500 in grant money from the institution.
"The funding became really valuable to me because I had no money," says Sheth, who laughs at the memory. "That extra $500 went a long way towards completing my doctoral dissertation rather than delay, delay, delay. That idea stuck in my mind, too: All doctoral students have a scarcity of discretionary funds."
That experience and awareness of what extra money could do for education led Sheth to create endowments, scholarships, conferences, fellowships–a multitude of opportunities for scholars young and old–at institutions across America, including Goizueta.
The Wide-Reaching Impact of the Sheth Fellowship
The Sheth Fellowship at Goizueta began 14 years ago, which means $114,000 or so has been awarded to doctoral students in the PhD program.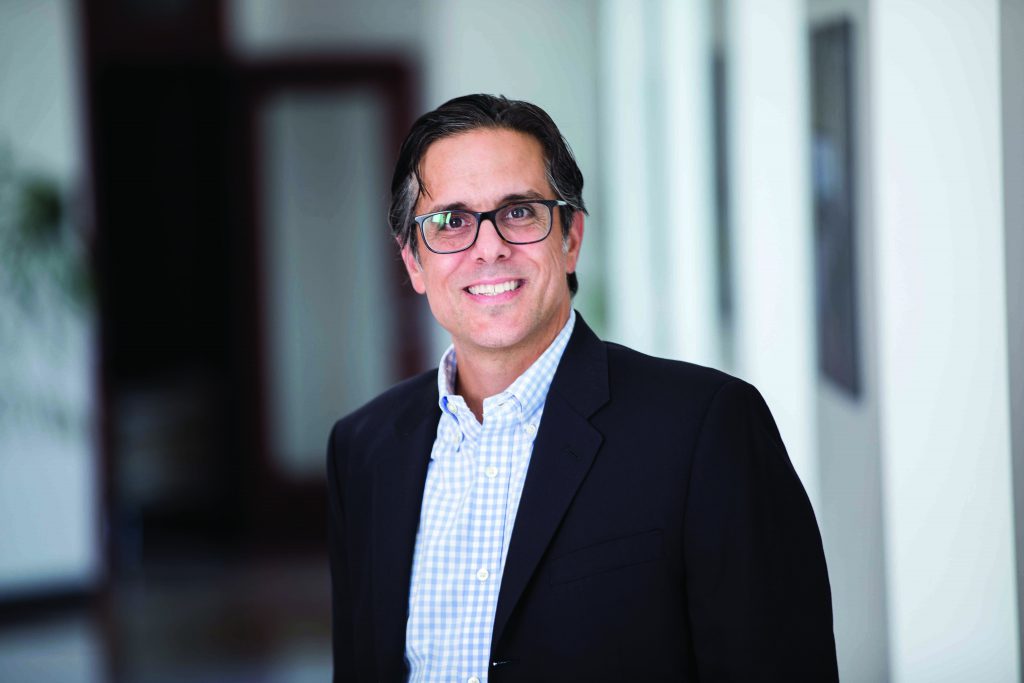 "When I first started the PhD program at Goizueta, I had two young daughters and my wife at home," recalls Omar Rodríguez-Vilá 12PhD, professor in the practice of Marketing and academic director of education for the Business & Society Institute.
"Managing the family expenses with a stipend income was extremely difficult," says Rodríguez-Vilá. "The financial assistance and the recognition the fellowship provided gave me the much-needed encouragement to continue the hard work of completing and succeeding in the PhD program. Jag's long history of support and commitment to the success of doctoral students has made a significant impact on the journey of countless marketing scholars."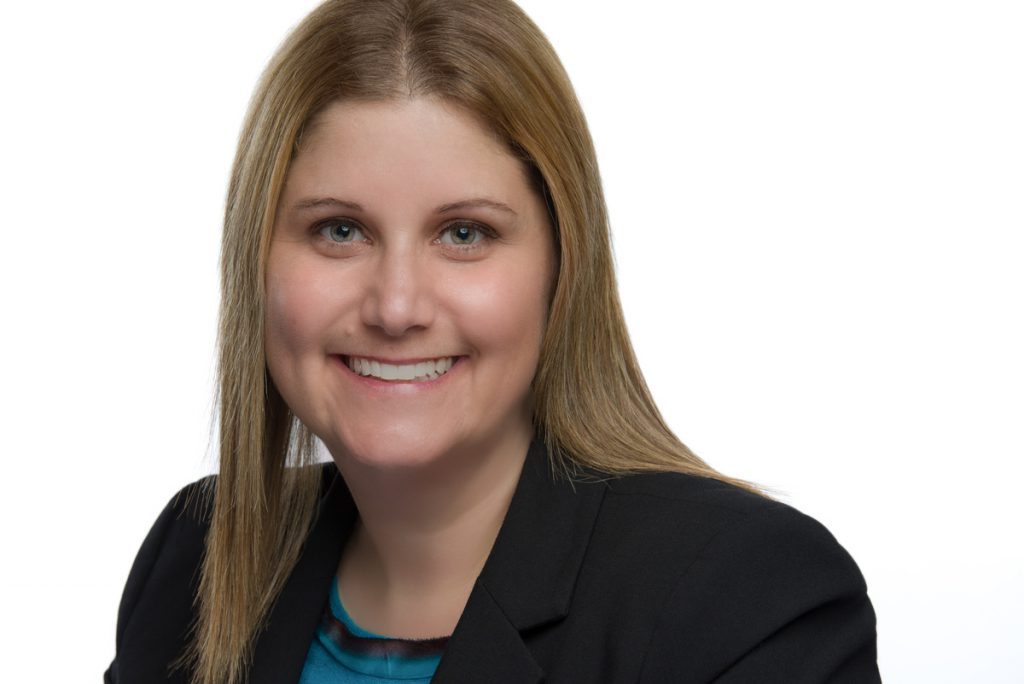 It did for Karen Anne Wallach 07MBA 21PhD, who is now an assistant professor of marketing at the University of Alabama, Huntsville. "I was able to explore new research projects and develop what eventually led to my dissertation focus," remembers Wallach.
In addition to being a Sheth Fellow, Wallach also expresses tremendous gratitude for working with Sheth as her dissertation advisor: "He donated money, but more importantly, he donated his time and wisdom. Without his knowledge, his time, his everything, I wouldn't be the academic that I am today."
But that's not all: Similar endowments have been created at other universities within Georgia and across the country, particularly for the institutions where Sheth was a student or faculty member. There's also an award given specifically to international students at six different universities–and it was started over 20 years ago. Each award winner has held a doctorate, thus far, and winners have included the prime minster of Egypt and the president of Ecuador.
Why Does Jagdish Sheth Feel So Strongly About Supporting Eager Scholars?
"I am a refugee from Burma (now Myanmar) and suffered a lot. Had I stayed, I would be less than grade-school educated myself," explains Sheth, who grew up in a merchant community filled with family-run businesses.
"Education isn't valued, but I was a good student and the youngest in the family, so I was allowed to study more. I saw education as a way out," says Sheth. "The English language gives you worldwide mobility. I am so grateful that somebody saw my potential, so giving back becomes a natural process."
In addition to the awards, the Sheth Foundation holds an annual, global consortium for doctoral marketing scholars. Over 100 universities send students to network with top scholars in the marketing field.
Further, the Sheth Foundation donates to the American Marketing Association, the Association for Consumer Research, the Academy of International Business, and the Academy of Marketing Science.
Sheth also gives back to roughly 80 charities through the Sheth Family Foundation, a separate organization that he runs with his wife, Madhu. Whereas the Sheth Foundation focuses on education and marketing, the Sheth Family Foundation is a vehicle for supporting the Atlanta and local Indian communities, including hosting a large cultural event to celebrate India's Independence Day in August.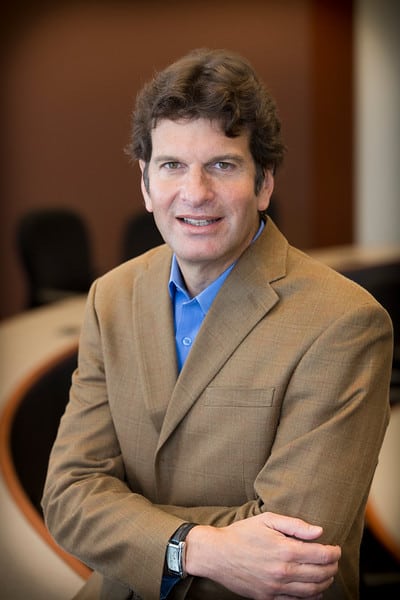 "I have always liked the idea of moving from success to significance," says Jeffrey Rosensweig, long-time friend of Sheth's, associate professor of finance, and director of The Robson Program for Business, Public Policy, and Government. "Jag is a success in every sense of the word, but he and Madhu are also people of significance, who have used their talent, time, and treasure to improve access to education, to share cultures and increase understanding, and to do the good works so desperately needed in our world."
"I am a very strong believer that the mission of an academic, of a university, is to unlock the potential of others," says Sheth. "We want to inspire others to do the same."
The 2022 Goizueta Business School Sheth Fellows are:
Deepak Agrawal 25PhD, Information Systems & Operations Management
Ragip Gurlek 25PhD, Information Systems & Operations Management
Paige Harrell 25PhD, Accounting
Xinyi Huang 25PhD, Accounting
Kyeongbin Kim 25PhD, Marketing
Jianzhang Lin 25PhD, Finance
Jonathan Gomez Martinez 19C 25PhD, Information Systems & Operations Management
Joe Nixon 25PhD, Organization & Management
Chen Tian 25PhD, Information Systems & Operations Management
Our students are our future, and the philanthropy and service that faculty like Jagdish Sheth provide help prepare students for a lifelong journey of impact. Support student flourishing at Emory University and give students the space to learn and grow, to realize their potential, and to find new ways to contribute to the world around them.