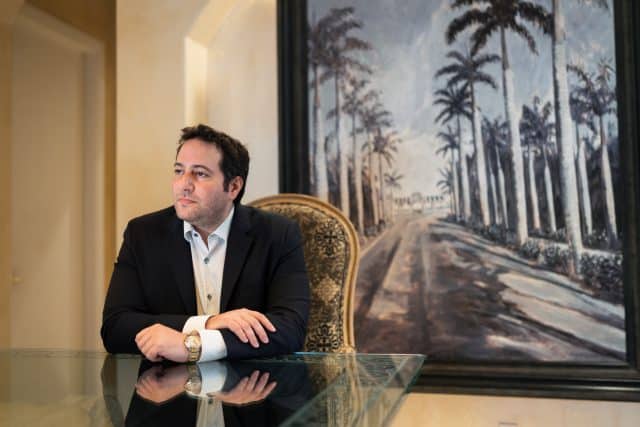 In 2021, out of the nearly 12,500 realtors in metro Atlanta, A.J. Steigman 08BBA was the top producer by unit volume—just shy of 300 units—and number five by dollar volume, posting $86 million in transactions. But when Steigman picked up his awards at the Atlanta Realtors Association's annual gala, few of the 1,000 or so attendees knew who he was. That's because Steigman bought and sold each of those units from his home in Florida.
Steigman, the one-man team behind his Georgia real estate brokerage America Realty, never toured one of the properties in person. Instead, he utilized "Steignet," a proprietary technology he developed to analyze residential real estate data and identify properties in which to invest.
Recognizing Patterns and Spotting Real Estate Trends
"A lot of people ask me what's the secret sauce, the differentiator, and I would say it's my chess background," explains Steigman. A Chess Master at age 13, Steigman spent eight consecutive years as the number one chess player in the U.S. in his age group. Developing a brain for chess meant exercising his ability to recognize patterns and spot trends—skills he's put to good use in the single-family housing market.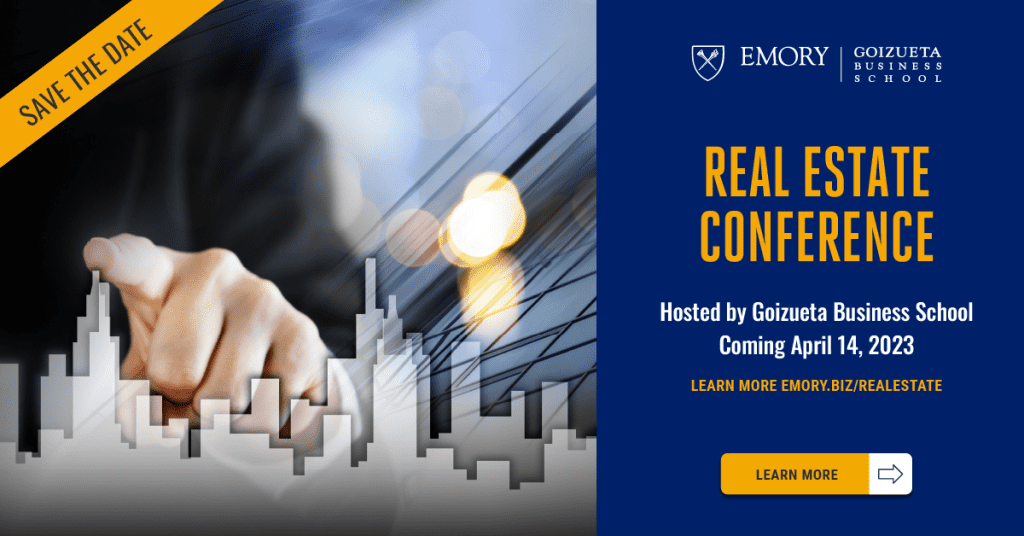 Prior to the 2008 financial crisis, most of the bigger, institutional players invested in commercial real estate, which they considered a more viable asset class than the single-family housing market. "Coming out of the financial crisis, I saw that these assets were trading for pennies on the dollar," says Steigman. As a result of the downturn, many home builders and developers went bankrupt, slowed, or stopped building homes altogether, and housing starts fell precipitously. Steigman recognized that it was only a matter of time before Millennials and their Generation Z counterparts would start buying houses, driving up demand.
Steigman began to buy properties. "At the time, it was a very outside perspective," he explains. When institutional investors caught on and began to enter the single-family housing market, Steigman knew he needed to innovate.
Steigman was 12 years old when the IBM supercomputer, Deep Blue, beat World Champion Chess Grandmaster Garry Kasparov in 1997. At the time, Kasparov was the best chess player in the world, but in the same time that human chess players are allotted to make a move, the chess supercomputer could calculate 100 billion to 200 billion positions. Computer chess software has strengthened since then. "Most chess decision engines just blow humans off the map," Steigman says.
Using the Chess Master Mindset to Conquer the Single-Family Housing Market
A big believer in their applications, Steigman decided to create a decision engine focused on the single-family housing market. "When you're looking at millions of data points, time is of the essence, and when it's a very competitive market, you need to be very fast," explains Steigman. Using Steignet, Steigman can identify properties and make offers in a fraction of the time it would take a human—or a team of humans—to go through the data, all of which is publicly available. "It's how you ingest the information or analyze it that makes it proprietary," he says.
The majority of Steignet's technology was developed as part of the venture initiation accelerator program at the University of Pennsylvania's Wharton School of Business, where Steigman earned his MBA in 2018. During the pandemic, Steigman continued to tweak and improve the technology. Steignet's capabilities have attracted attention, allowing Steigman to add the likes of Bruce Chizen, the former CEO of Adobe, and Beth O'Brien, founder and CEO of CoreVest Finance, a large residential lending company, to his advisory board.
Steignet works mostly with investors—multi-billion-dollar private equity funds and high-wealth families—to buy, sell, renovate, and rent residential real estate properties. A licensed broker in several states, Steigman makes money when the properties are bought and/or sold. Working with deep-pocketed investors also helps Steigman close deals quickly, as most sellers view all-cash deals as hassle-free. He has recently closed over $150M of deals in Georgia, Florida, and Pennsylvania alone.
Institutional Real Estate Investing: Predatory or Genius?
The increase of institutional investors in the residential real estate market has been met with some pushback. The properties the institutional investors are most attracted to are those that are undervalued. As such, investors can find themselves buying properties in lower-income neighborhoods, where homes are often priced below market value.
Opponents of institutional investment in the single-family housing market often qualify the investments as predatory, but Steigman points out that the sellers of these properties are represented by real estate agents too.
"There's always a fiduciary on the other side of the equation that at the end of the day, recommended to their clients to sell the property for that price," he says. Steigman adds that these investors often renovate the properties they buy to increase rental yields. "If anything, they're improving and modernizing the local communities because they have the capital to do so."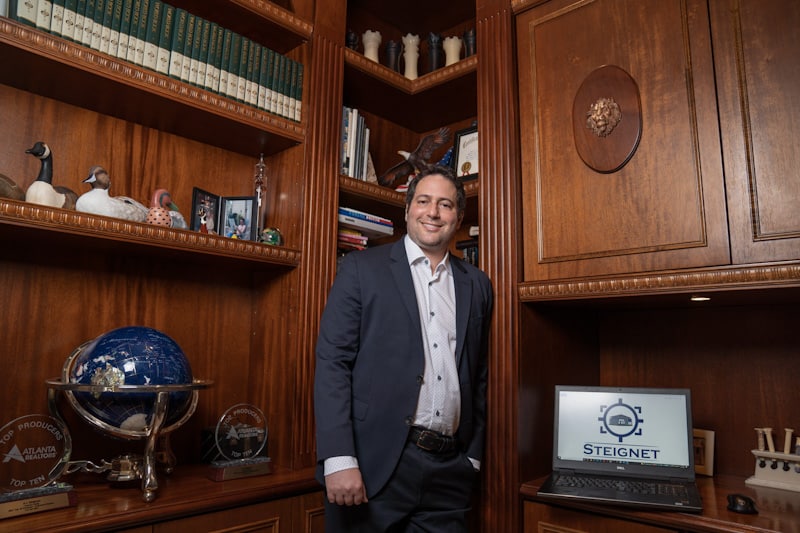 Technology to Transform the Single-Family Housing Market
Going forward, Steigman predicts technological innovation will transform the single-family housing market. "Marketplaces try to become more efficient," he explains. Steigman believes single-family housing will morph into a marketplace where properties are traded much like stocks are.
Technology will almost commoditize real estate and make it more transparent from a trading perspective. -A.J. Steigman
Click To Tweet
Steigman, a serial entrepreneur, is considering Steignet's next move. Sourcing deals for institutional investors and wealthy families has its appeal, but working directly with investors also means operating under their highly specific criteria. Numerous accretive deals are sometimes unnecessarily terminated by the client when, in fact, Steigman would like to purchase them with his own capital.
To fully utilize the extent of Steignet's firepower and "meet the demand of what the tech is identifying," Steigman hopes to secure $100 million in real estate, either as equity or debt, to transact and trade the properties identified by the tech. "I'm looking for those kinds of partners to take this to next level and to have scaling capabilities."
Learn more about the Goizueta Real Estate Group (GREG), which offers a robust calendar of annual events and experiential opportunities within real estate. Join the Emory Real Estate Alumni Group on LinkedIn.