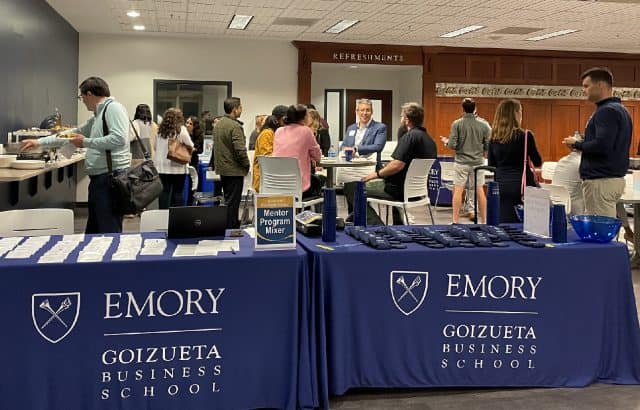 Imagine meeting monthly—one-on-one—with a C-suite executive or senior leader and getting advice on how best to structure your degree or pivot to your dream career.
Students at Goizueta Business School have that exact experience through the Goizueta Student-Alumni Mentor Program, which runs October through the end of April each year.
This year, the total number of alumni mentor-student pairs reached over 350—double the number of matches from 2021-2022.
The Match-Makers
Three Goizueta Alumni Board members chair the program, which falls under Advancement and Alumni Engagement. This year's leaders were Paul Towne 07EvMBA, Aaron Weiner 15BBA, and Trey Winter 20EMBA. The board members set the overall strategy, act as a support system for the pairs, and identify areas of improvement at the end of each year.
Towne has been participating in the mentor program for the better part of two decades and credits the program for giving him the chance to stay connected to both the school and the ever-expanding Goizueta network. "I had so many alumni support me when I was a student, so it's an honor to be able to give back," he says.
Weiner created this year's matching algorithm, based on what's most important to that mentor or mentee, such as their location, degree program, or industry of interest, he explains.
"Our goal is to drive awareness of the program, help make great connections, and then let the pairs build a meaningful relationship," says Weiner.
Once the pairs are matched, students and their alumni mentors meet monthly either in-person or virtually. All participants gain access to a LinkedIn group, and this year's students also had the option to attend a fall in-person mixer, and a spring virtual workshop, "Strengthening Your Professional Relationships," led by Brandon Smith 05MBA, adjunct faculty in the practice of Management Communication.
The Legal Duo
As a student navigating two challenging programs at Emory, Abigail Sepich 24MBA/JD takes advantage of all mentoring opportunities she sees.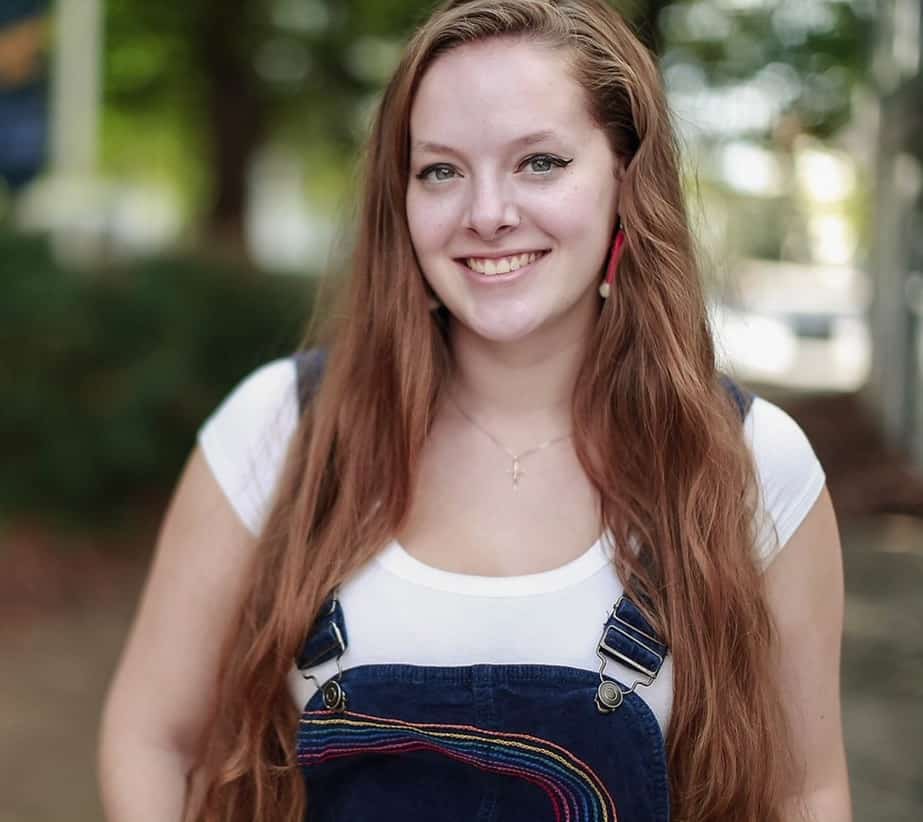 From their first meeting, Marc Gerson 90BBA, member and chair of the tax department at Miller & Chevalier Chartered in D.C., was determined to help her in some measurable way, something Sepich says she hadn't experienced in other mentorships. Though she wasn't initially sure what that help would look like, it ended up being an introduction—that led to a summer job at Garmin, a wearable-device tech company.
"I've never had a mentor go so far out of their way to find a way to help me," says Sepich. "I think that speaks to the quality of Goizueta alumni."
Sepich believes the pair connected over their shared experiences in business school, and its team-centered curriculum. They talked through job descriptions, and Sepich gained first-hand insight into her desired career path. As a summer intern with Garmin's in-house legal team, Sepich gained entrance into a notoriously hard-to-access job.  
"It was particularly rewarding for me to be able to assist her in such a tangible way, but I would note that, although I was able to arrange an introduction, Abigail certainly earned the position herself," says Gerson.
I had such an unbelievable, life-changing experience at Emory. It's a real honor to try to help current students in any way I can.

Marc Gerson 90BBA
Sepich was later able to return the favor: when Gerson's oldest son recently applied to Emory, Sepich was able to provide advice. Sepich and Gerson say they plan to meet up in the fall when his son enrolls at Emory.
The Global Pair
Not every mentor-mentee pair enjoyed the convenience of meeting in person. In fact, the mentors from this year's program included alumni from across the globe. Raynard Josephs 23EMBA and Laurent Bertaux 05EMBA found scheduling their meetings a particular challenge because Bertaux, executive vice president of insurance company La Boliviana Ciacruz Seguros, lives in Bolivia.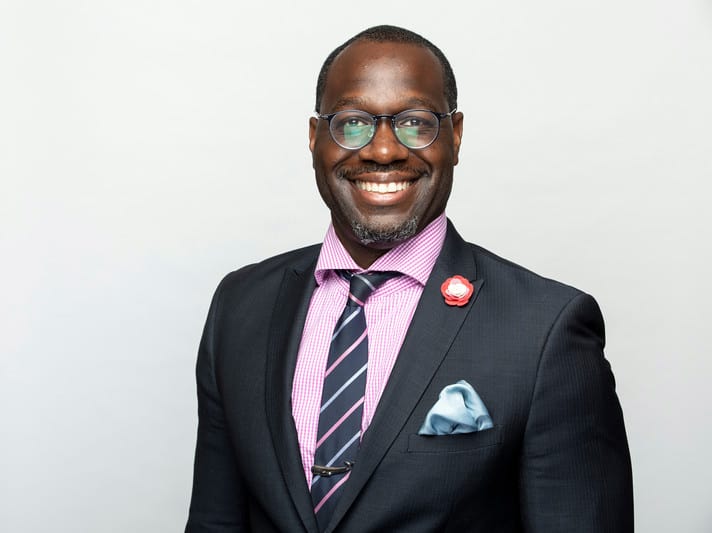 But Josephs and Bertaux bonded quickly and fiercely over their unique combination of shared experiences: pursuing an MBA while working, fatherhood, and immigrating from one country to another (Josephs is from Jamacia, Bertaux from France).
"I was curious about the program, wanted to be more involved with Emory, and to meet somebody who was going through what I lived almost 20 years ago," shares Bertaux.
Raynard taught me a lot regarding what it really means to be living in the U.S. today, the hopes and frustrations, the kindness and the struggles.

Laurent Bertaux 05EMBA
For Josephs, an MBA provides a chance to level up in a career or make a total career pivot, so having unfiltered access to someone who had already reached the pinnacle in their career was an opportunity he found impossible to pass up.
MBA students learn a variety of tools during their time at Goizueta, and new graduates are often prone to wield all those tools at once, jokes Josephs. Some of Bertaux's advice showed him that sometimes a single tool, wielded more carefully for a particular audience and project, can have a greater impact.
"You start to assess and have a sounding board on the direction you want to take," he says. "They can give you so much insight into how to shape your degree, how to tell your story."
Interested students and alumni can apply to join the program in August, when applications open.
You get to tap into some incredible executives who are really rock stars in their careers or senior leaders who have done amazing things.

Raynard Josephs 23EMBA
"When you have the opportunity to pick the brains of people who fought against the tide and were able to climb that proverbial mountain, then I think there's an opportunity for you to understand so much if you open your mind to it."
Help bridge the gap between academic experiences and the professional world and become an alumni mentor next year by emailing gbsalumni@emory.edu, or check out more ways to give back to future students.