Emory University's Goizueta Business School today announced the winners of its prestigious Roberto C. Goizueta Award for Leadership. Selected for the honor was Tia Bakhaya 23BBA, an undergraduate double-major in business and computer science who served as president of Goizueta Women in Finance for two years and led this spring's market academy. Also chosen to receive the award was John Schellhase 23EvMBA, co-founder of Goizueta Business School's first annual Emory Real Estate Conference, former president of the Goizueta Real Estate Group, and president of the Emory Center for Alternative Investments.

The Roberto C. Goizueta Award for Leadership is the highest honor given to a student graduating from Goizueta. Funded by The Goizueta Foundation, it is presented annually to two graduating Goizueta Business School students—one BBA and one MBA—who during their time at school have embodied the values and leadership qualities exhibited by Roberto C. Goizueta. These traits include a love of learning, inspirational leadership, creative thinking, courage and commitment, transparency and trust, and excellence and integrity.
Each honoree receives a $25,000 award and identifies the faculty or staff member at Goizueta who had the greatest impact on them during their time as a student. The faculty or staff members selected each receive a $5,000 honorarium. This endowed award was given to the business school in 2019 by The Goizueta Foundation in honor of Roberto C. Goizueta on the school's 25th Naming Anniversary, and this is the fifth year the award has been given.
"At Goizueta, we are developing principled and impactful leaders and entrepreneurs, fostering innovation for a data and technology driven world, and providing our students with unique, experiential learning opportunities," said Gareth James, John H. Harland Dean of the Goizueta Business School.
Students like Tia and John embody our values in action. We are immensely grateful to The Goizueta Foundation for allowing us to recognize our students who have left a lasting mark on our community through their servant leadership.

Gareth James, John H. Harland Dean of Goizueta Business School
"We are proud to support The Roberto C. Goizueta Award for Leadership," said Olga Goizueta Rawls, Board Chair and Chief Executive Officer of The Goizueta Foundation. "I congratulate Tia and John on their many important contributions to the Goizueta Business School community and their peers. Today more than ever, business schools must prepare students to lead in an ever-changing world. Tia and John have shown they possess the leadership qualities to do exactly that."
A Natural and Fierce Leader, Tia Bakhaya Makes it Her Mission to Raise the Profile of Women in Finance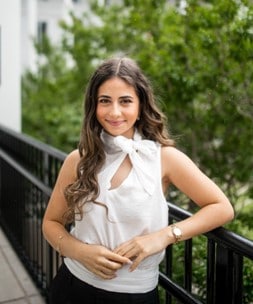 "Tia is an academic superstar. She is one of the best students I have taught in my 35 years at Emory," shares Jeff Rosensweig, associate professor of finance and director of The Robson Program for Business, Public Policy, and Government. "People ask whether EQ or IQ is more important for a leader. Tia has a superlative level of both. She is destined to be a leader of people doing the good work needed to move the world forward."
In her time at Emory, Tia took every opportunity to nurture both her own growth and that of others, especially female students with an interest in finance. Wen Gu, associate professor in the practice of information systems and operations management, adds, "Tia's extensive internship experience in the finance industry has provided her with the skills and knowledge to inspire and facilitate female students to excel in this field. As the president of Goizueta Women in Finance for the last two years, Tia has demonstrated her inspirational leadership by organizing events and mentorship programs for over 60 female students who are interested in pursuing finance." Gu continued, "Her work has helped empower these students to overcome obstacles and achieve success in the industry."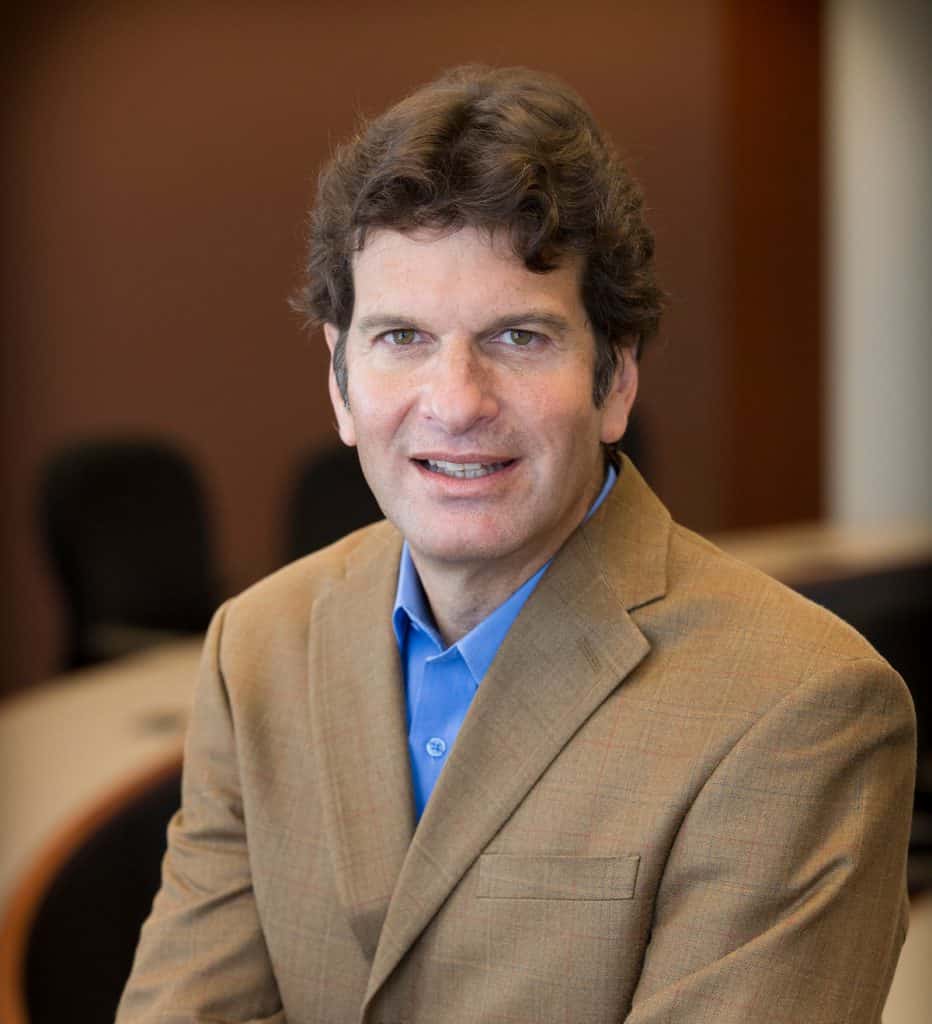 In recognition of her faculty mentor and professor, Bakhaya chose to bestow the $5,000 honorarium upon Rosensweig. "It takes a special kind of professor to not only teach well but to also make their students love learning. Dr. J is as distinguished as they come, but what truly sets him apart is the person that he is." Bakhaya cites Rosensweig's mentorship to herself and dozens of other students as the reason she selected him for this honor. Bakhaya went on to say, "He is a selfless advocate and is not satisfied unless his victories are used to help his students."
John Schellhase Takes the Goizueta Real Estate Program to New Heights Through Fearless Innovation and Unmatched Ambition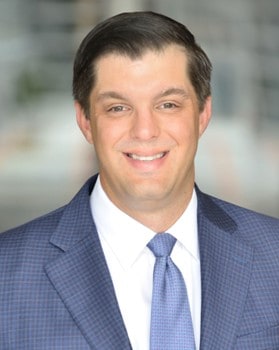 John Schellhase is known throughout Goizueta Business School for his tactful networking skills, organizational prowess, and eye for opportunity. John was one of the primary organizers of Goizueta Business School's first annual Emory Real Estate Conference held in April 2022 and the second event this spring. Drawing more than 600 attendees to a sold-out crowd, these events featured national powerhouse speakers and panelists from across the country, connected student and industry leaders, and cemented Goizueta's leadership role in the real estate space. Roy T. Black, former director of Goizueta's Real Estate Program and professor in the practice of finance, shares, "I thought that since the project was student-generated, it should start small and grow. John proposed that it should be national quality from the start. He created student committees and an alumni committee and carefully carved up the responsibilities so that he could handle his academic studies and his full-time job while creating this extremely ambitious project."
Organizing the Emory Real Estate Conference was one of many impactful projects Schellhase took on during his time at Goizueta. He also spearheaded significant real estate-focused fundraising initiatives, organized numerous Dinner & Learn sessions for himself and fellow students, and worked with Black to lay the groundwork for a distinguished professorship to conceptualize a real estate center that advances thought leadership, education and innovation. Strengthening his leadership skills, he also served as president of the Center for Alternative Investments, teaching assistant to Klaas Baks, professor in the practice of finance and executive director of the Center for Alternative Investments, and started the Goizueta Real Estate Group by combining three separate real estate-focused organizations. On top of it all, Schellhase worked full-time as the Head of Hotel Lifecycle and Growth at IHG while pursuing his Evening MBA.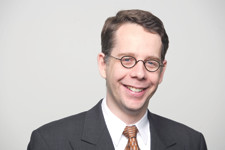 In selecting a faculty member to honor, Schellhase chose to present the honorarium to Baks. "Klaas is one of the best professors at Emory and leverages his vast experience to help students interested in alternative finance careers. He routinely opens his extensive network up which helps students gain experience and relationships in the industry," Schellhase shares. "Additionally, Klaas has personally been a mentor to me and has dedicated time weekly to my growth and development. Without his knowledge or support, I would not be where I am today."
Baks feels similarly about Schellhase. "Over the past several years, John has emerged as one of my brightest students. He devoted significant effort to organizing the Emory Real Estate Conference, and the results speak for themselves. No matter what you put on John's plate, he'll find a way to get the job done exceptionally well. Needless to say, John will go very far in his career."
Find out how Goizueta Business School is preparing principled leaders to have a positive influence on business and society.
Learn more about the meaningful work of The Goizueta Foundation.