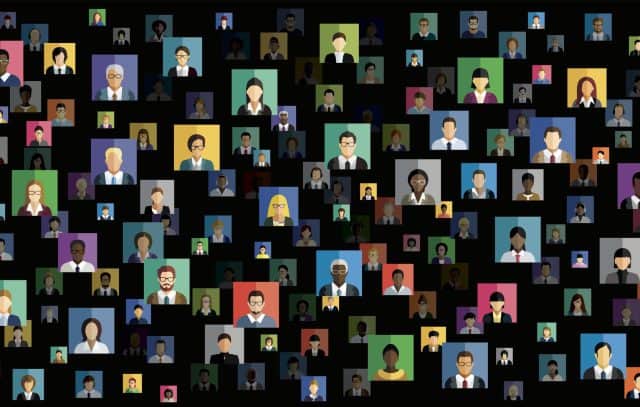 Diversity, equity, and inclusion have steadfastly risen to the top of corporate agendas in the U.S. and elsewhere over the course of the last few years. By 2022, all Fortune 100 companies had clearly-defined DEI initiatives outlined on their websites—good news for their workforce, suppliers, and distributors. But what about customers?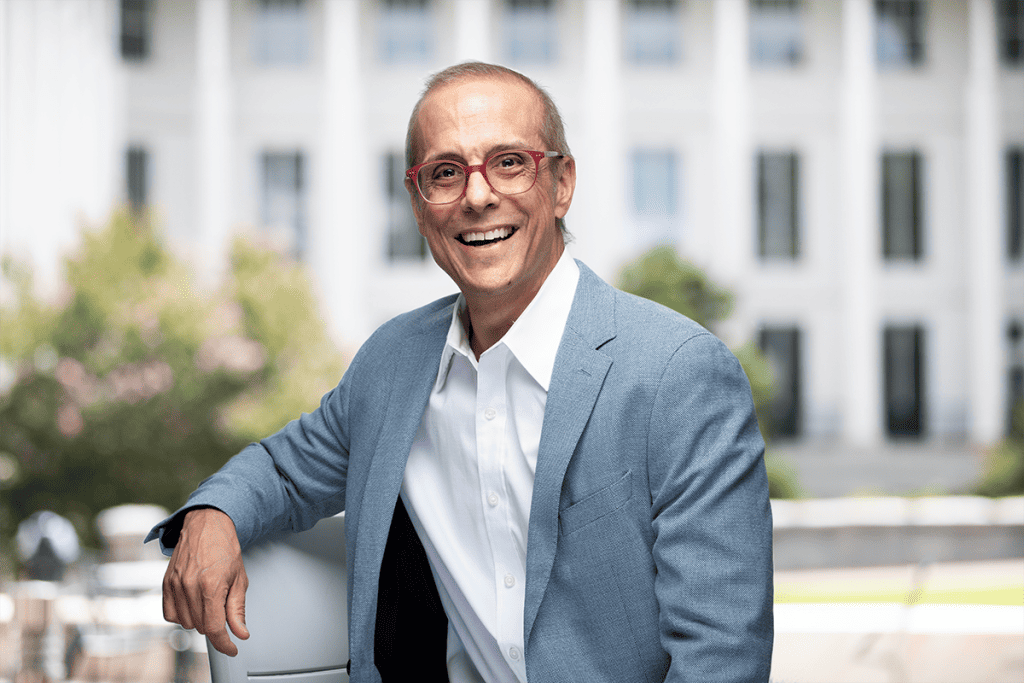 A landmark new study by Goizueta Business School's Omar Rodriguez-Vila among the top 50 brands in the country finds their marketplace actions are not yet reflecting the diverse demographic makeup of today's customer bases. His research is unearthing new ways for firms to be more inclusive in the way they behave in the market.
Rodriguez-Vila, who is a professor in the practice of marketing at Goizueta, teamed with Dionne Nickerson of the Indiana University's Kelley School of Business, and Sundar Bharadwaj of The University of Georgia's Terry College of Business, to measure brand inclusivity. Inclusive brands, he says, are those that "serve the needs of underrepresented communities in ways that enhance their perception of belonging and respect."
To understand where firms currently are in this kind of marketplace inclusivity, Rodriguez-Vila worked with BRIDGE, the first independent DEI trade group for the global marketing industry, and a committed team of Goizueta Full-time MBA and undergraduate students in the school's BBA program[1] to assess the top 50 U.S. brands across 10 consumer-facing industries.
Using machine learning and human coders, the team analyzed social media posts on Facebook, Instagram, and TikTok, looking for patterns of representational diversity across four measures: skin type, body type, hair type, and physical ability. Altogether, they processed just short of 11,000 social media posts made between June 2021 and July 2022.
"We applied the Simpson's Diversity Index (SDI) to the population of social media posts by the largest brands in the United States. The SDI is a commonly used equation to measure the diversity of a population," says Rodriguez-Vila. Applying the SDI calculation to measure the diversity in social media messages is a novel idea and one that provides clarity on the state of inclusion in brand communications, he adds.
According to the 2020 U.S. Census, the racial diversity index in America is 61 percent—with racial diversity consistently increasing across the country over the past 20 years. Rodriguez-Vila and his colleagues compared this data with their findings on brands' social media output.
We found that the racial diversity index of social media messages by the top U.S. brands was just 41 percent. The last time the racial diversity index was in that range was in the year 2000.

Omar Rodriguez-Vila
Interestingly, this lag between representation and demographic reality is common to brands in virtually all of the industries studied—from airlines to fashion, consumer packaged goods to financial services, and hospitality to retail.
"Brands' social media activities typically capture many actions that a brand performs in the marketplace, including new products, promotions, ad campaigns, influencer messages, and more. Therefore, it is a fairly complete signal of their level of inclusion across the marketing mix. And by this measure, it's clear that there's more we can do to be inclusive of all our customers," says Rodriguez-Vila. There is a compelling case for doing so.
Representational diversity has the potential to open new markets, new customer bases, and areas for expansion. Not only that: feeling represented and included matters to a large segment of the consumer base, says Rodriguez-Vila.
"To understand the importance of inclusion to customers, we used a discrete choice model where people made trade-offs between price and a collection of product features in order to understand the factors that motivated them to make a purchase," he explains. "We tested a sample of consumers looking to buy sportswear, and we added representation of diversity and inclusion as a characteristic, to see if it had any impact on their choices."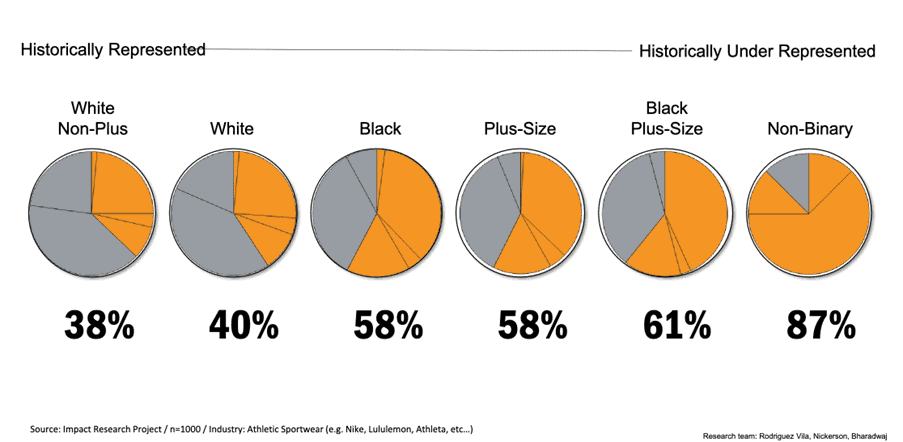 Again, the results are stunning. On average, 51 percent of customers took inclusion into account as a primary driver of athletic apparel choices. Inclusion was a priority driver of choice among 38 percent of consumers in historically well-represented communities—slim, white, able-bodied people.
When Rodriguez-Vila and his colleagues expanded the analysis to other, historically under-represented groups, they found a significantly greater impact. Here, inclusion was a primary driver among 61 percent of plus-size, Black consumers and for 87 percent of consumers that identified as non-binary. While this study needs to be replicated across other industries for a more general finding, it suggests inclusion can be a critically important factor to a majority of customers who are making decisions about whether to purchase products and services, or not.
"Our work is set to deliver tools that will help firms institutionalize marketplace inclusion as a function of their day-to-day operations. And it's exciting to see the DEI thinking by leaders as they start to incorporate practices that focus on marketplace inclusion; practices that are geared to eliminate bias in the way they serve customers."
Goizueta faculty apply their expertise and knowledge to solving problems that society—and the world—face. Learn more about faculty research at Goizueta.
[1] The students working on the social media analysis were: Stephon Harris 23MBA; Shaun Abraham 23MBA; Suh Yoon 23MBA; Connor Marshall 23MBA; and Yongchen Qian 23C.