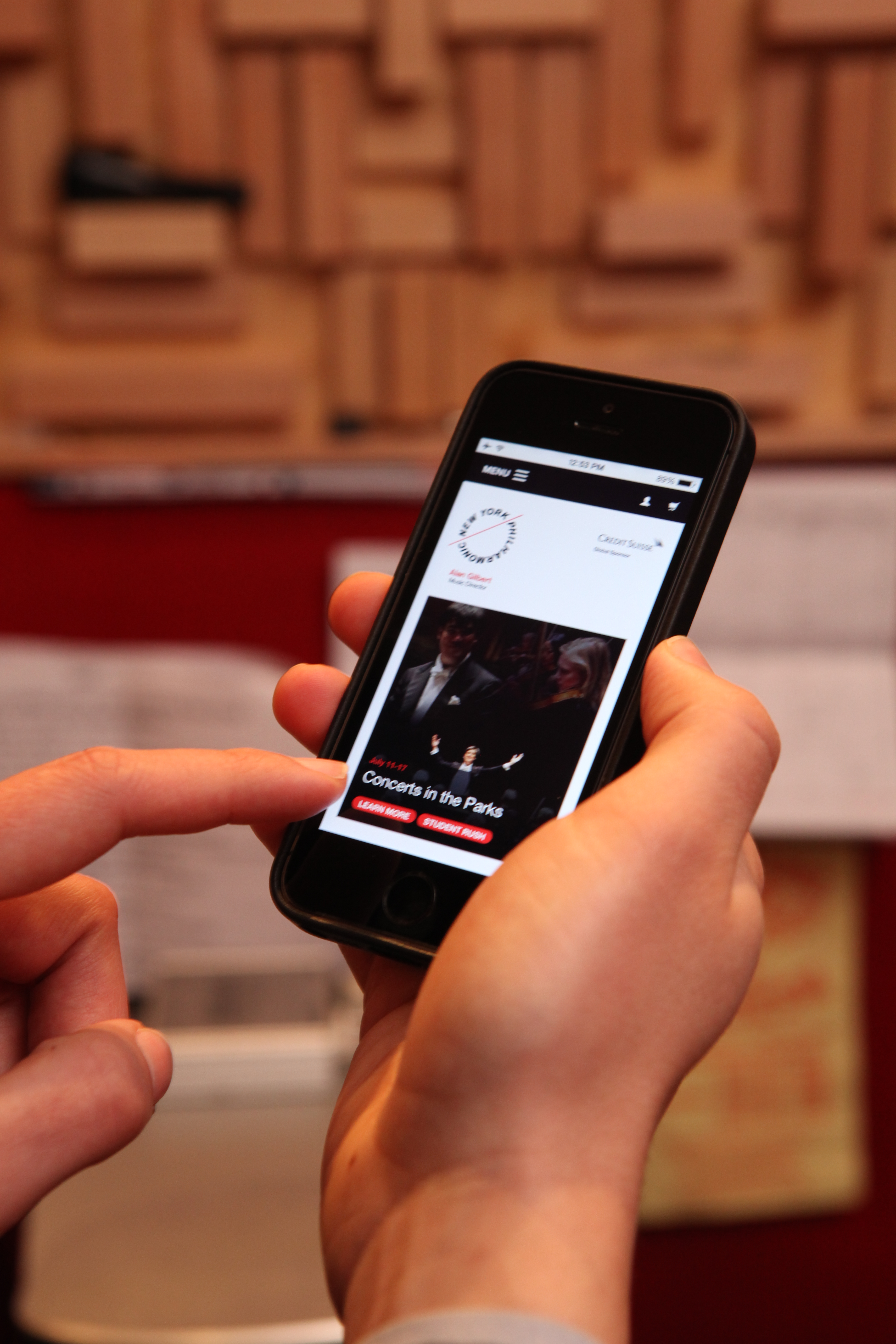 The digital revolution's impact on industry has been far-reaching and transformative. Whether in media, banking, music, retail, or healthcare, digital technology has touched every imaginable sector, enabling businesses to reach out to the public in new and often unexpected ways. The following short profiles feature just a few of the hundreds of Goizueta alumni who are creating innovative responses to both the opportunities and the challenges brought about by radical changes in the business environment.
Playing a Different Tune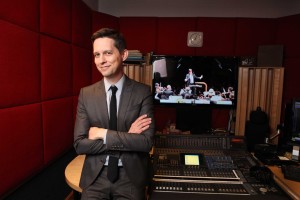 Vince Ford 06MBA, director of digital media for the New York Philharmonic, is using digital technology to bring a new dimension and audience to the symphony orchestra. The team he oversees is responsible for all interactive activity, such as webcasts and digital and media production, in addition to traditional media outlets for the symphony's radio shows, television broadcasts, and commercial recordings. Ford calls this combination of new and traditional media both interesting and necessary.
While many organizations don't merge the two approaches in one department, Ford says the arrangement makes sense for the Philharmonic. "You can look at us like a traditional media company," he says. "We produce concerts. People are listening to, watching, and experiencing our product. The other piece—the digital side—is tied into that." And while it's still about buying and selling tickets, the New York Philharmonic and similar organizations have to develop a new business model and constantly evolve the strategy. "It's certainly iterative," adds Ford. "What we were doing ten years ago is very different from what we do today."
Back then, the orchestra's website was limited to selling tickets and promoting concerts. Now, the site is where most people are first introduced to the Philharmonic, making it all the more important for the organization to know its audience and continue adding to it. There's a certain profile, of course, for the average classical music listener who attends the New York Philharmonic's concerts and buys the orchestra's music, and that tends to track out online, says Ford. "My average website customer is 54 years old, which drives a lot of my strategy," he says. "You have to keep the technology streamlined, but this segment is fortunately becoming much more comfortable with technology, and it's exciting because we can now think bigger and better."
Ford is also working to capture the hearts and minds of a new and younger audience, primarily through mobile. "We want to remove the veil around classical music and make it more approachable," he says. The Philharmonic now offers free on-demand streaming of concerts, program notes, podcasts, and video features about artists and music, as well as previews of the orchestra's latest recordings. In the past five years, the Philharmonic's reach has grown to millions of people a year through digital media. Digital distribution is reducing the costs of making music and the time it takes to get it to the public, adds Ford— another win-win for the New York Philharmonic and its audiences.
Read All About it — Online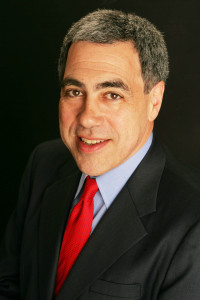 The move online has represented a major shift for newspapers, too, as they tap into digital platforms and the growing demands of their readers. Michael Golden 84MBA, vice chairman of the New York Times, says that "the biggest challenge for just about every consumer media—newspapers, magazines, and television—has been getting away from the broadcast model. It used to be about collecting news and dispersing it and adding in ads." But as readers select more and more of their content online and on their smartphones, he says, the focus has to be on what the consumer really wants to see.
The New York Times took a major leap in the industry with its changeover to a fee-based online model in 2011. Golden says it's been a success, noting that "we're just shy of $150 million in revenue for digital-only subscribers in 2013." The digital version of any publication, he adds, has to stand on its own two feet, separate and distinct from the print version while keeping the brand intact and familiar on both platforms.
Golden acknowledges it can be a challenge for media organizations to remain agile in the face of evolving technology and changing consumer preferences. "We have become very engaged in quicker product development," he says.
Currently, the Times is pushing ahead with mobile offerings. Online traffic for the news organization is getting close to 50 percent mobile. The paper is offering a new, lower-priced subscription model for smartphones and includes content picked from other sources.
The media business, unlike companies requiring a brick and mortar presence, can be 100 percent digital, Golden notes. As a result, entrepreneurs with an idea, a dream, and nothing to lose are flooding into the online news space. Some will fail, while others survive. But even for name-brand stalwarts like the New York Times, a company's online presence has to be constantly reinvigorated, says Golden. "You can't sit on your laurels."
Big Data Drives Media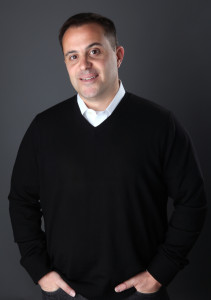 Part of maintaining that edge is taking advantage of technology to alter and improve the product above and beyond what the customer demands and expects. Mike Zarrilli 00MBA at The Weather Channel is doing just that by using big data to help inform strategy. He serves  as the company's vice president of international, working on the business development and distribution team that handles the global distribution of the company's website and mobile properties. The Weather Channel employs a combination of platforms to drive scale and respond to how users access the information they seek, whether by television, desktop, tablet, or mobile.
Quickly recognizing the benefits of online delivery, The Weather Channel enjoyed a first-mover advantage, says Zarrilli. The channel secured the weather.com domain in the early 1990s and then drove the business through incremental changes on the web, and now on mobile. "We came early to the game, born out of the fact that we wanted to create a competitive position with platforms that would grow scale in the future." Fast forward to today, and that strategy means increasing the international focus, taking a much larger "mobile-led approach," and working with handset manufacturers, global portals, and mobile carriers, as well as tapping into citizen journalism.
The channel uses the latest available analytics to present current and upcoming weather events with greater accuracy than ever before. But additional insights can be gathered to help businesses respond to changing weather conditions. "In terms of advertising, for example, we can help predict consumer purchase behavior based on responses to the weather," says Zarrilli. "We're trying to utilize weather data in a number of industries, by regressing our data with a company's sales data to come up with what products they should sell and where to source the products to make sure they get in the hands of the consumer."
New Frontiers in Measuring Customer Preference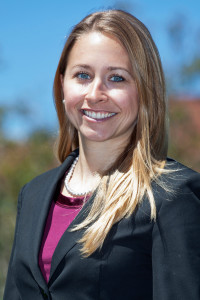 A similarly innovative and adaptive approach has transformed the Nielsen Company, says Melissa Housman 04BBA. As director of client services in the telecom practice group in San Francisco, Housman deals with major cellular carriers and device manufacturers to provide them with consumer-related market research. They want to know how consumers are using data over their networks, as well as what mobile content various user groups access.
And while the company still provides the products and services it's famously known for, such as assessing what people are watching on their screens, the numbers and types of those screens have changed. The Nielsen Company, says Housman, is simply adapting to advances in technology and to their customers' device preferences to keep the company competitive. The first step in the process was the 2007 acquisition of San Francisco-based Telephia, a provider of syndicated consumer research to the telecom and mobile media markets. "It showed Nielsen was invested in the space," she says, "moving it beyond television and consumer packaged goods."
The rollout of what Housman calls the company's electronic mobile measurement product occurred about three years ago. Simply put, it measures what people are doing on their cell phones, including using certain apps and visiting websites. "There's lots of data to measure, and it's a challenge to expand beyond the way we've traditionally measured it," she says. The accuracy and level of information and the ways to use it means that there are opportunities to explore and new hurdles to mount in the adoption of those technologies.
Banking on a Mobile Strategy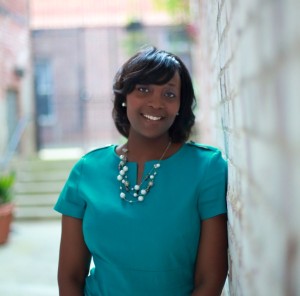 The financial services sector is also working to meet customer needs through technology. Kristin Bolton- Keys 10MBA, mobile products manager at Capital One in McLean, Va., says that the company is on a continuous mission to provide digital tools that enable consumers to bank when, where, and how they want. In 2012 she joined the enterprise digital and mobile products team at a point when the adoption of mobile access to banking was taking hold. "The rollout was similar to launching and managing a traditional product or service in the marketplace," she says. "It's about getting in front of the customer, listening to feedback, and working with developers to make the experience and technology understandable."
But once new technology is implemented, it often becomes about analytics. "We are constantly redesigning the mobile experience," says Bolton-Keys. "Customers expect more and more from the digital channel." They want to know that their transactions are secure, and they want instant access. Customers are checking balances, transferring money, and figuring out their investment strategy using banking apps, and they expect the experience to be user-friendly and tailored to the device. "It's more than providing a desktop website and shrinking it to mobile or tablet," Bolton-Keys adds.
The increasing adoption of mobile platforms by banking customers happened quickly. "As with our other products and services, we worked hard to get our customers' trust in our mobile capabilities," says Bolton-Keys. Digital natives are particularly demanding. "Millennials don't come into the branch, so there's a challenge to create a relationship without seeing or speaking with them on the phone," she says. "We're always looking for new ways to engage with different types of customers."
Banking customers fall into a number of categories, notes Bolton-Keys. There are digital natives and the digital savvy people who've effectively moved to a mobile platform. But there's also what she calls the "bread and butter" mature customers, and banks have to get those customers accustomed to multi-product relationships online, whether it's looking at balances, applying for credit cards, dealing with investments, or accessing mortgage information. "It's about finding a way to integrate banking services into our everyday lives and change banking for good," she says.
Applying Technology to Clinical Care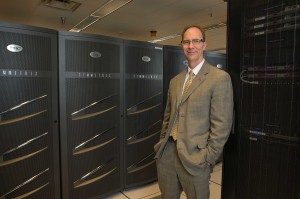 Technology is also transforming the delivery of healthcare, reaping benefits for patients, physicians, and staff. Jack Morford 97EvMBA, executive director for information technology at Emory Healthcare, notes that hospitals are tasked not only with providing excellent care but also with using the more comprehensive information they can now gather, courtesy of technology, to prevent illness and injury. It's an evolutionary process.
Since joining Emory in 1994, Morford has seen many shifts in the application of technology in healthcare. "We went from using technology to improve our financial systems to having it impact the clinical side and then our documentation systems," he says. It can be a monumental task to implement a new technology, especially across such a large institution with so many players, as well as with the many HIPAA-related regulatory and privacy concerns associated with protecting a patient's health information. But the impetus was there, he says.
Moving away from paper charts was just one of the welcome changes for most hospitals. Emory Healthcare also established one of the nation's first electronic clinical data repositories, implemented in early 2000. "In the early version of electronic medical records (EMR), you could look up only a patient's name and part of the record," Morford says. Then came a way for nurses to add documentation, followed by a comprehensive EMR system. Morford is also involved in implementing a computerized physician order entry system in which a doctor's medical orders are communicated electronically to relevant medical staff. "The emphasis is on moving things forward innovation-wise and improving healthcare quality, while making it easier for physicians to do their jobs well," he says. That will soon mean incorporating telemedicine technology into the process and having patient information available on tablets.
The next goal is to provide physicians with electronic alerts and reminders about such things as upcoming labs that need to be reordered or real-time alerts for patients on monitors or ventilators, says Morford, adding that the information has to be selective and crucial to care, of course, or there's a risk of hitting physicians with too many details. "We're in the midst of a major transition," he says.
Morford, it turns out, is in good company.
— Myra Thomas