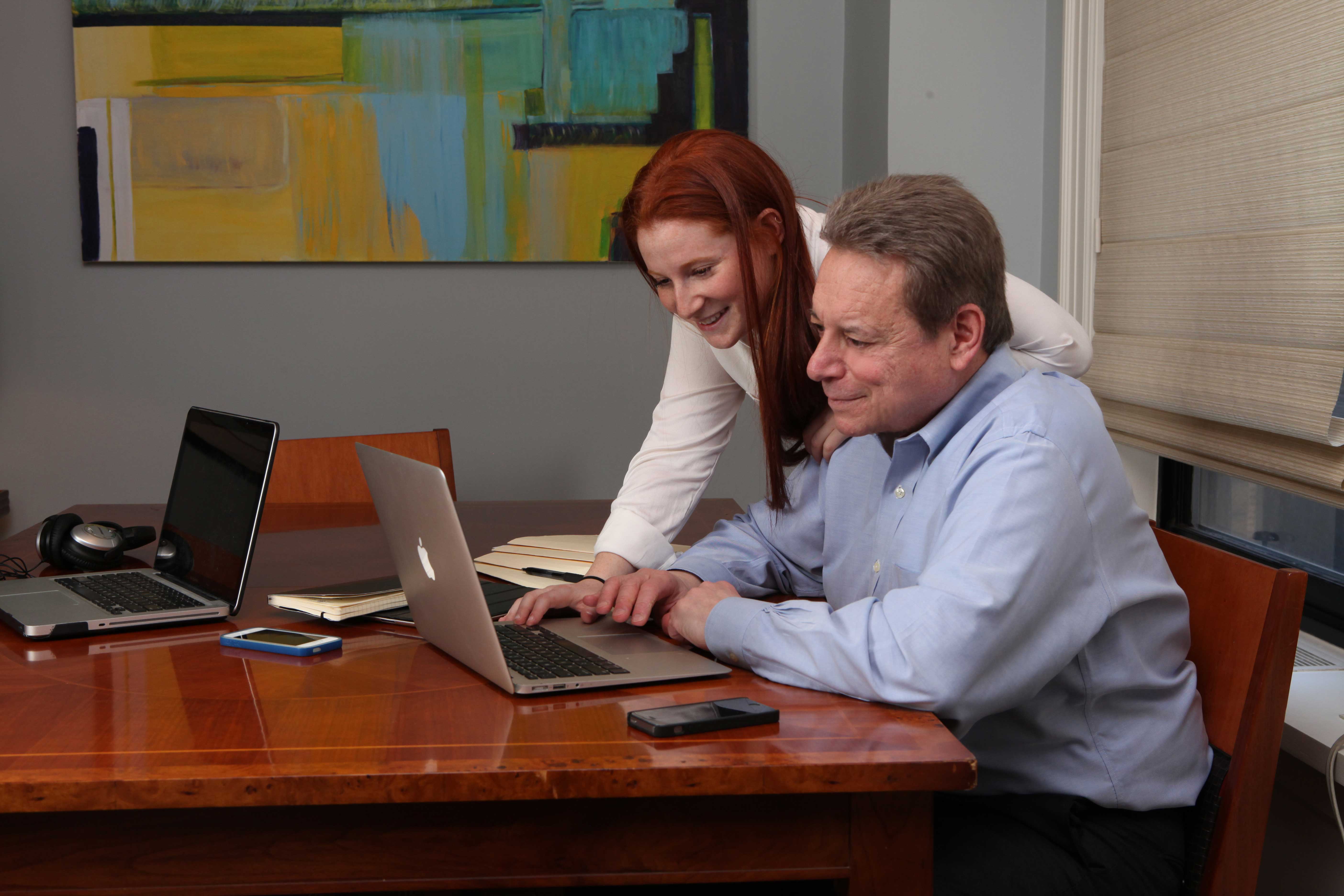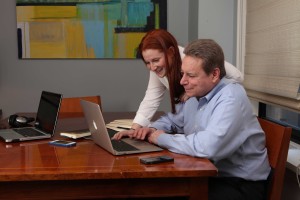 Digital natives delight in the latest technology and embrace the functionality of living and working via smartphone or tablet. This first generation of digital natives—so designated by author Marc Prensky in 2001— reign over social media and are an increasingly dominant force in the workplace. They're often more nimble with new tech tools than their older counterparts, creating virtual personas 140 characters at a time. "Millennials have been using technology as a way of knowing the world since they were born," observes Andrea Hershatter, senior associate dean and director of the BBA program. "They have an overriding sense that there is no issue involving gathering information, communicating, or solving problems for which a technology tool does not or should not exist."
Hershatter recalls a survey of seven thousand people 16–30 years old worldwide released by McCann in 2011 that both amused and informed her. "In one question they were asked to choose only two items to keep from a list. Over half of them gave up their sense of smell in order to hold on to a piece of technology." To digital natives, Hershatter notes, "reading a text while doing something else is just ordinary input, like glancing around the room or noticing a sound."
Though these natives may believe they own the digital domain, other generations also find value in technology. Among Americans, Nielsen estimates that 65 percent owned smartphones in 2013, up from an estimated 44 percent in 2011. But when it comes to learning how to use a new device or digital tool, the generational tables are sometimes turned.
Marty Weinberg 78MBA, senior managing director of FT Advisors LLC—a financial consulting firm that specializes in helping companies improve financial performance by developing strategies that optimize profit and cash flow — has experienced this phenomenon up close. His daughter, Lauren Weinberg 14BBA, is often his go-to person when things get technologically sticky. To showcase some of the similarities and differences between their digital styles, Emory Business asked the legacy family to share what's in their digital toolbox and how they choose to use technology to approach work and problems.
What types of technology do you use?
Lauren: iPhone 5, MacBook Pro, Jawbone Up Band.
Marty: iPhone 5, MacBook Air, iPad, Kindle.
What are your must-have apps?
Lauren: I mainly use news apps (Wall Street Journal), social media apps (Instagram, Facebook, WhatsApp), travel apps (FlyDelta, Google Maps, Waze), and a random group of apps (Kindle, Starbucks, Venmo, NYTimes Crossword, Bank of America).
Marty: I use apps for stock prices, sports scores, music, weather, maps, the New York Times, MenuPages, Zagat, and Delta Air Lines.
How does your choice of technology help you in business?
Lauren: It keeps me up to date on what is going on in the world.
Marty: The biggest help is that I can be mobile and still work on files and communicate with staff and people external to the company via phone, text, and email. Also, I can do research online.
How do you communicate with each other?
Lauren: I usually text my dad, or we write in our family chat. Also, I call at least once a day.
Marty: Communicating with family is via text or phone calls.
What determines how you communicate?
Lauren: If it's something that will result in a conversation, I call. My dad is not the best at texting.
Marty: I will text if I am with other people.
Do you have a house phone?
Lauren: Yep!
Marty: Yes, I want a landline in case the cell network goes down.
Which social networks do you use?
Lauren: Facebook, Instagram, and LinkedIn.
Marty: Facebook and LinkedIn.
How do you start problem solving?
Lauren: I always start with a blank piece of printer paper and then ultimately move to a computer. I try to use Excel as much as possible.
Marty: I am old school, so I start with paper and then discuss a problem and how to approach it with my team, then I evolve with computer (Word or Excel), where I like to iterate analysis several times, improving analytics and filling in information.
How do you approach problems?
Lauren: I always talk things out first. The only apps I use for problem solving are from MS Office.
Marty: Talking.
How does technology help you problem solve?
Lauren: It allows me to make multiple versions of my work without having to start over. Additionally, it helps me with formatting and presentation (I have terrible handwriting).
Marty: Now it's easier to iterate alternative scenarios, research information online, and communicate information. Also, it speeds up the accounting process; I used to make changes to financial statements manually.
With all this technology, is there one thing you'd like to see other change or consider?
Lauren: My dad could maximize the benefits of technology more. I usually help him with most things related to his computer or phone. My sister, Lily Nicole 15C, and I created his Facebook and email (even though he probably won't admit it).
Marty: Lauren is tech driven and savvy. She is on Facebook a lot. If we want to have food delivered, she'll order online with no human contact, whereas I prefer to call in the food order. She trusts technology and I trust people. I would like her to have more "face-to-face" contact with people.