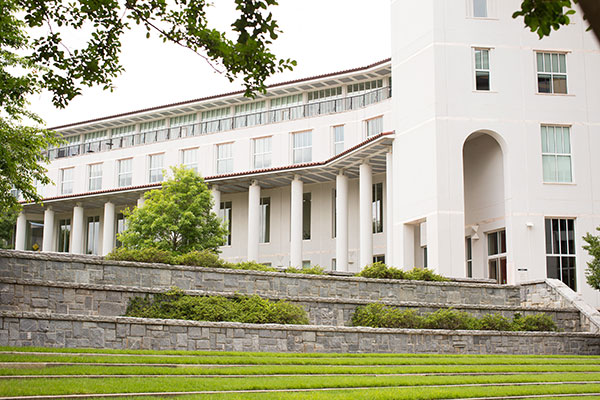 Since its launch in 2012, the Environment and Sustainability Management concentration has been a popular offering for undergraduates at Goizueta. In collaboration with Emory's Department of Environmental Studies, interested BA, BS, and BBA students  are armed with the knowledge, competencies, and experiences that will enable them to excel in environmental management. Students in the College acquire valuable business skills, while BBA students gain exposure to the interrelated fields of ecology, conservation, social science, and policy.
[toggle title="From Classroom to Real-World Experience"]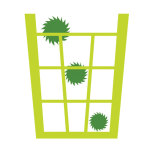 While conducting research for one of his Goizueta courses, Jonathan Kim 15BBA spoke with a manager for the City of Atlanta and learned they needed someone to help identify companies that provide "specialty recycling," i.e., battery, fluorescent light bulb, and ink cartridge recycling. Kim ended up securing a fall internship with the city and, after identifying reputable companies in the specialty recycling space, made recommendations for the most viable options. He was then asked to begin implementing the project, meeting with operations managers in city hall to launch the recycling process. Kim became so immersed in his work that he chose to extend his internship to the spring semester to ensure smooth and efficient execution.
"It was an enormous undertaking; sometimes I would meet with my manager at night or on the weekends to get work done" he says. "But it was a very positive experience. I want to go into consulting, and the experience was hugely relevant to managing large projects."
[/toggle]
This intensive mix of business and environmental stewardship—coupled with Goizueta's high ranking—was a big attraction for Sam Rudin 14BBA, who entered Goizueta the first year the concentration became available. Rudin says he "wanted to take advantage of having access to such a great program," and it turned out to offer the best of both worlds. Rudin thrived in his entrepreneurship courses, which taught him how to identify which technologies or industries had promise, while his environmental courses focused more on policy, an area of particular interest to him.
Now an analyst with Hay Group, Rudin hopes to consult with green tech startups, especially those in recycling. "As the population grows, there's only going to be more waste, so there's obviously a need for a solution," he says. "Companies that develop viable options will become very successful." Rudin wants to support those startups' endeavors by helping them develop sound business practices. "I've seen a lot of companies with great ideas, but they couldn't thrive because the founders didn't know how to execute."
Like Rudin, Shikha Khinvasara 15BBA says her interest in environmental issues made the concentration an important part of her coursework. As she delves more deeply into the curriculum, Khinvasara foresees tremendous opportunities for career growth. "One thing I've noticed in my classes is that more companies are releasing corporate social responsibility reports due to public demand," she says. "Today this practice is mostly voluntary, but I'm of the opinion that 10 to 15 years down the line, as governments get pushed by the green movement, a lot of this is going to be mandated, and a lot of companies will get audited. Businesses will need people with expertise in this area."
– Layla Bellows